Fox News Host Tells 'You Guys In the Media' to Do 'Your Damn Job' In Heated Exchange Over Trump-Ukraine Scandal
Fox News host Mark Levin got into a heated exchange with Fox New chief national correspondent Ed Henry after the journalist raised valid questions about the growing scandal involving President Donald Trump's actions towards Ukraine.
The back-and-forth took place during Fox News morning show Fox & Friends on Sunday, as Henry attempted to get Levin, who hosts Life, Liberty & Levin, to provide reasons for his perspective that Trump did nothing wrong with Ukraine.
Levin appeared frustrated that Henry would even ask about the Trump scandal, arguing that journalists should focus their reporting on unsubstantiated accusations promoted by Trump and his supporters that former Vice President Joe Biden covered up corrupt activity in Ukraine to benefit his son, Hunter Biden.
"If you guys in the media would do your damn job and ask Joe Biden and Hunter Biden what the hell's going on, maybe the president wouldn't have to raise the issue," Levin said with apparent anger. "Why is the president having to raise the issue?"
Levin argued that the accusation surrounding Biden had been raised by The New York Times. However, the journalist who first reported on Biden and his son's work in Ukraine several years ago, has publicly pointed out that right-wing media has spun his reporting entirely out of context. Right-wing Trump supporters argue that Biden's effort to pressure Ukraine to fire a former prosecutor was a way to protect his son's business interests.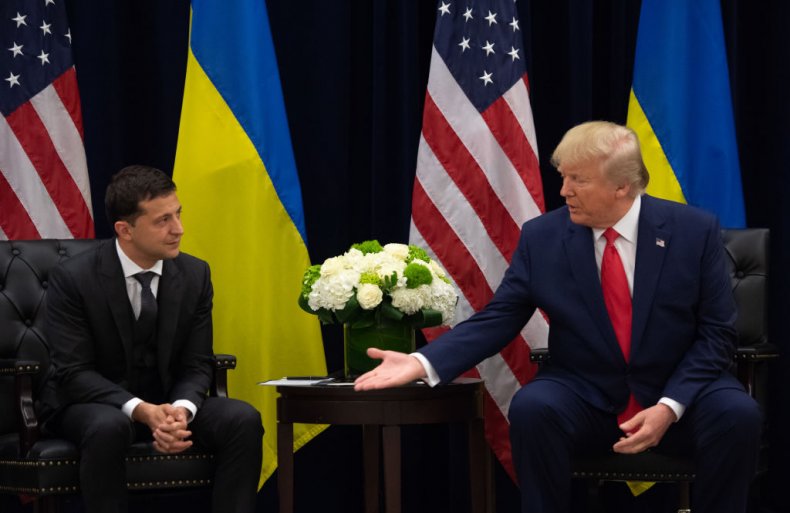 But the desire for the prosecutor to be removed was widely supported by western leaders and the International Monetary Fund (IMF), due to his lax efforts to tackle corruption in the Eastern European nation. In fact, the prosecutor, Viktor Shokin, had stonewalled a British investigation into the company Biden's son was involved with. If anything, Shokin's firing made it more – not less – likely that Biden's son's business interests would face problems.
Despite that, Trump and his supporters have continued to push the conspiracy theory. The president also pressured Ukrainian officials to open an investigation into the Bidens, leading a whistleblower, reportedly from the CIA, to file an official complaint. Part of that complaint centered around a July 25 phone call in which the president asked Ukraine's president to do him a "favor," and open the probe.
Meanwhile, Trump had temporarily withheld $391 million in military aid to Ukraine. Those funds were widely supported by Republican and Democratic lawmakers, as well as the Pentagon and intelligence agencies. Ukraine is involved in an ongoing civil war against Russian-backed separatist rebels, and the military support is seen by Republicans and Democrats as vital to counter Russia's geopolitical influence. Critics of the president have argued that he was holding back the aid as leverage to get Ukraine to investigate his political opponent, Biden. Ukrainian officials have also said they were under the impression that Trump's support for their government could hinge on whether or not they pursued the probe.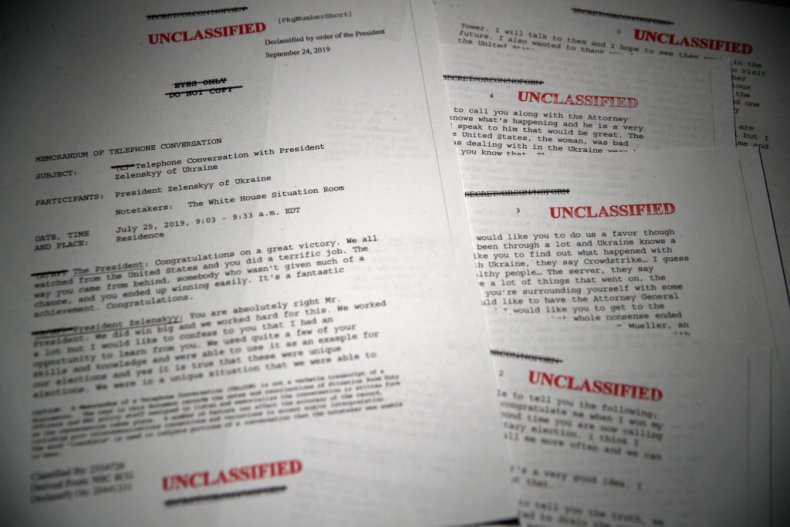 The revelations led Democrats to launch an official impeachment inquiry in the House of Representatives this past week, which Trump has dismissed as "partisan" and a "witch hunt." However, several prominent Republicans criticized the president's actions, with some voicing support for the Democratic-led investigation.
Nonetheless, Levin and other Trump loyalists continue to deflect the impeachment inquiry, arguing that Biden and the Democrats have done exactly what they are accusing the president of doing. "The media have taken sides here," Levin argued. "And what I'm saying is, this is an utterly corrupt, political, partisan process."
"And it's about time we had some real reporters who tried to get to the bottom of this," he added.