Fox News Legal Analyst Says Mueller Evidence Against Trump 'Remarkably Similar' to Nixon, Clinton impeachment charges
Fox News senior judicial analyst Andrew Napolitano weighed in with his perspective on special counsel Robert Mueller's public remarks on Wednesday, saying the evidence laid out against President Donald Trump is "remarkably similar" to the charges used in articles of impeachment for former Presidents Bill Clinton and Richard Nixon.
"The evidence he [Mueller] laid out is remarkably similar to the impeachment charges against Richard Nixon and Bill Clinton," Napolitano, who previously served as a New Jersey Superior Court judge, explained on Fox Business. He then drew direct comparisons between allegations against the former presidents and those laid out by Mueller against Trump, highlighting instances where all the heads of state had allegedly worked to obstruct justice.
"These facts that he laid out are so substantially similar to the matured allegations against Bill Clinton and Richard Nixon, it's clear where he was going," Napolitano pointed out. Clinton was impeached by the House of Representatives in 1998, but was acquitted by the Senate. Nixon resigned from office in 1974 to avoid being impeached by Congress.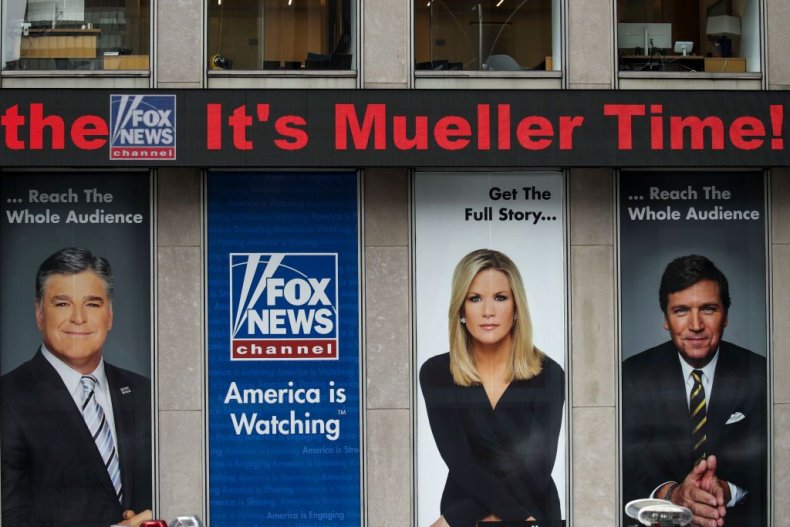 Earlier in the segment, Napolitano explained why he believed Mueller's public statement was bad news for Trump.
"Effectively what Bob Mueller said is we had evidence that he committed a crime but we couldn't charge him because he's the president of the United States," Napolitano explained. "This is even stronger than the language in his report. This is also a parting shot at his soon-to-be former boss, the attorney general, because this statement is 180 degrees from the four-page statement that Bill Barr issued at the time he first saw the report."
Fox Business host Stuart Varney then asked: "Is it that bad?"
"I think so," Napolitano responded. "Basically he's saying the president can't be indicted, otherwise we would have indicted him and we're not going to charge him with a crime because there's no forum in which for him to refute the charges, but we could not say that he didn't commit a crime, fill in the blank, because we believe he did."
Although the Fox News Group is seen by many as overtly supportive of Trump, Napolitano was not the only person on its payroll to point to the negative impact Mueller's publicly stated conclusions could have for the president.
"This was not, as the president says time and time again: 'no collusion, no obstruction.' It was much more nuanced than that," Fox News chief political anchor Bret Baier said on America's Newsroom shortly after Mueller's comments were aired live.
Mueller said on Wednesday that if his team "had confidence that the president clearly did not commit a crime, we would have said so." The special counsel, who also announced his official resignation, continued: "We did not, however, make a determination as to whether the president did commit a crime."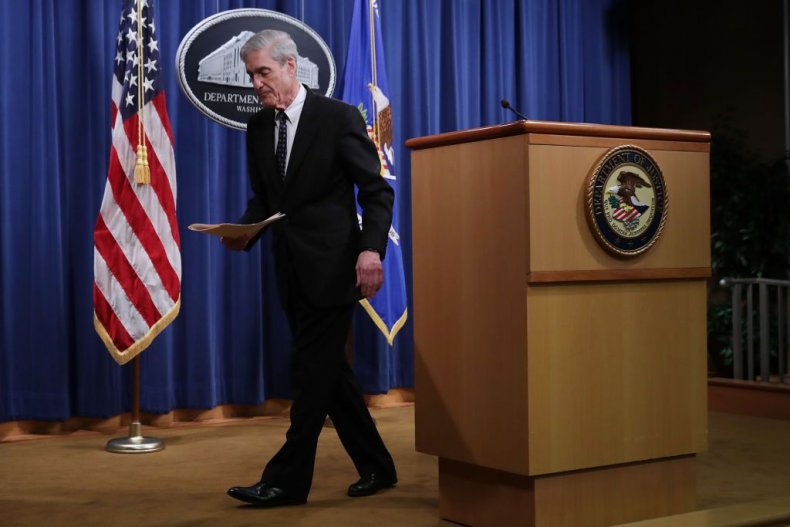 "The Constitution requires a process other than the criminal justice system to formally accuse a sitting president of wrongdoing," Mueller explained. That comment has been interpreted by many as pointing to Congress, which is tasked by the Constitution with impeaching and removing a president who has committed a crime.
Following Mueller's public statements, the group Republicans for the Rule of Law called on Congress to begin investigating the findings laid out by the special counsel.
"Special Counsel Mueller investigated an attack on America, seeking to uncover every detail [of] a complex scheme to weaken our country. When witnesses lied to his office, thwarted their efforts, refused to cooperate, and encouraged and rewarded those who diverted and delayed the truth, they gave aid and comfort to America's enemies, whether they realized it or not," the conservative group's spokesman and legal advisor Chris Truax said in a statement emailed to Newsweek.
"Americans of all political affiliations should recoil at the plain fact that senior members of the administration put their own interests above the national security of the United States," he continued. "Republicans should be appalled at their casual disregard for the law, the Constitution, and everything that makes America great."