Fox News Touts Caitlyn Jenner as an 'Inspiration,' Announces She's Hired
Former Olympic athlete and unsuccessful California Republican gubernatorial candidate Caitlyn Jenner will join Fox News as a contributor, touting her as an "inspiration" and "a trailblazer in the LGBTQ+ community," the network announced on Thursday.
Jenner—who was married to Kris Jenner—is one of the most prominent transgender individuals in the U.S. While she was hailed as "Woman of the Year" by Glamour magazine in 2015, she has also drawn substantial criticism from the LGBTQ+ community for her conservative views and policy positions that many interpret as anti-trans.
Similarly, Fox News has faced substantial criticism for segments and commentary that many in the LGBTQ+ community view as anti-trans or opposed to their equal treatment in U.S. society. Jenner has previously appeared as a guest commentator on the network, and also was interviewed by Fox News host Sean Hannity during her unsuccessful gubernatorial campaign in California last year.
"Caitlyn's story is an inspiration to us all. She is a trailblazer in the LGBTQ+ community and her illustrious career spans a variety of fields that will be a tremendous asset for our audience," Fox News CEO Suzanne Scott said in a press release emailed to Newsweek.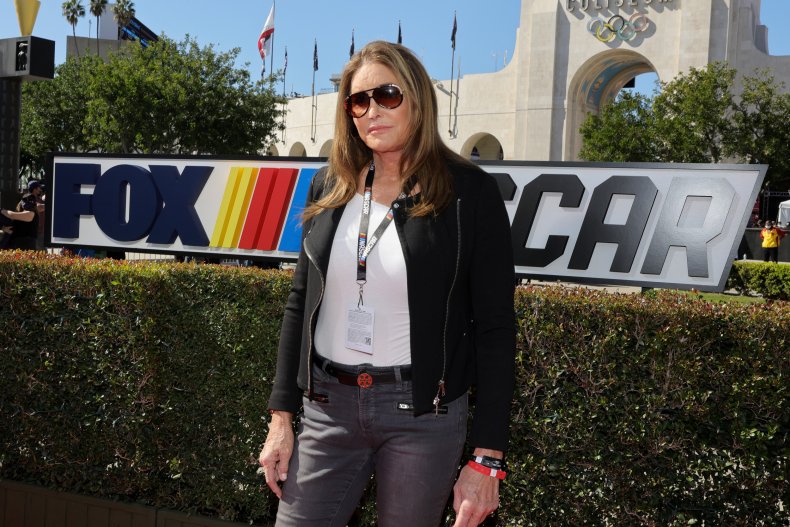 Jenner said she was "humbled by this unique opportunity to speak directly" to Fox News' "millions of viewers about a range of issues that are important to the American people."
During the 1976 Summer Olympic Games in Montreal, Canada, Jenner won gold in the decathlon, setting a men's world record with 8,634 points. She married Kris Jenner in 1991. The couple had two daughters—models Kendall and Kylie Jenner. Kris and Caitlyn Jenner separated in 2013 and finalized their divorce in early 2016.
Caitlyn Jenner announced during an interview with ABC News in April 2015 that she identified as a woman and had begun the process of transitioning from male to female.
While Jenner, a longtime Republican, was lauded for her courage to come out publicly as transgender, she also quickly received backlash over her support for former President Donald Trump's 2016 campaign and conservative views. She later condemned the Trump administration's anti-trans positions. However, when she launched her California GOP gubernatorial bid in 2021, she expressed views many saw as anti-trans as well.
A reporter for TMZ asked Jenner in May of 2021 if she supported Republican-led efforts to ban transgender girls and women from competing in sports with other women.
"This is a question of fairness," Jenner said outside her vehicle in Malibu. "That's why I oppose biological boys who are trans competing in girls sports in school. It just isn't fair. And we have to protect girl sports in our schools."
In a follow-up post on Twitter, she wrote: "I didn't expect to get asked this on my Saturday morning coffee run, but I'm clear about where I stand. It's an issue of fairness and we need to protect girls' sports in our schools."
In its Thursday press release, Fox News described Jenner "as the most famous transgender woman in the world." The network noted that the celebrity established The Caitlyn Jenner Foundation, which purports to promote "equality" and combat "discrimination by providing grants to organizations that improve the lives of transgender people, including youth, as well as anti-bullying, suicide prevention, healthcare, housing, employment, and related programs."
Update 3/31/22, 11:51 a.m.: This article was updated with additional information.