Fox News Host Chris Wallace Asks Donald Trump's Lawyer Rudy Giuliani 'Who Made You God?' in Heated Mueller Report Interview
Fox News host Chris Wallace pushed back hard in a Sunday interview with President Donald Trump's personal lawyer Rudy Giuliani about special counsel Robert Mueller's report on Russian election interference, confronting him head-on as he tried to shift the interview to attack his client's former political opponent Hillary Clinton.
Attorney General William Barr revealed that his office would not pursue obstruction of justice charges against Trump, in part because Mueller had determined that the president had not committed any underlying crime to be covered up. On his show Sunday, Wallace challenged Giuliani on this.
"Mueller says the injury to the justice system is just as great; it doesn't matter if there was an underlying crime, it's still obstruction," Wallace pointed out in his Fox News Sunday interview with Giuliani.
The president's personal lawyer, who formerly served as the mayor of New York City, asked, "Well, when did Mueller become God?"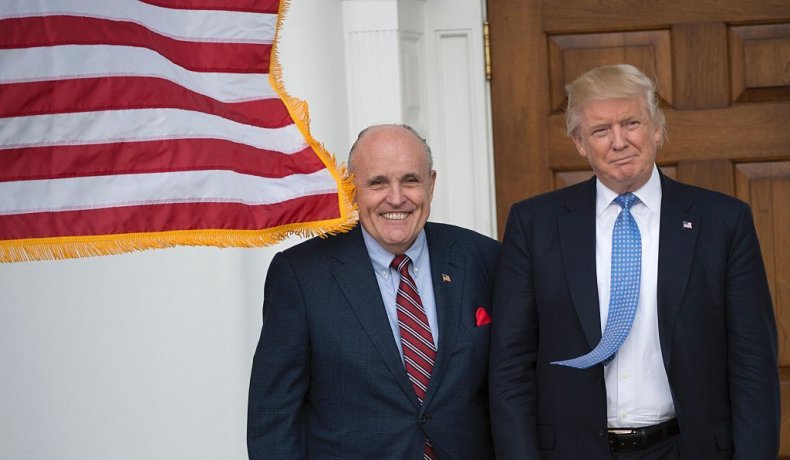 "There was no injury, by the way," Giuliani asserted. "We're talking about something that didn't happen. There was no obstruction." The former federal prosecutor then tried to turn the criticism to Clinton, pointing to allegations that during her tenure as secretary of state she had obstructed justice by deleting emails and destroying cellphones when she was investigated by the FBI.
Later in the interview, Wallace brought it back to Clinton and used Guiliani's own question against him. The host played a clip of Trump describing how Clinton had declined to answer questions by investigations, saying she did not recall. The president, who was still just a candidate at the time, argued that was a "problem."
Wallace, pointing to Trump's decision to decline to answer numerous questions from Mueller using the same excuse, asked why it was a "problem" for Clinton but not for the president.
"Because Hillary Clinton was guilty of the underlying crime," Trump's lawyer responded. "She did crush the cellphones. She did—"
But Wallace cut him off abruptly, asking: "Well, who made you God, as you said about Mueller? You're saying who made Mueller God, and now you're saying whether she was guilty or not."
Fumbling to respond, Giuliani said: "I'm not saying she's guilty," despite having said, only moments earlier, that Clinton "was guilty."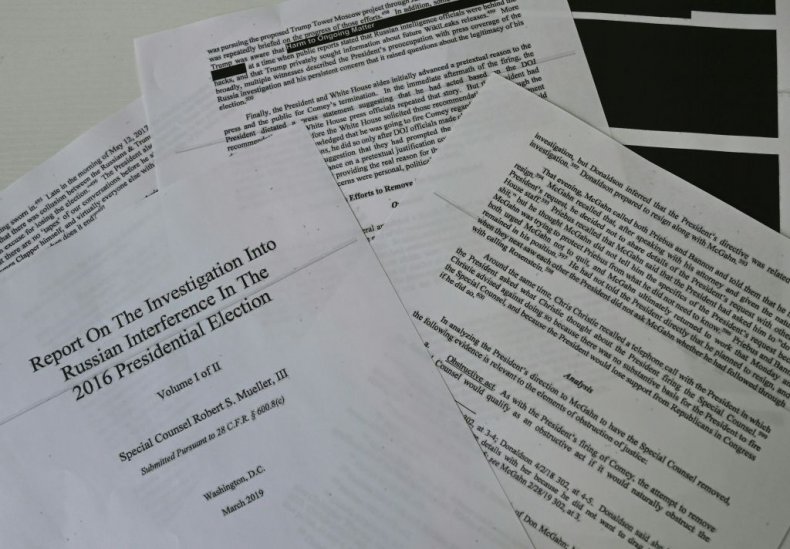 Mueller concluded his 22-month investigation in March and submitted his final report to the Justice Department. Attorney General Barr then released a four-page summary letter explaining the report's findings before releasing a redacted version of the full report on Thursday.
The team of investigators did not establish that Trump or his campaign associates had conspired with Russia. But the report laid out allegations that the president had obstructed justice by interfering, or attempting to interfere, in the special counsel's probe. Although it did not make a determination as to whether Trump had committed a crime, Barr and Deputy Attorney General Rod Rosenstein concluded that the president had not obstructed justice.
Trump and his supporters hailed the Mueller report and its findings as a complete "exoneration," but that declaration runs counter to the language used in the document. Several legal experts said the report revealed details that made Trump's presidency appear similar to that of Richard Nixon, who resigned in 1974 amid the scandal surrounding the politically motivated break-in of Democratic Party offices at the Watergate hotel, and the White House's subsequent efforts to cover up its connection to the burglars.