Video: Fox News Host Tucker Carlson Says Congresswoman Ilhan Omar Is 'Living Proof' That Immigration Is 'Dangerous to This Country'
Congresswoman Ilhan Omar accused Fox News host Tucker Carlson of being a racist after a segment on his show accused her of ingratitude to America and said she is living proof that immigration is a danger to the country.
Omar, a Minnesota Democrat who is on the party's far left, came to America with her family in the early 1990s as refugees from war in Somalia, where they settled. She was elected to the U.S. House of Representatives in 2018.
The 37-year-old is critical of what she says is widespread and systemic racism in the U.S., though has herself been accused of anti-Semitism, and argues that its institutions are still afflicted by white supremacy.
During Carlson's show on Tuesday night, he delivered a monologue accusing Omar of hating America and said she is a warning that the immigration system must change immediately.
"Probably no person in this country has benefited more from American generosity than Ilhan Omar. Instead of being grateful, though, she's bitter. She hates this country. It says a lot about our current immigration system," Carlson said.
The host described America as the "kindest most open-minded place on the planet" and said that "some of our deepest satisfaction as a country comes from watching penniless immigrants arrive on our shores, buy into our values, and thrive.
"It was in that spirit that in 1992 the United States welcomed 10-year-old Ilhan Omar and her family. After everything America has done for Omar and her family, she hates this country more than ever," he continued.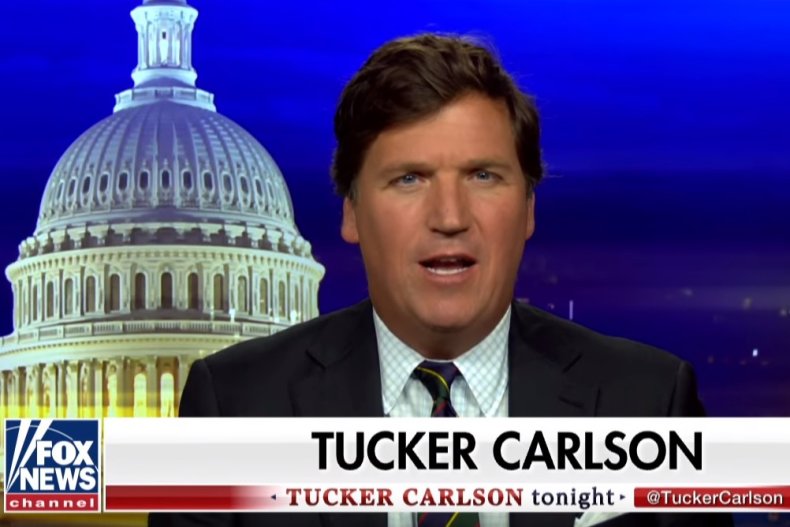 Carlson then highlighted an article in The Washington Post which characterized Omar's view as being disappointed that the U.S. is failing to live up to its founding ideals.
"Omar isn't disappointed in America. She's enraged by it. Virtually every public statement she makes accuses Americans of bigotry and racism. This is an immoral country, she says. She has undisguised contempt for the United States and its people," Carlson said.
"That should worry you, and not just because Omar is now a sitting member of Congress. Ilhan Omar is living proof of the way we practice immigration has become dangerous to this country. A system designed to strengthen America is instead undermining it. Some of the very people we try hardest to help have come to hate us passionately."
The host said this problem is possibly the fault of America "for asking too little of our immigrants" or because "we're importing people from places whose values are simply antithetical to ours."
"Who knows what the problem is? But there is a problem. And, whatever the cause, this cannot continue. It's not sustainable. No country can import large numbers of people who hate it and expect to survive. The Romans were the last to try that, with predictable results," he said.
"So be grateful for Ilhan Omar, annoying as she is. She's a living fire alarm, a warning to the rest of us that we'd better change our immigration system immediately—or else."
After Carlson's show, Omar tweeted: "Not gonna lie, it's kinda fun watching a racist fool like this weeping about my presence in Congress. No lies will stamp out my love for this country or my resolve to make our union more perfect. They will just have to get used to calling me Congresswoman!"
A spokesman for Omar told Newsweek she had no further comment to make.
"Anyone who values democracy and free expression should be gravely concerned when members of Congress demand that their critics be silenced, said Justin Wells, senior executive producer of Fox News' Tucker Carlson Tonight, in a statement to Newsweek, adding that Carlson would address the issue again on Wednesday night's show.
The clip was first highlighted by Andrew Lawrence, deputy director of Media Matters for America, a progressive media watchdog. Lawrence wrote on Twitter: "I watch this guy every night…and I'm seriously in complete shock at this monologue. It is probably the most racist shit this guy has said on his show and he's said a lot of racist shit."
This article was updated to say Omar had no further comment and add a comment by Justin Wells.