Donald Trump Enjoys 73 Percent Approval Rating Among Fox News Viewers, New Poll Shows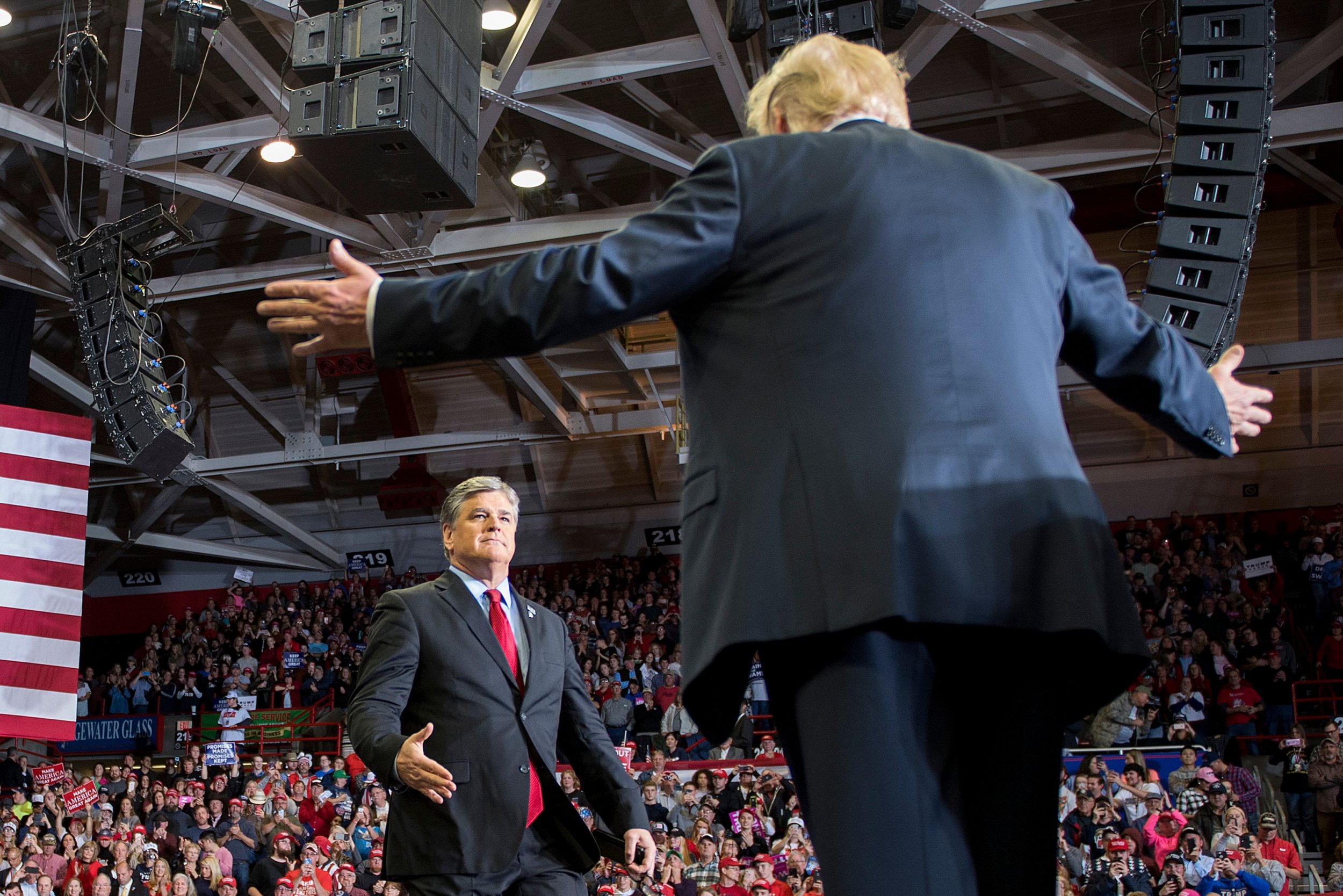 A recent poll of cable news network viewers found Americans who watch Fox News hold staggeringly different opinions about President Donald Trump compared with those who watch CNN, MSNBC and broadcast news outlets.
The latest NBC/Wall Street Journal poll released Tuesday found nearly three-quarters (73 percent) of Fox News viewers approve of Trump's presidency, which is more than double the approval from viewers of every other network. Trump's approval among broadcast viewers was 38 percent, 34 percent among CNN viewers and just 30 percent from MSNBC viewers.
The poll's findings illustrate the wide divide between Fox News viewers and those of its competitors and support high-profile criticisms from people including President Barack Obama that Americans are no longer operating under the same set of facts.
NBC News' Mark Murray described the NBC/WSJ poll as "Fox News viewers vs. everyone else."
Almost 7 in 10 Fox News viewers (69 percent) said they are "not worried" about Russian interference in the 2020 election despite warnings from leaders of both parties that Russian government-backed operatives are already interfering. On the other hand, just 38 percent of MSNBC viewers say they are not worried about future Russian election interference.
Half of Fox News viewers said they believe special counsel Robert Mueller's report cleared Trump of any and all wrongdoing. But only 14 and 15 percent of CNN and MSNBC viewers agreed with that statement.
The NBC/WSJ poll showed the percentage of Fox News viewers who believe Trump has been honest about the Russia probe is more than double that of any other news network. Only 23 and 24 percent of MSNBC and CNN viewers, respectively, believe Trump has been truthful regarding the Russian investigation.
Trump, who has become increasingly concerned with how much positive coverage he gets on Fox News, had an overall job rating of 46 percent among all the news outlets. Democratic pollster Peter Hart compared the highly divided state of U.S. politics to a "hung jury," noting it only takes one juror to disagree and halt the decision of an overwhelming majority.
Fox News is far and away the most-watched of all the cable news networks, frequently topping Nielsen ratings and bringing in millions of more viewers in nearly every major time slot than its competitors.