Fox News Legal Expert Says William Barr's Obstruction Defense for Trump Is 'Absurd'
Fox News senior judicial analyst Andrew Napolitano slammed Attorney General William Barr's legal reasoning for not charging President Donald Trump for obstruction of justice, calling his argument "absurd."
Napolitano, a former New Jersey Superior Court judge, gave his take on Barr's defense of the president on his Fox News Digital show Judge Napolitano's Chambers. He argued that Barr "has become the president of the United States' defense lawyer," as he explained why the attorney general wouldn't allow Trump to be indicted.
"The reason he wouldn't give the permission is because of a very narrow, almost Jesuitical, understanding of the law that Attorney General Barr has," the legal expert explained. Napolitano then briefly laid out Barr's argument. "The obstruction of justice statute basically says whoever interferes with an investigation or a judicial proceeding for a corrupt purpose or attempts to interfere is guilty of obstruction of justice," the former judge said.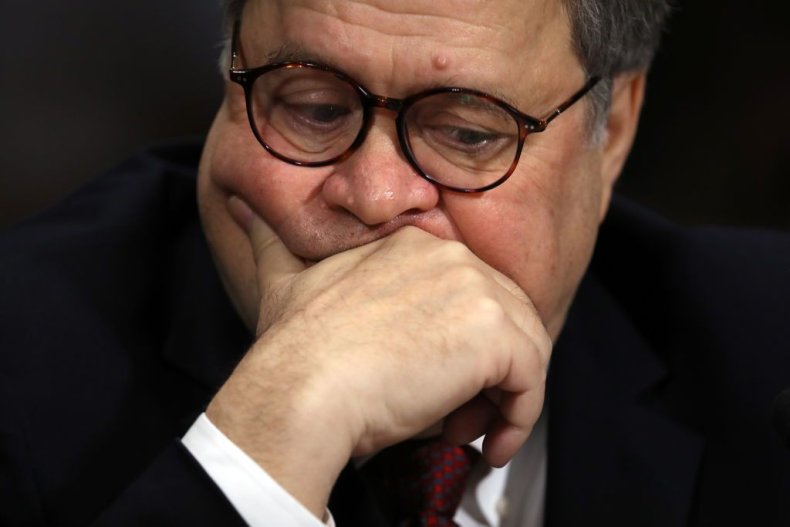 "Under Attorney General Barr's view, you cannot obstruct an investigation of yourself unless you committed the crime for which the government is investigating you. That, of course, is absurd," he asserted. "It would mean that [former] President [Richard] Nixon, who was charged with obstruction of justice for interfering with the investigation of Watergate, would have had to have committed the Watergate burglary himself." Nixon inevitably resigned instead of going through impeachment proceedings.
"We know that's not the law," Napolitano continued. "The attorney general's view is such a narrow one, his own Justice Department rejects it. That leaves the Mueller report," he said, pointing out there are numerous instances laid out of "presidential lawbreaking" in the document's findings.
Special counsel Robert Mueller submitted his final report to Barr in March. Although it did not establish that the president or his campaign conspired with Russia during the 2016 election, the report laid out instances of alleged obstruction of justice by the president. Mueller's team did not, however, determine whether Trump had committed a crime. Barr and his Deputy Attorney General Rod Rosenstein concluded that no crime had been committed as Napolitano explained.
Despite Fox News' generally conservative slant, Napolitano has repeatedly called out Barr and Trump as the findings of the Mueller investigation have been revealed. During the attorney general's testimony to the Senate Judiciary Committee on Wednesday, Napolitano appeared on Fox News program America's Newsroom and called out Barr for "splitting hairs."
"He's got a problem in my view," the legal expert said during the appearence. "I don't think he told a lie. But I think he probably misled the House of Representatives when he failed in response to Congressman [Charlie] Crist." Napolitano's comment came in reference to Barr previously telling Crist that he was not aware of concerns from Mueller's team about his handling of the release of the special counsel's findings. On Tuesday evening, a letter from Mueller to Barr raising concerns about the attorney general's actions was reported by The New York Time s and The Washington Post. That letter has widely been seen as contradicting Barr's previous testimony.
Many Democrats and some conservatives have been highly critical of Barr as a result. Leading Democratic lawmakers have called for his resignation and some have even argued that he should be impeached.