Morning Joe Host Calls William Barr a 'Dictator's Lawyer' Who Would 'Fit Right In' In Russia
MSNBC host Joe Scarborough slammed Attorney General William Barr on Thursday morning following his Wednesday testimony to the Senate Judiciary Committee, calling him a "dictator's lawyer."
"The contempt, just the utter contempt that man has for any oversight whatsoever," Sacarborough, the Morning Joe co-host, said after playing a series of clips of Barr answering senators' questions. "He is a dictator's lawyer. Like, that guy could go to Turkey right now, or Russia, and would fit right in," the former Republican congressman, who now identifies as an independent, added with a disgusted laugh.
Claire McCaskill, a former Democratic Senator from Missouri who was appearing as a guest on the MSNBC show, shared her perspective. "First of all, he played rope-a-dope all day," McCaskill said. "He was wiggling, he was zigging, he was zagging. It was so obvious. I just wish a jury was listening to this guy all day, because whatever he was charged with, they would have convicted him," she asserted.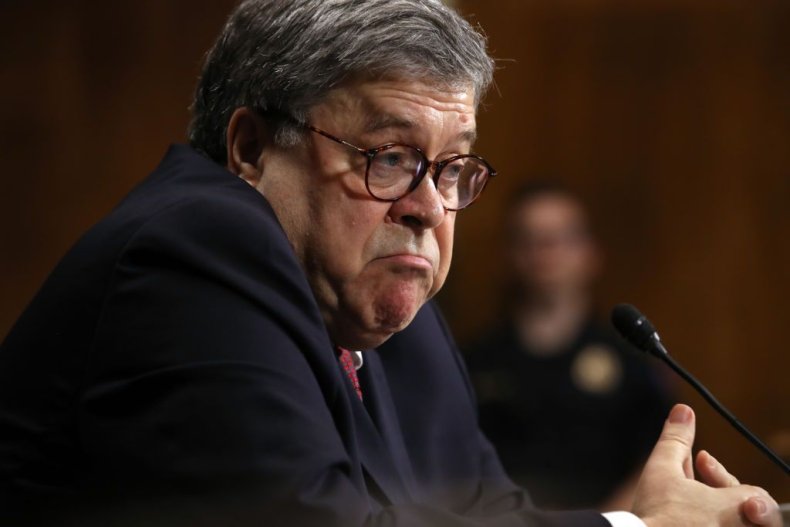 The former senator than called out Republicans on the Senate Judiciary Committee, expressing shock at their response to Barr's testimony.
"You've got Harvard and Yale educated Republican lawyers on the U.S. Senate Judiciary Committee, and they sat there and listened to the attorney general of the United States say that any president, if he feels an investigation is unfair, can shut it down," she said. "That's banana republic stuff! That is North Korea. That is Russia. That is China. What separates us from the rest of the world, and those guys know it, is our respect for the rule of law. And this guy is trampling all over it!"
Morning Joe co-host Mika Brzezinski then jumped in, saying: "Well, that does appear to be America, right?"
Barr testified before the Senate Judiciary Committee about his handling of the release of special counsel Robert Mueller's report. Mueller submitted his findings in March and did not establish that President Donald Trump or his campaign team had conspired with Russia during the 2016 election. But the special counsel did include a volume in his report detailing evidence of Trump's alleged efforts to obstruct justice by interfering with the probe. Mueller's report did not conclude whether or not the president had obstructed justice, however. The attorney general and his Deputy Attorney General Rod Rosenstein then decided, based on their interpretation of the document, that the president had not committed a crime.
Two days after Barr received the special counsel's final report, he released a four-page summary providing a brief overview of its findings. The full, but redacted, report was then released nearly one month later in April. On Tuesday evening, just ahead of Barr's testimony to the Senate committee, The New York Times and The Washington Post reported that the attorney general had received a letter from Mueller arguing that the four-page summary had created confusion about the investigation's findings. He called on Barr to immediately release the introductions and executive summary for each volume of the document. The attorney general declined to do so.
Despite having received that letter expressing concern from the special counsel, Barr told Representative Charlie Crist in previous testimony to the House Appropriations Committee that he didn't know about any concern from Mueller's team. When he was asked by senators on Wednesday why he had not mentioned being aware of Mueller's concern, Barr struggled to explain his reasoning.
"Well, I answered a question, and the question was relating to unidentified members who were expressing frustration over the accuracy relating to findings," Barr said in response to Democratic Senator Patrick Leahy of Vermont. "I don't know what that refers to at all. I talked directly to Bob Mueller, not members of his team."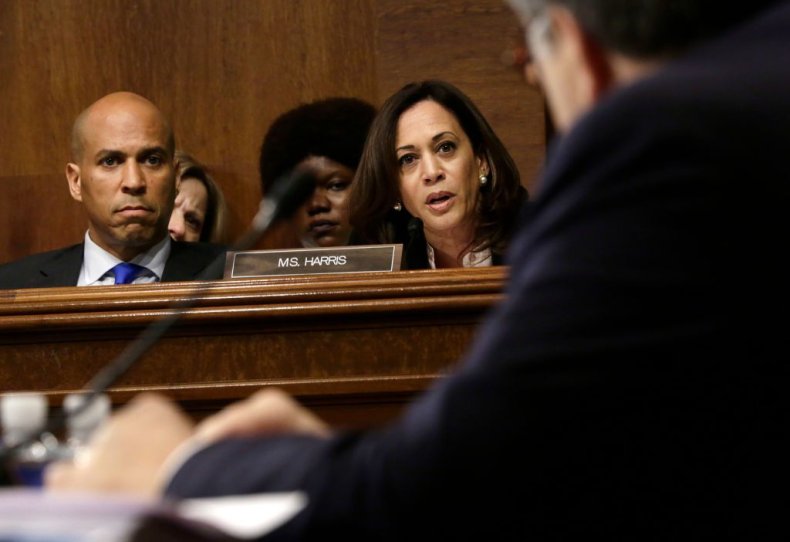 Fox News' senior judicial analyst Andrew Napolitano, a former New Jersey Superior Court judge, said that he believes Barr "misled" lawmakers with his testimony and was "splitting hairs."
"He's got a problem in my view," the legal expert said. "I don't think he told a lie. But I think he probably misled the House of Representatives when he failed in response to Congressman Crist."
Democrats, and some conservatives, have harshly criticized Barr's handling of Mueller's report, arguing that he has acted more like a personal lawyer to the president than an attorney for the America people. Many prominent Democratic lawmakers have called on the attorney general to resign, while some have also argued that he should be impeached.
Supporters of the president, such as GOP Senator Lindsey Graham of South Carolina, have defended Barr's actions. "The reason they are mad at Barr and me is because they didn't get the outcome they want," Graham said on Fox News on Wednesday evening. "My friends on the other side want out, and they don't care how they get it."