Fox News Just Revealed What They Really Think of Working-Class People, Says Alexandria Ocasio-Cortez
Three days after becoming the youngest women ever elected to Congress, Alexandria Ocasio-Cortez hit back at Fox News after they appeared her mock her revelation that she couldn't afford an apartment in Washington D.C. before her congressional salary kicked in in January. Fox News, the Democrat, said, revealed what they really think of working-class people.
"Thank you all for the overwhelming outpour of support! As I mentioned, we've been preparing and will be fine," Ocasio-Cortez, from the Bronx in New York City, tweeted Friday while quoting a tweet critical of Fox News' coverage of her comments.
"However, it's been very revealing to see how gleefully Fox News hosts crack jokes about working-class people," she continued. "It reveals what they actually think about us."
In a second tweet, this time while sharing a video of the exchange about her on Fox News, the member of the Democratic Socialists of America, further blasted the cable news network.
"@FoxNews, why can't any of your anchors say my name correctly? It's been 5 months," she began. "It is bizarre to see 1%-salaried anchors laugh at the US housing crisis. Never purchased pricey clothes + always told my story. But repeating lies until they are believed is your thing."
During the clip, the Fox News anchors and contributors repeatedly mispronounced and struggled over Ocasio-Cortez's name. They also referenced a photo shoot for Interview magazine from September in which the now-congresswoman, who shocked the political scene with her upset primary win over Democratic stalwart Joe Crowley, was shown in an outfit estimated to cost around $3,500.
At the time, Fox News also disparaged her for the choice of wardrobe before Ocasio-Cortez pointed out that they were not her clothes and were, as is customary, simply borrowed for the photo shoot.
Despite that explanation, Fox News anchor Ed Henry repeated the false assertion Friday.
"She had these multi-thousand-dollar outfits that could pay a month's rent in Washington D.C.," he said.
The panel laughed throughout the segment and while some pointed out that an apartment in Washington is rather expensive, others suggested she as simply playing politics.
"I think what she's talking about is all of the money in Washington, all of the wealth in Washington, all of the power and a little, simple person like her from New York can't find a place to live," Fox News contributor Judy Miller said. "It is a brilliant political line."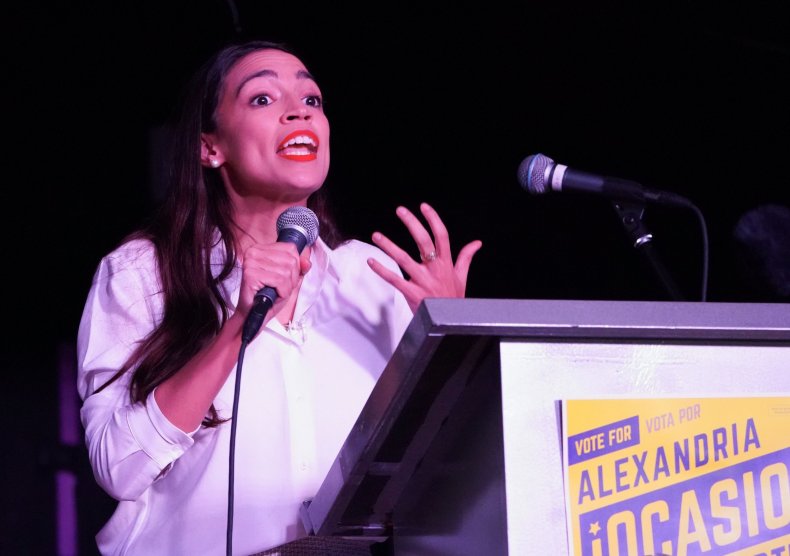 In an interview with The New York Times, Ocasio-Cortez revealed that she had been saving money from her previous job working at a restaurant but that the transition to becoming a member of Congress has been "very unusual, because I can't really take a salary."
She continued: "I have three months without a salary before I'm a member of Congress. So, how do I get an apartment? Those little things are very real. We're kind of just dealing with the logistics of it day by day, but I've really been just kind of squirreling away and then hoping that gets me to January."