France Investigating Involvement of Minors in ISIS Execution Video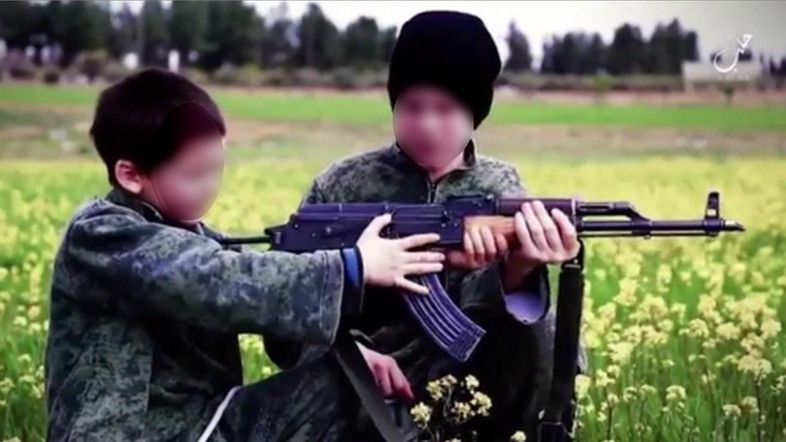 French authorities are investigating an Islamic State militant group (ISIS) propaganda video that shows two French-speaking children and claims that they participated in the executions of prisoners.
A French judicial source told AFP news agency on Monday that Paris prosecutors have opened an inquiry into the 14-minute video, entitled "In my father's footsteps," which shows the two children participating in weapons training, shooting at pictures of Vladimir Putin, Francois Hollande and Barack Obama, and the study of radical Islam.
"Their identities have not been established at this stage and their nationality has not been confirmed," the source with knowledge of the inquiry told the news agency. The source added that French intelligence and counter-extremism authorities are carrying out the investigation.
The footage, which ISIS released on Sunday, purports to show the two children carrying out an execution of two kneeling Syrian soldiers in a forest with pistols. The group says that the two men were a Syrian spy and a Syrian soldier.
In the video, one of the children says that he had lived in France before moving to ISIS's self-proclaimed caliphate and was the "son of a French fighter who died a martyr."
The group has consistently used child recruits in its propaganda videos, with the 'cubs', as they are known, carrying out alleged executions, detonations of car bombs and the burning of their passports.
Last week, it was revealed that ISIS has released an Android app that allows their child recruits to learn the Arabic alphabet and the group has released footage of one of its orphanages in the Iraqi city of Mosul.