France Launches Airstrikes Against ISIS in Mosul: Reports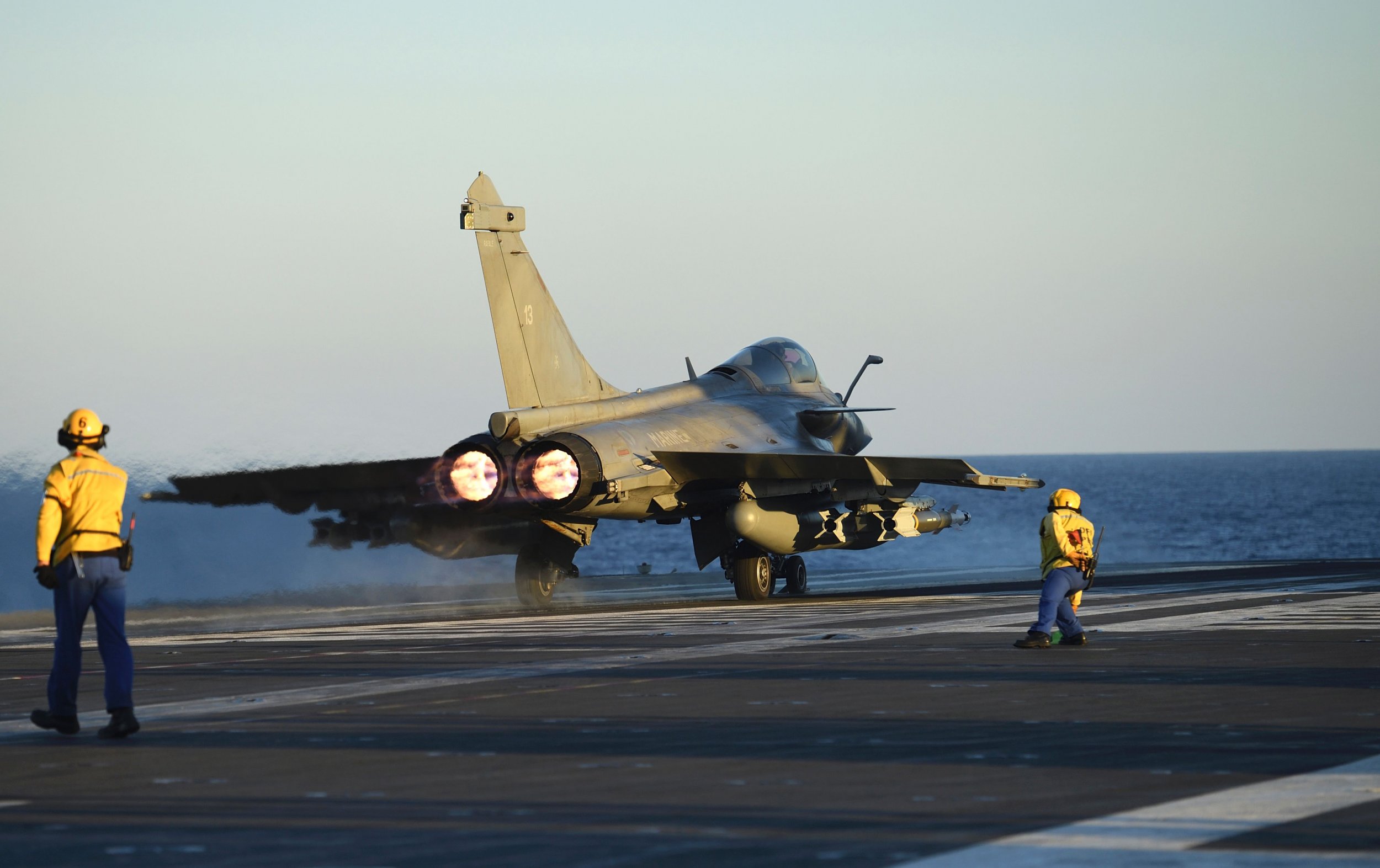 French fighter jets have reportedly taken off from an aircraft carrier and are due to take part in an attack against Mosul, the Islamic State militant group's (ISIS's) main hub in Iraq.
Several Rafale fighter planes took off from the Charles de Gaulle aircraft carrier—which is stationed in the Eastern Mediterranean Sea—early on Friday, AFP reported. An officer on board was quoted as saying that the jets would take part in a mission against Mosul, which has been under ISIS control since June 2014.
A total of 24 aircraft will take part in the operation, with a sortie on average every three minutes, according to French radio station RTL. The jets were armed with four 250kg laser-guided bombs each.
Iraqi forces, with assistance from the United States-led coalition against ISIS, are preparing for an offensive to retake Mosul, Iraq's second-biggest city. U.S. and Iraqi officials announced on Wednesday that 600 extra American troops were being deployed to assist Iraqi forces preparing for an assault on the northern city.
France began military operations against ISIS in 2014 and has intensified its mission since the November 2015 Paris attacks, in which ISIS militants killed 130 people in a series of coordinated attacks in the French capital. The Charles de Gaulle is on its third mission in support of the U.S.-led coalition against ISIS since February 2015.