French Airstrikes on Islamic State Originate From Charles de Gaulle Carrier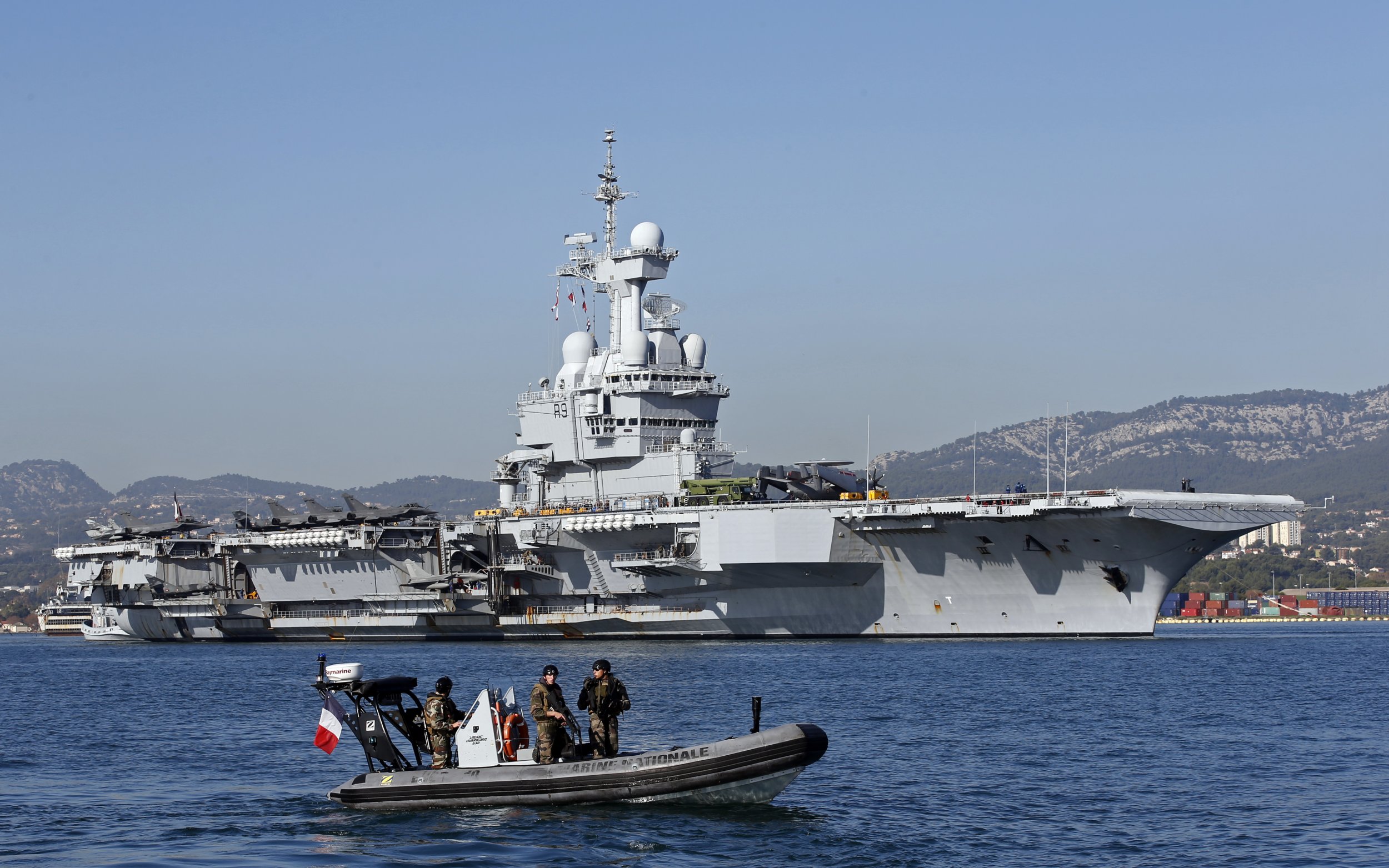 French airstrikes against the Islamic State militant group were launched from the Charles de Gaulle aircraft carrier on Monday, according to the French military.
Reuters reported the airstrikes destroyed two targets, neither of which were made public. U.S.-led coalition forces also recently carried out 14 airstrikes in Syria and 19 in Iraq, destroying almost 300 vehicles operated by the extremist group.
Since attacks carried out by members of the Islamic State killed 130 people in Paris, the French government has vowed to crack down on the group. "France, because it was foully, disgracefully and violently attacked, will be unforgiving with the barbarians from [ISIS]," French President Francois Hollande said after the attacks, adding that within the parameters of the law, France will use "all the necessary means, and on all terrains, inside and outside, in coordination with our allies, who are, themselves, targeted by this terrorist threat."
On Monday, he had this to say: "We will intensify our strikes, choosing targets that will do the most damage possible to this army of terrorists."
According to the BBC, the Charles de Gaulle is the only aircraft carrier operated by the French military. It was built at a cost of $3.5 billion and features an impressive 640-foot-long runway.