Frank James, a person of interest following the subway shooting in Brooklyn on Tuesday, recorded numerous videos on social media attacking different racial groups.
The 62-year-old, who New York authorities are actively searching for, made videos predicting a race war between Black and white people. He also made threats and derogatory statements against Black people, white people, Jewish people and Mexicans.
In his latest uploaded video on April 11, 2022, James said that he has wanted to watch people die and that he has been through a lot in his life.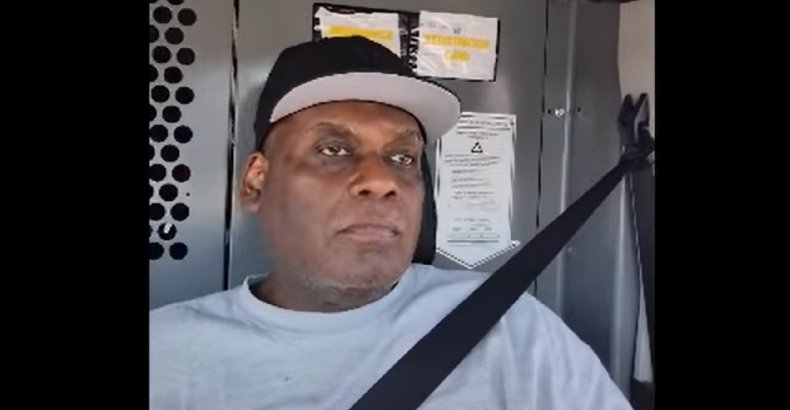 "This is why it is important to think about what you are going to do before you do it," James said in a video entitled "Domesticated Averages" on his channel,
prophet oftruth88.
"Let us not forget, I have been through a lot of sh*t where I can say I wanted to kill people. I wanted to watch people die right in front of my f***king face immediately.
"But I thought about the fact that I don't want to go to no f***ing prison, f*** that.
"I'm not built for no prison, I am just not. I don't want to be around a bunch of [n-words], I don't want to be around a bunch of [n-words] now let alone all day every day."
In one video entitled, "born in a insane asylum," James ranted at the camera and claimed white people look at Black people as slaves and should not mix together.
"I tell the American negro this and I keep telling you the same thing, white people and Black people, as we call ourselves, should not have any contact with each other, " he said.
"You still refuse to understand this, you want to make up some f***ing story about Jesus and the Bible said dumb sh*t.
"They don't see it that way, they hate your f***ing guts. This is because they know your rightful place is as a slave in this country."
In another video that he posted on Facebook under his profile Profitofdoom008, he used racist terms for Mexican people and threatened to shoot a man he believed had wronged him.
"I will tell you about this s**c, he was another counselor [for me]," James said in a video called "they hate Jew."
"There is an old saying in the ghetto, 'what can you expect from a [n-word]' and the same thing can be said about a f***ing s**c, he is counseling somebody, a f***ing s**c."
He went on to say: "Even though I am not mad at [him] I would still like to shoot him in the f***ing face, I would still like to blow his brains out, just for old times sakes.
In another video uploaded in March, James claimed he suffered from post-traumatic stress disorder (PTSD) and said he was having negative thoughts triggered.
"I'm heading back into the danger zone, so to speak, and it is triggering a lot of negative thoughts, James said in a video entitled "Stop One Complete."
"Because I do suffer from a bad severe case of PTSD after everything I have been through over the years. It [has] got me thinking about how f***ed up people are."
In previous videos James has mentioned he was a mental health patient at one of the New York Behavioral Health clinics and claimed that after going there for help, he left with more issues.
Although James doesn't go into detail about his treatment at the facility, he claims it changed him for the worse.