Frank Sinatra's 'My Way' Serves as Musical Bookends for Trump's Presidency
It's safe to say that Donald Trump had a soundtrack to his presidency. From the Village People's "YMCA" to "Funeral for a Friend" by Elton John, he's maintained an eclectic set list. Frank Sinatra's 1969 "My Way," which was composed by Paul Anka in 1968, also made the cut, and it served as musical bookends for Trump's term. On Wednesday morning, Trump left the White House for the final time. As Air Force One took off, "My Way" played in the background.
CNN commentator Keith Boykin shared a video of Air Force One departing Joint Base Andrews in Maryland to the song. "Trump leaves on Air Force One to the Frank Sinatra song 'My Way,'" he wrote, adding, "This series finale of the Trump Reality Show has been written, directed and produced by Donald Trump himself."
This isn't the first time Trump chose "My Way" as a musical underscoring his presidency. As per Washington Post, he and Melania famously danced their first dance at the inaugural ball in 2017 to the song.
Nancy Sinatra, Frank's daughter, cheekily responded to Trump's choice of song, saying in a since-deleted tweet: "Just remember the first line of the song," as per CNN. "And now, the end is near," the iconic tune begins, which some may consider a dark note to start a presidential term on.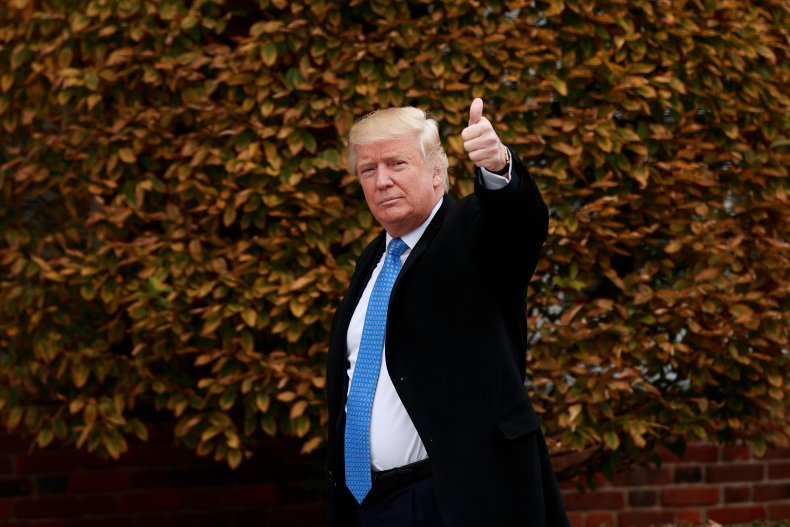 Trump himself is a huge Sinatra fan, and he even said he feels he can connect to Old Blue Eyes. "I have the greatest respect for people who have experienced adversity and then come back. I was one of those people in the early '90s," he wrote in his 2008 book, Think Big: Make It Happen in Business and Life, via BBC.
"It was not unlike what happened to Frank Sinatra in the early '50s. Like me, he lost focus. He took his eye off the ball and he made some bad decisions," Trump continued. "(Also like me, it was beautiful women that had a little something to do with his troubles, but that is another story for another time.)"
The feeling of admiration was likely not mutual. Sinatra reportedly told off Trump when negotiating prices for the artist to perform at the opening of Trump's Taj Mahal in Atlantic City in 1990. But the verbal altercation didn't appear to leave Trump fazed.
And would have the Chairman of the Board approved of Trump as president? His daughter, Nancy Sinatra, says no. "Frank Sinatra would have loathed Donald Trump," Sinatra's ex-wife Mia Farrow tweeted in 2020. Nancy simply replied: "He actually did loathe him."