Fred Zalokar, Famed Ultramarathon Runner, Found Dead in Yosemite National Park
A world-renowned endurance athlete who went missing in California's Yosemite National Park has been found dead.
Park officials said in a statement that the body of Fred Zalokar, 61, from Reno, Nevada, had been recovered on Tuesday near the summit of Mount Clark.
Zalokar had set off on a day hike on Saturday from Happy Isles to the summit of Mount Clark using an off-trail route from Bunnell Point. The alert went out when he did not return to Yosemite Valley as planned.
Park officials said that he had been last seen wearing a yellow shirt, khaki shorts, calf sleeves, a brown "Eastern Sierra" cap and sunglasses. He was carrying a Red Mammut bullet pack and a family band two-way radio.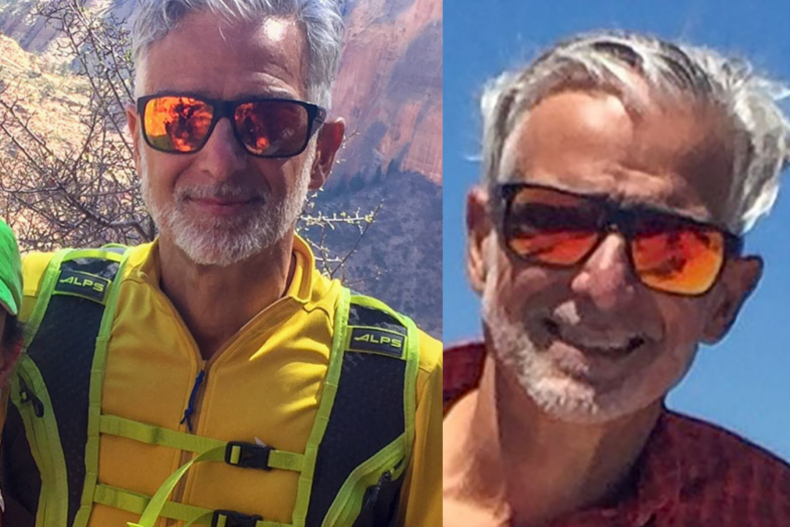 "Mr. Fred Zalokar, 61, of Reno, Nevada was found deceased and he was recovered on Tuesday, July 20, 2021, near the summit of Mount Clark," park officials said in a statement on Instagram.
"This incident remains under investigation," the statement said, "no additional information is available. Our condolences to his family and friends."
Born in Ohio, Zalokar graduated in accounting from the University of Oklahoma before his love of the mountains drew him to Reno in 1984, according to his website.
He started running in his 20s. When he was older he enjoyed significant success, becoming the first person to win his age-group in all of the six marathon majors, which comprises the events in Tokyo, Berlin, London, Chicago, New York and Boston.
In distances farther than 26.2 miles, he also made his name. In 1996, he completed four 100-mile races in the U.S. in less than 24 hours, including the Western States 100 and the Leadville Trail 100 in Colorado.
He was also a skilled mountain climber and took on six of the highest summits on each of the seven continents, getting to the top of five of them. His website says he has been to 137 countries and tackled 185 mountains.
He told Smashing Fifty in 2019 that he considered himself to be a "passionate traveler who also happens to climb mountains and run marathons."
His training included running almost 105 miles a week across 13 sessions. He said that he would get up at 3:30 a.m. most days to work out for two-and-a-half hours, and he ran on his lunch break as well, apart from Fridays. "My biggest strength is simply my ability to focus and work hard," he said.
Newsweek has contacted the Yosemite National Park for comment.