Freezer Trucks for the Dead Is the Reality of Mitigation: WHO Expert on Meadows COVID Comments
Freezer trucks of dead bodies outside hospitals are the reality of mitigating, rather than controlling, the novel coronavirus. That's the view of a World Health Organization expert, speaking after White House Chief of Staff Mark Meadows said the U.S. is not going to control the virus, but instead focus on mitigation strategies.
At a press conference on Monday, WHO experts were asked to comment on Meadows telling CNN: "We're not going to control the pandemic. We are going to control the fact that we get vaccines, therapeutics and other mitigation areas."
Meadows went on to say that these factors are needed to ensure people do not die from the virus, and falsely claimed Democratic presidential candidate Joe Biden wanted to "quarantine all of America."
His remarks tie in with what the Trump administration has said is its approach of protecting the vulnerable against the coronavirus while avoiding national lockdowns. In September, the president claimed it is possible the virus would go away without a vaccine through the controversial concept of herd immunity, where the germ is allowed to spread freely in a population while the most at risk shield.
Dr. Mike Ryan, executive director of the WHO's Health Emergencies Program, said: "Mitigation is a very important thing" but warned against giving up "entirely on control."
Using air quotes when saying the word "mitigation," Ryan said: "there were many places in the U.S. and elsewhere that had a lot of trouble back in March and April using 'mitigation' when our emergency rooms were overwhelmed and we were rolling freezer trucks up to the back of hospitals. That's the reality of mitigating a disease in the face of a tsunami of cases. You run out of capacity to cope. That is the fear right now. I hope we don't run out of that capacity."
Ryan said governments are attempting to move quickly to ensure they do not run out of capacity by "trying to suppress the flames of this pandemic. And that is a responsibility on all governments, no matter where they are."
He went on to say that protecting the most vulnerable "is a very honorable objective" and the primary goal of the WHO since the start of the epidemic.
But it is difficult as the "vast majority of vulnerable people live amongst us in multi-generational households," said Ryan.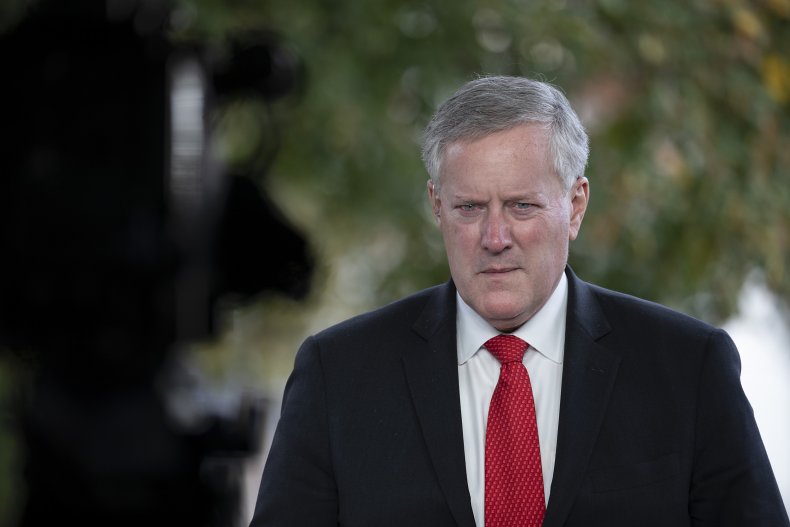 In the U.S., around four in ten adults aged over 18 years old, or 92.6 million people, are at risk of serious disease if they develop COVID-19 because of their age or an underlying health condition, such as diabetes or high blood pressure. Experts say that makes protecting the vulnerable, while not controlling the spread of infection, a difficult task.
Ryan said: "The best way to protect those [vulnerable] individuals is to do as much as possible to reduce the transmission of this disease at community level. And in doing that we will provide protection for the vulnerable. And in that sense, we should not give up on trying to suppress transmission and control transmission."
Since the start of the pandemic, the WHO has said that lockdowns should be a last resort for countries to buy themselves time to build the infrastructure needed to test, trace, and isolate coronavirus cases.
He acknowledged this is difficult, particularly in countries such as the U.S. where the virus is spreading at high levels. But he said that if every individual played their part in preventing the spreading of the virus, including by wearing masks, avoiding crowded places, physically distancing, washing their hands frequently and isolating themselves when sick, "stringent lockdowns over long periods of time " would not be required.
The challenge is that not everyone accepts this needs to be done, because "they don't believe that we have a pandemic on our hands," said Ryan.
WHO Director Dr. Tedros Adhanom Ghebreyesus told the press conference that "giving up on control is dangerous."
Dr. Tedors said: "This virus is dangerous, if it's let go freely it can create havoc, and especially when we don't have vaccines at hand."
Newsweek has contacted the White House for comment.