French Bulldog Taken at Gunpoint After Suspect Responded to Social Media Ad
A French bulldog puppy has been stolen at gunpoint in California in the latest incident involving the valuable breed being targeted by criminals.
The owner had listed the 10-month-old dog for sale in an advertisement on social media and had gone to Canterbury Drive in Culver City for a meeting with a prospective buyer on Wednesday evening.
When the owner put the dog in the trunk of his vehicle for viewing, the suspect pulled out a semi-automatic handgun from his waistband, grabbed the animal and ran away, Culver City police said.
The suspect has been described by police as a Black man aged around 25, 5 foot 10, with a thin build and wearing a blue sweater, grey pants and red shoes.
There has been a rise in the number of thefts of French bulldogs, a breed that was named Los Angeles' most popular dog in 2021, FOX LA reported.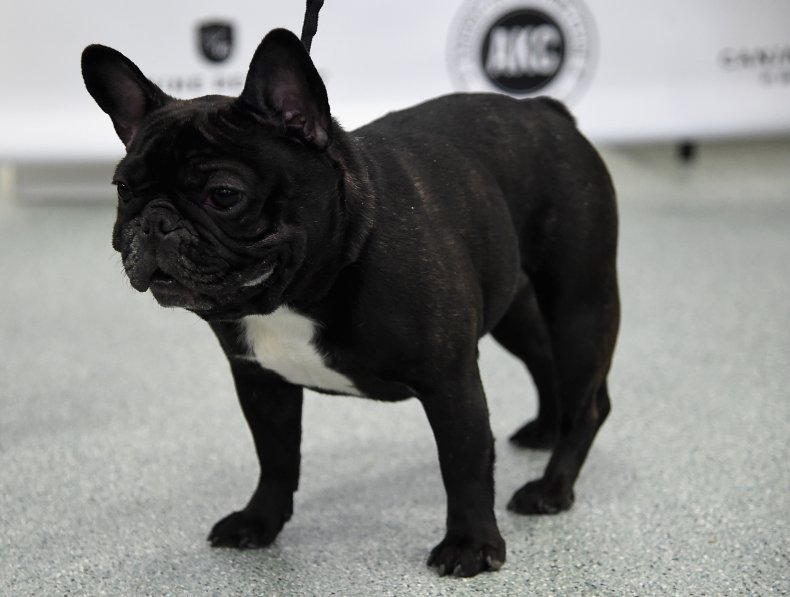 In February, pop star Lady Gaga's dog walker, Ryan Fischer, was shot and two of her French bulldogs, Koji and Gustav, were stolen in Los Angeles. The animals were found safe and brought back to the police. In April, three people were charged with attempted murder in connection with the shooting of Fischer, who survived the attack.
The American Kennel Club says the French bulldogs are among the breeds that are most targeted by thieves. Part of their value stems from the special breeding process required, which involves artificial insemination and a caesarean birth. As such, they can retail for between $1,500 and $8,000, although some can be priced at more than $100,000.
In another incident in the region, a French bulldog was snatched in Redondo Beach in March by a couple who sped off in a Mercedes-Benz. The animal was recovered unharmed and the pair were arrested, Fox 11 reported.
Also in March, another of the animals was stolen at gunpoint in the parking lot of a Target store in North Hollywood, although it was later returned.
Madeline Bernstein, president of the spcaLA has urged owners of the pets to be especially aware of their surroundings and notice unknown people around the dog when taking them for a walk.
They should also microchip the animals and register the most current information with a file of images and veterinary records should they be stolen.
"It's a shame that people and animals must suffer like this," she told ABC 7, "But when the demand drops, so will the interest in being a supplier." Newsweek has contacted spcaLA and Culver City Police for comment.