The California restaurant where Gov. Gavin Newsom and San Fransisco Mayor London Breed were spotted dining during a COVID surge, reportedly received $2.4 million in Payment Protection Program (PPP) loans.
The French Laundry, a three Michelin-star restaurant in Younteville, Napa Valley, apparently received two loans which were both approved on April 30 - the first loan for more than $2.2 million to retain 163 employees and the second loan for $194,656 to retain a further five employees.
This was 17 times more than what the average Bay Area restaurant received from the PPP, according to analysis from ABC7.
The PPP was established by the CARES Act of 2020 to help "small businesses with funds to pay up to 8 weeks of payroll costs including benefits." The program was closed in August.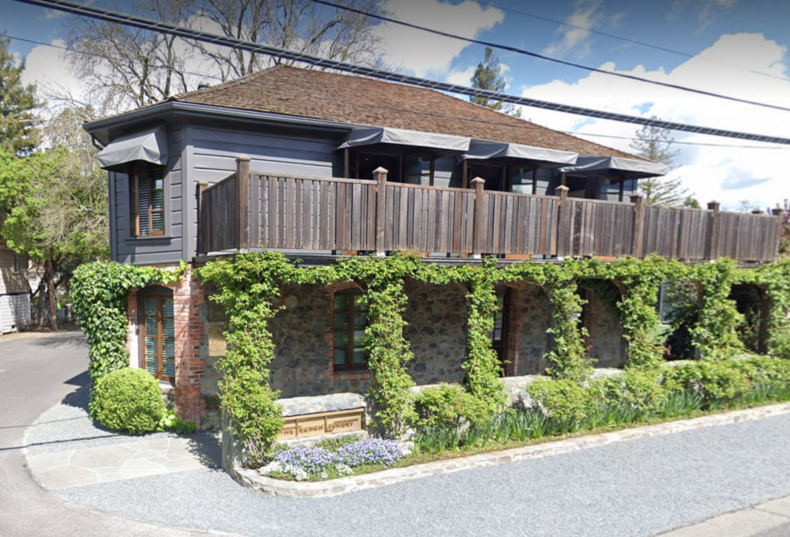 It comes after photos emerged of Newsom dining with at least 10 other people at the French Laundry last month, prompting criticism that the governor was flaunting state guidelines against private meetings in groups from more than three households. Breed then attended an eight-person birthday party at the restaurant just a day later, according to media reports.
The French Laundry offers an exclusive outdoor culinary experience starting at $450 per person or a "White Truffle and Caviar dinner" for $1,200 per person among several other dining options, according to its reservation service. The company's website states that celebrity chef Thomas Keller owns the 1,600 square foot building.
It is reportedly is one of at least seven restaurants in the Bay Area with two or three Michelin stars that also received PPP loans, according to the SBA. The others include Saison, Acquerello, Benu, Atelier, and Californios Restaurant Group.
Beyond The French Laundry, ABC7 analysed thousands of California loans from data released by the U.S. Small Business Association (SBA), finding that larger, wealthier businesses were often given PPP loans before small mom-and-pop owners.
According to the media outlet, 91 percent of larger restaurants with 300 or more employees got their loan approved in April versus only 52 percent of smaller restaurants with 100 or fewer employees.
Laurie Aaronson, a financial consultant serving hundreds of restaurants across the Bay Area who helped many apply for PPP loans, told the broadcaster: "Those who had access to financial advisors, accountants, and attorneys to make sense of the application received the loans."
This is the latest analysis of PPP data which shows a trend of funds going to larger companies, while smaller businesses were often left without the federal financial support.
Recent analysis from The Washington Post showed that national chains have received tens of millions of dollars more under the PPP than had been previously known.
The publication found that half of the $522 billion in the same time frame went to bigger businesses while only 28 percent of the money was distributed in amounts less than $150,000.
But officials from the Treasury Department and SBA had reportedly argued that the program mainly benefited smaller businesses because more than 87 percent of the loans were for less than $150,000.
Newsweek has contacted The French Laundry, the Treasury Department and SBA for comment.
California politicians accused of breaching own COVID rules
On November 6, Newsom was photographed dining with at least 10 other people at the French Laundry, prompting criticism that he was flaunting state guidelines against private meetings of groups from more than three households.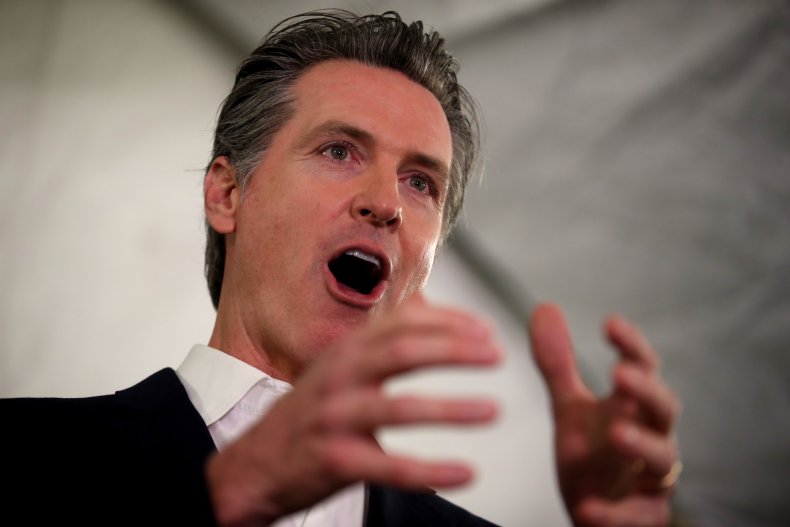 Although Newsom and other attendees insisted the event did not technically violate restrictions on restaurant dining at the time, he later admitted that "the spirit of what I'm preaching all the time was contradicted."
"I made a bad mistake," Newsom said. "I should have stood up and walked back, got in my car and drove back to my house. Instead, I chose to sit there with my wife and a number of other couples that were outside the household."
A few days later he announced that the state's list of public health restrictions for most residents would soon include a new stay-at-home order to last until December 21.
It applied to more than 94 percent of California residents who live in 41 counties under the strictest "purple tier" of COVID-19 restrictions. The order includes a 10 p.m. to 5 a.m. curfew, although essential workers are exempted.
On November 7, Breed also attended a gathering for socialite Gorretti Lo Lui's 60th birthday at the French Laundry.
Three days later, on November 10, Breed announced in a statement that San Francisco would be temporarily banning indoor dining once again—effective November 13—following a 250 percent increase in COVID-19 cases since October 2.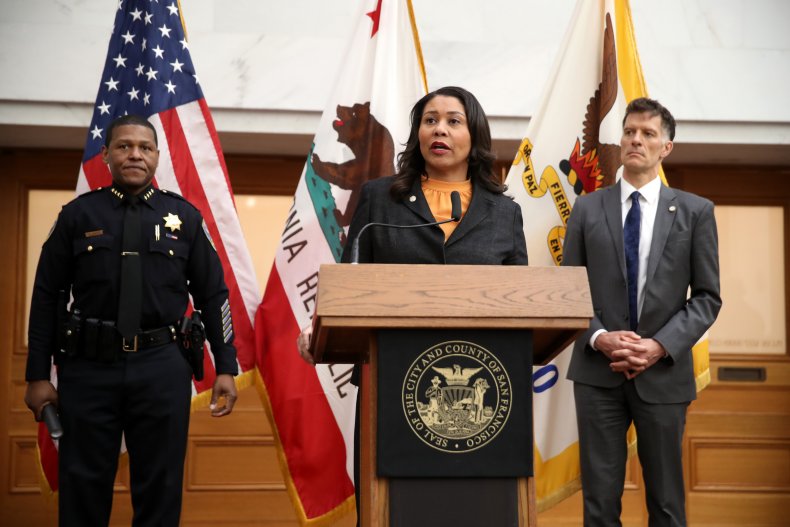 Breed and Newsom are among several California elected officials who have been called out for not following their own advice on COVID-19 restrictions. Los Angeles County Supervisor Sheila Kuehl was spotted dining outdoors at a restaurant just hours after casting one of three votes to prohibit outdoor dining, stating in a virtual press conference last month that restaurant staffers safely serving unmasked diners was "a bit of magical thinking."
San Jose Mayor Sam Liccardo also drew criticism after traveling to attend a holiday dinner in Saratoga, California, with his elderly parents and other relatives from different households, despite urging his own residents to avoid big gatherings for Thanksgiving.