French President Macron's Approval Rating Drops Even Further Despite Cabinet Reshuffle
French President Emmanuel Macron has seen his approval rating drop further, despite a high-profile cabinet reshuffle earlier this month.
Only 26 percent of French now support the 40-year-old leader, down four more percentage points from last month, according to the poll published Wednesday and conducted by Kantar Public. Conversely, 71 percent of those surveyed said they have no confidence in the president's ability to manage the country.
In mid-October, Macron revealed a restructured cabinet, after the resignation of three ministers since the end of summer. Many analysts noted a clear shift to the right, confirming accusations from the left that Macron, who had promoted himself as a centrist, actually aimed to push more right-wing policies, specifically when it came to immigration and the economy. While the cabinet respected gender parity, with 17 men and 17 women, it was seen as a move by the president to surround himself with loyalists, even some who were relatively unknown, to bolster support for his policies.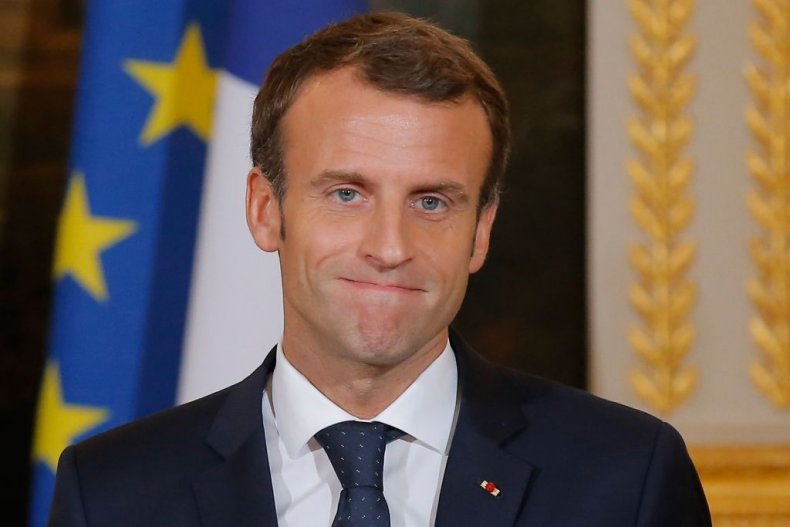 Prime Minister Edouard Philippe also saw confidence in his leadership slip by 3 percentage points, according to the new poll. However, Phillippe remains somewhat more popular than Macron, with just 64 percent saying they have no confidence in the prime minister.
Despite his decreasing approval rating, the president has decided to take a few days off and rest.
"Like millions of French people, it can happen that the President of the Republic takes a few days [off]," said Benjamin Griveaux, a government spokesman, Politico reported. "For several days, friends have been urging him to rest, eat better and sleep better, but also to stop trying to control government life in the early hours of the night," he added.
The president, who was initially seen as a popular reformer after his election victory in May 2017, has seen his approval rating plummet as he has increasingly been seen to be disconnected from the daily reality facing French citizens. Dubbed "president of the rich" by many in the country, Macron has been unable to shake negative perceptions surrounding his image.
A series of public gaffes have fueled the criticism. In September, a video of Macron brushing aside an unemployed man's complaints went viral. During the encounter, the president suggested the man was simply not looking hard enough for work and that he could find a job just by "crossing the street."
The president has also been mocked for scolding a teenager who addressed him by his nickname "Manu" earlier this year, as well as for ordering 1,200 plates at a cost of hundreds of thousands of euros from a high-end producer. Last August, it was reported that Macron had spent close to $30,000 on makeup during his first three months in office.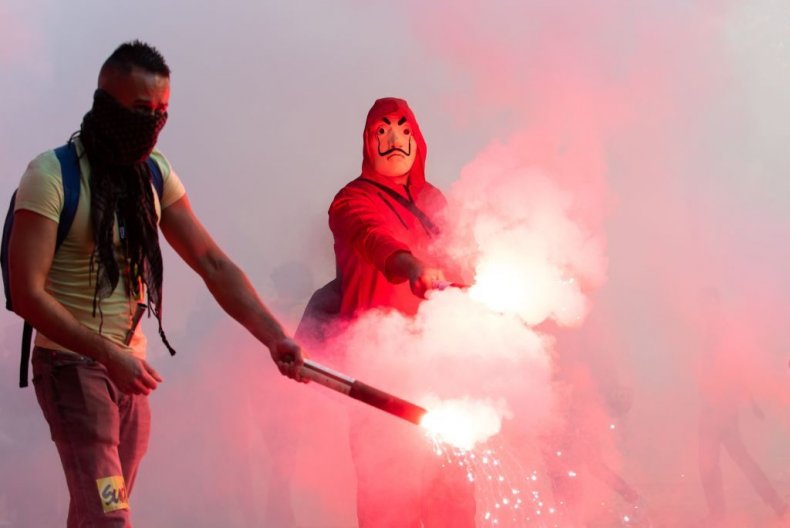 Chanting "we're revolting," more than 100,000 demonstrators took the streets across France at the beginning of October. The protesters raised their voices in opposition to economic reform policies that have caused many to lose part of their previously guaranteed monthly support.
Leaders of the movement have accused Macron's government of "destroying France's social model." and believing, wrongly, they say, that "reducing social contributions would be good for purchasing power." Labor unions plan further demonstrations in the coming months, and said they would use the demonstrations to address specific reforms that target pensions and unemployment subsidies.