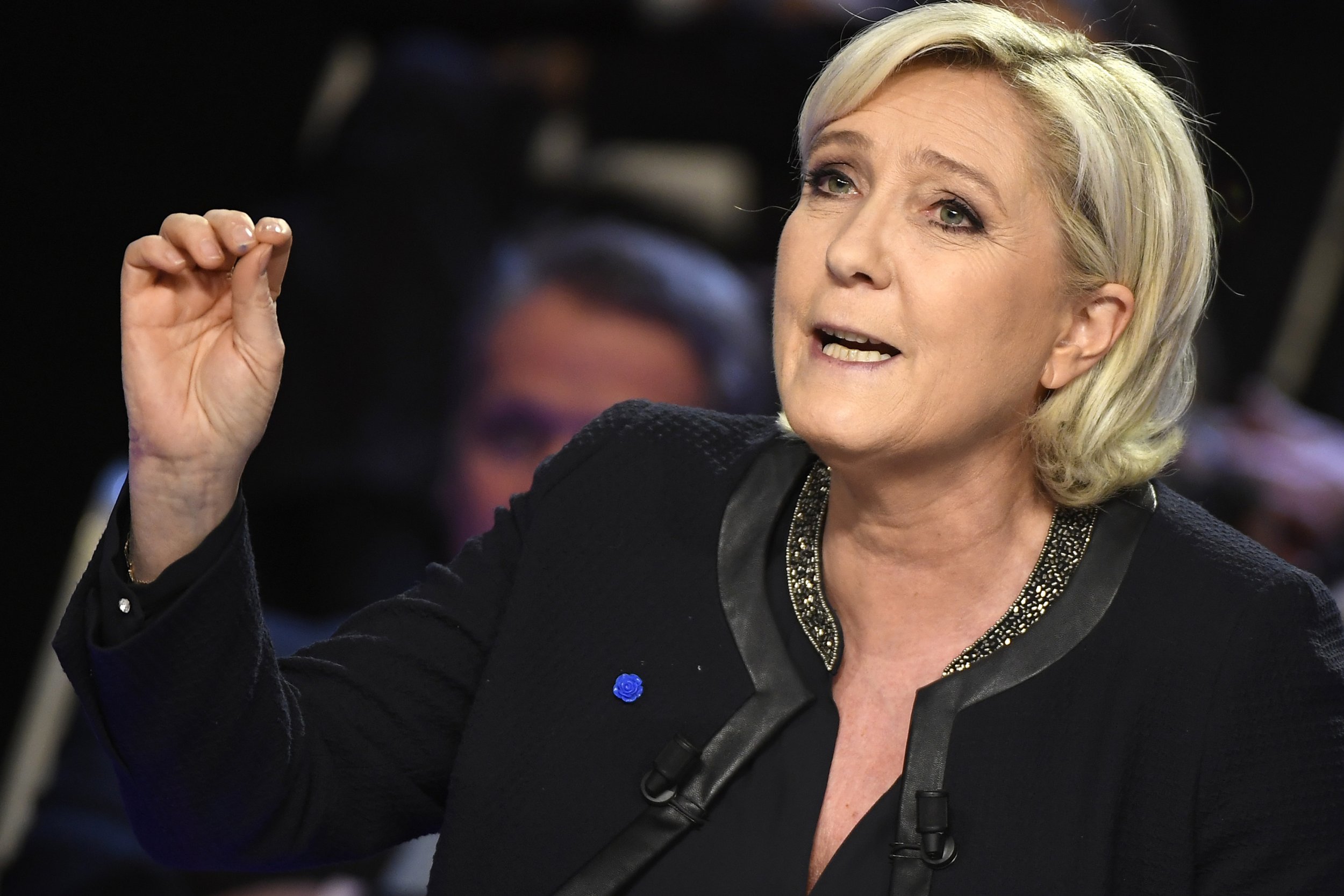 Wednesday night saw a marathon French presidential debate between all 11 contenders vying for power.
Throughout the four-hour discussion, candidates repeatedly attacked National Front leader Marine Le Pen for her nationalist agenda, while nationalist right-wing outsider François Asselineau accused her of not being tough enough on the question of EU membership.
The debate came 20 days before France heads to the polls to vote for its next president. Unless one candidate gets more than 50 percent of the vote, a second election will be held on May 7 between the two leading contenders.
Despite the hammering that Le Pen took during the debate, a poll taken by the data analysis company Elabe saw her tied with Macron for the first round of voting. Both candidates have the support of 23.5 percent of the 995 people Elabe surveyed. It is a blow for Macron who has dropped two points in a week, though Elabe found that in the second round, he would take 62 percent of the vote, and Le Pen 38 percent.
Though Macron and Le Pen have maintained their position as presidential frontrunners, the former conservative prime minister François Fillon netted 19 percent of voters' support for the first round of elections. In mid-March, Fillon—once a favorite to win—saw his support drop to 17.5 percent after French officials announced they were investigating him over misuse of public funds. Fillon allegedly gave his wife and children fake jobs, paid for with taxpayers money.
There was a victory too for the fiery leftist candidate Jean-Luc Mélenchon. An Elabe poll of 1,024 people elected him the most convincing candidate in the debate with 25 percent of the vote. Following him was Macron with 20 percent of public support, Fillon with 15 percent and Le Pen with 11 percent. Despite this, Mélenchon is unlikely to make it to the final round of the presidential race.