The Funniest Viral Videos of 2020 That Prove This Year Wasn't All Bad
This year has been hard for everyone, but if there has been one thing keeping us going while staying at home, it's funny viral videos. From silly songs made up by kids to classic videos of people falling over, below is a round of just some of the content that made us laugh in 2020.
In May, Lisa Rieffel shared a video of her daughter's song titled "I Wonder What's Inside Your Butthole," and said: "Quite honestly, it slaps." The video, which sees the little girl wondering about astronauts and aliens, has been viewed 8.7 million times on Twitter. A week later, her daughter, Jolee, had recorded two full versions of the song.
In December, a video of a woman repeatedly falling on an icy street amassed 12 million views on Twitter. The video sees the woman struggling to step on to the sidewalk, and once she does, she keeps slipping off again.
Despite the help of a stranger, and attempting to crawl along the sidewalk, the woman ends up trying a different route by crossing the road, but falls to the ground a few more times on her way.
A video of a cat playing piano, that had previously gone viral on TikTok, gained millions more views when a guitarist played a duet with the cat and the video was uploaded to Twitter.
The video of Barney the cat and TikTok user @akizguitar playing together currently has more than three million views on Twitter, and plenty more on TikTok.
The story of a drunk woman lost on a horse in Mexico went viral earlier this month, in a video uploaded to TikTok that was viewed more than 13 million times.
The TikTok user @lizzyfromtheblock99 filmed herself on the back of a horse in the jungle in Mexico, saying that she doesn't speak Spanish and the people she's with don't speak English, and that she had no idea where she was going, with hilarious results.
A family from a 2017 viral video resurfaced this year when they were interviewed on the BBC. When Professor Robert Kelly was interviewed live on air three years ago, his daughter skipped into the room. As Kelly tried to get her to leave, his son came toddling into the room, followed by his wife who tried desperately to get them out—the video quickly became a meme.
Then in March 2020, the whole family was interviewed on the BBC, and this time the children were on camera on purpose. Millions of Twitter users were so excited to get to see the family three years later and to see that the kids are still as independent as they were in 2017.
Sarah Cooper has gone viral multiple times this year for her TikTok videos in which she lipsyncs over President Donald Trump. Her videos have highlighted just how strange some of Trump's bizarre quotes have been in 2020, as she makes fun of his takes on topics from masks, the Bible, and even TikTok itself.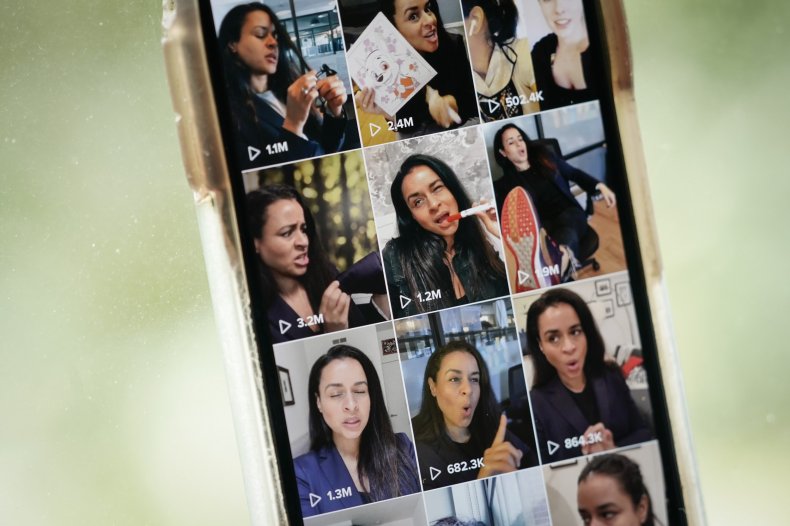 TikTok and Twitter have produced some hilarious videos this year, and the five above are just a select few. What have been your favorite viral moments of 2020? Let us know in the comments below.