A Fox News contributor has been slammed for calling the disappearance of Gabby Petito a "huge distraction" from domestic and international events.
Raymond Arroyo made the comments as he appeared live on the news channel, which was recorded by viewer Morgan S'More, who shared the clip to TikTok on Sunday.
Capturing Arroyo mid-sentence, he says: "...Need to take a step back on this, with all that's happening in the world, what's happening on our southern border and abroad and at home. I think this, the entire story is a huge distraction, forgive me.
"This is like a lifetime movie, an ongoing mini-series for America. But I think it's basically a local story, it's a missing person. God bless her and this family I hope they get to the bottom of it, but I do worry we're spending way too much time on this case, like Natalee Holloway."
Arroyo made the comments on the day a body consistent with the description of the 22-year-old was discovered in the Bridger-Teton National Forest. A formal identification is yet to take place, with an autopsy scheduled for Tuesday to determine the cause of death.
The van-life blogger was last seen at a hotel in Salt Lake City on August 24, with a photo uploaded to her Instagram the day after. She was reported missing by her family on September 11, 10 days after her fiancé, Brian Laundrie, returned home from a months-long road trip without her.
The search for Laundrie continues, after the 23-year-old was last seen at his family home in Florida on September 14. Searches have been conducted in the 25,000-acre wilderness preserve near North Port.
Arroyo previously aired his opinions on the Petitio case on Twitter, echoing his on-screen statement.
On September 19 he tweeted a news story covering Laundrie's disappearance, saying: "Missing and on the lam are two different things... the fiancée clearly knows something. But this national obsession with a missing person case is a distraction from bigger issues. Praying Gabby is found and that we keep focus on the things we can actually influence."
The following day he followed that up with another post, this time sharing the FBI's Kidnapping and Missing Persons page, saying: "Though Gabby Petito's case has gotten a lot of attention, it is important to remember that there are many more missing children and adults who get little coverage. Kidnappings & Missing Persons — FBI."
The tragic disappearance of Petito has gripped the national and international community, with an outpouring of condolences and sympathy for her family.
Morgan added text over the clip, which can be seen here, sharing her own opinions, saying: "What this reporter says about the Gabby Petito case. How rude!!! What happened to Natalee Holloway and Gabby is terrible how can he say that. How insensitive?????"
Holloway was an 18-year-old high school graduate from Alabama, who vanished while on a post-graduation trip with fellow classmates to Aruba. She was last seen on May 30, 2005, and was declared legally dead in 2012.
Her disappearance was the subject of extensive media coverage, and despite numerous searches and investigations her remains have never been found.
Arroyo's comments have been met with anger online, after Morgan's clip was seen more than one million times, and people reacted to his tweets.
Shelby Pennington wrote: "We literally just learned she's probably dead, there were several ways you could have said this that were much more respectful."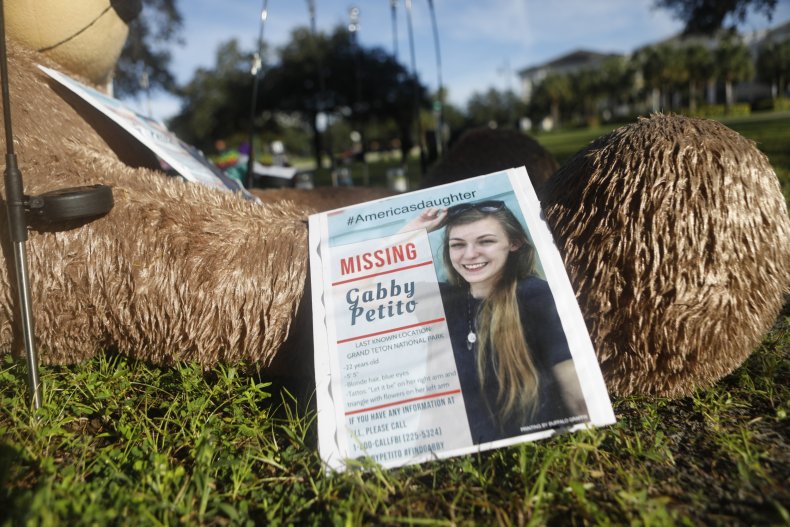 Liv asked: "Would you be saying the same this if this was your daughter ? Wife ? Mother ? How insensitive of you."
"Really bad take, here. She's a person & her parents are grieving. Please ask ppl to pray, not ignore. Sad," Tracy wrote.
Loca said: "Wow, the disregard for human life."
Madison thought: "But can you imagine being the parents whose daughter went missing, and you hear people saying she shouldn't have this much attention. Bless them."
Kassy pointed out: "But the attention it's getting is leading to more clues! Look at the YouTube footage that just came out of their van at the creek. It's needed."
Although Pat_Caulfield added: "He's right though. It's a sad story but we have missing persons in every state in this country."
Newsweek reached out to Morgan and Arroyo for comment.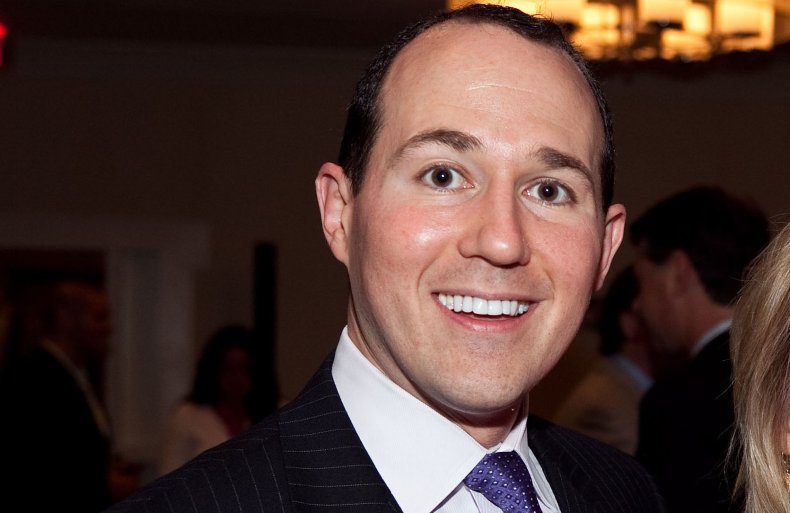 Correction 9/21/21, 9 a.m. ET: This article was updated to clarify Arroyo is a contributor, not a reporter.