Gabby Petito Update: Video Could Show Van During Mystery Period
Video footage has emerged that purportedly shows Gabby Petito's van during the mysterious period between her last known sighting and the day when her fiancé, Brian Laundrie, returned home alone from their cross-country trip.
Petito's family are aware of the clip and have said they "believe this is the van for multiple reasons."
Police are yet to verify whether or not the van shown is the white Ford Transit used by the couple, investigators confirmed to Newsweek.
The footage was captured by a dashcam by YouTubers Jenn and Kyle Bethune, who have been traveling cross-country in an RV with their three children and four dogs.
The couple said the footage was recorded in Spread Creek Dispersed Camping land in Grand Teton National Park, Wyoming, where the FBI has begun hunting for clues about Petito.
It was taken on August 27, they said, three days after the last official sighting of 22-year-old Petito, who is from Blue Point, New York.
Uploading the video, titled "Is this Gabby Petito's Van caught on Youtuber's Camera?" to YouTube on Sunday, the Bethunes wrote: "We had passed by a white van with Florida Plates. We noticed it because we are originally from Florida and wanted to stop and say hi.
"When we passed the van, all the lights were off and it didn't look like anyone was there. We ended up leaving because we couldn't find a spot."
In response, a statement on the Find Gabby Facebook page read: "We have this video, so does the FBI - We believe this is the van for multiple reasons. Please do not clog up the tip line with the same video. This is in the hands of the right people.
"Thank you so much, this is exactly why we are asking people to review older photos and video."
Petito and Laundrie, 23, are understood to have visited national parks in Colorado, Utah, and Wyoming.
Petito was last seen on August 24, checking out of a hotel. A photo showing her in front of a butterfly mural was posted on her Instagram account two days later.
Laundrie returned home alone to North Port, Florida, with the van on September 1. Petito was reported missing by her family on September 11.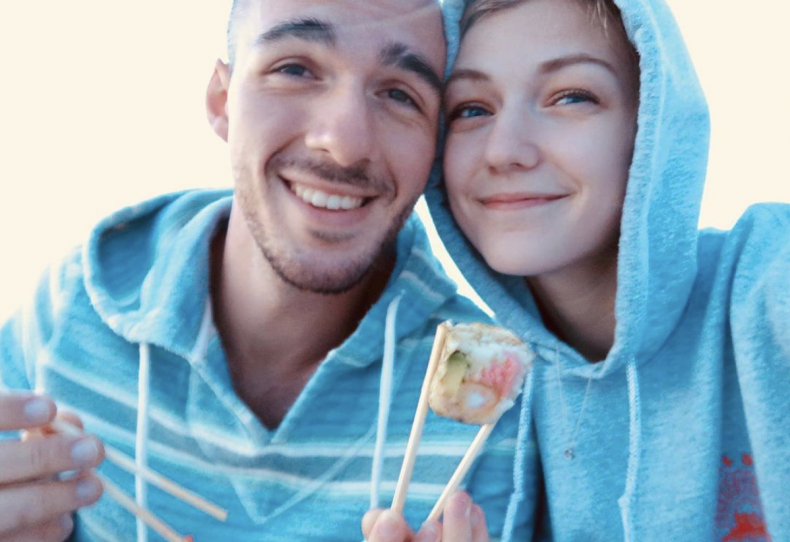 On Friday, Laundrie, who has refused to talk with investigators, was also reported missing by his family.
A major police operation is now underway to find Laundrie who, police say, is a person of interest over Petito's disappearance but is not wanted for any crime.
North Port Police say Laundrie has refused to speak with investigators, "hindering" their search.
On August 12, two weeks before Petito disappeared, police in the southern Utah town of Moab were called to a possible domestic violence incident involving the couple.
Police later released bodycam footage which showed Petito crying and discussing her mental health with officers.
Correction 09/21/21, 5:17 a.m. ET: This article was amended to correctly state that Laundrie had refused to talk with investigators.