German Town Receives Bomb Threat After Canceled Turkish Rally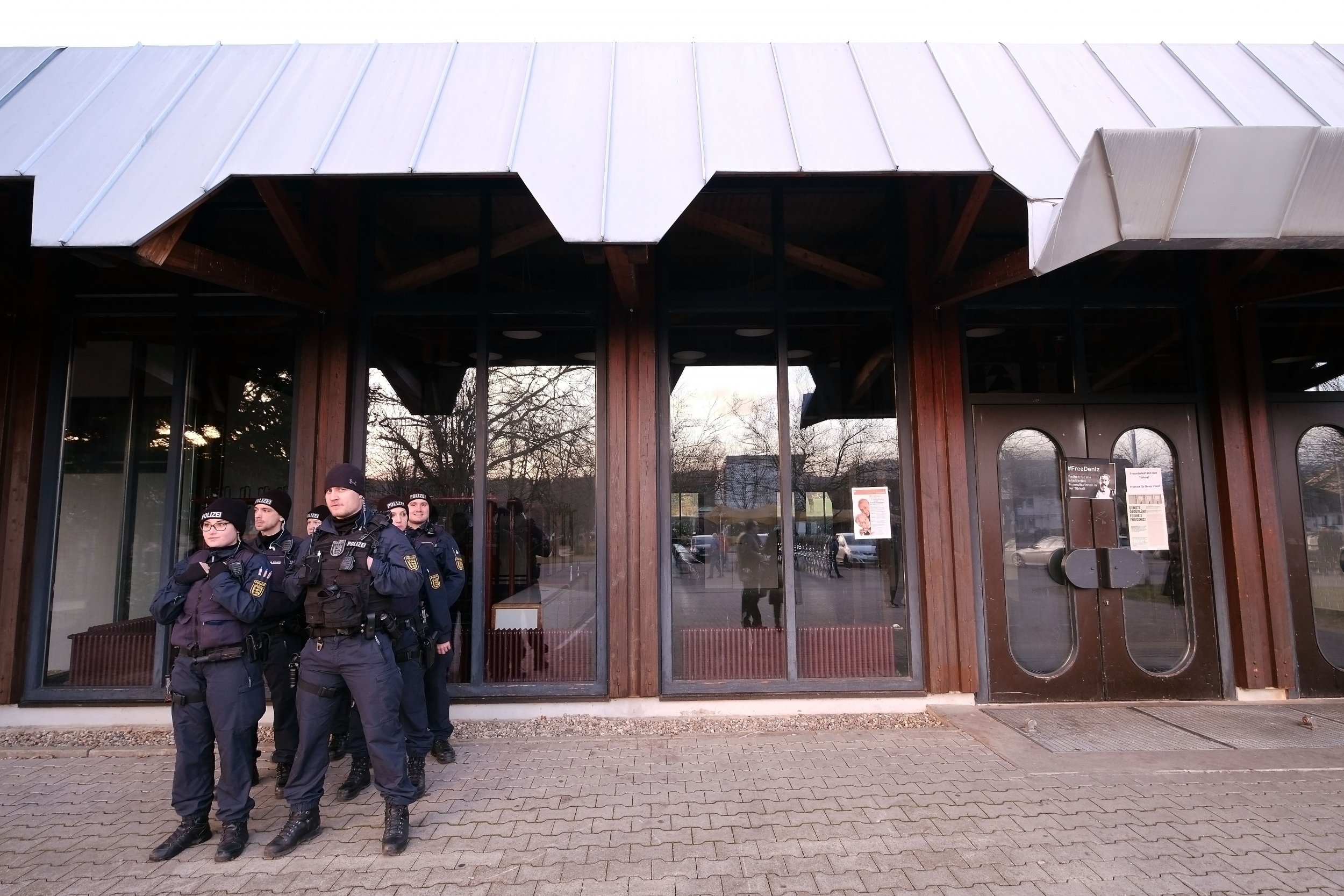 A German town which canceled a Turkish government minister's speech has received a bomb threat.
The city hall in Gaggenau, southeastern Germany, was evacuated Friday morning after receiving a phone call about a bomb on the premises. "We don't know how seriously we should take this threat," Gaggenau Mayor Michael Pfeiffer told German television station n-tv, according to Deutsche Welle.
It is not yet clear whether police searching the town hall have found any credible signs of a bomb. The search is due to take several hours.
The threat is reportedly linked to Gaggenau authorities' decision to call off a speech due to be given by Turkish Justice Minister Bekir Bozdag on Thursday.
Bozdag was to address Turkish expatriates in support of constitutional reforms proposed in Turkey—which would give more power to Turkish President Recep Tayyip Erdogan—but local authorities withdrew permission for the talk, stating that the venue was not big enough, the BBC reported.
The German city of Cologne has also blocked an event where Turkish Economy Minister Nihat Zeybecki was due to speak Sunday over security concerns, Reuters reported.
Germany has an expatriate population of around 1.5 million Turkish citizens.
The Turkish foreign ministry has summoned the German ambassador in Ankara to protest against the canceled events.
"German officials say that when Turkish ministers come to Germany they must speak with German ministers. With such pressure we will not speak with you," Turkish Foreign Minister Mevlut Cavusoglu told reporters in Ankara on Friday, according to Reuters. "If you want to maintain relations with us, you have to learn how to behave. That is our message to Germany."
The diplomatic spat comes after Turkey arrested a German-Turkish reporter, Deniz Yucel of Die Welt, last week. Turkish authorities accused Yucel of producing terrorist propaganda, but German Chancellor Angela Merkel condemned the decision as "disappointing," according to the BBC.
Turkey is due to hold a constitutional referendum in April on 18 proposed amendments, which would include the creation of an executive presidency—where power is concentrated in Erdogan's hands—and the abolition of the role of prime minister.