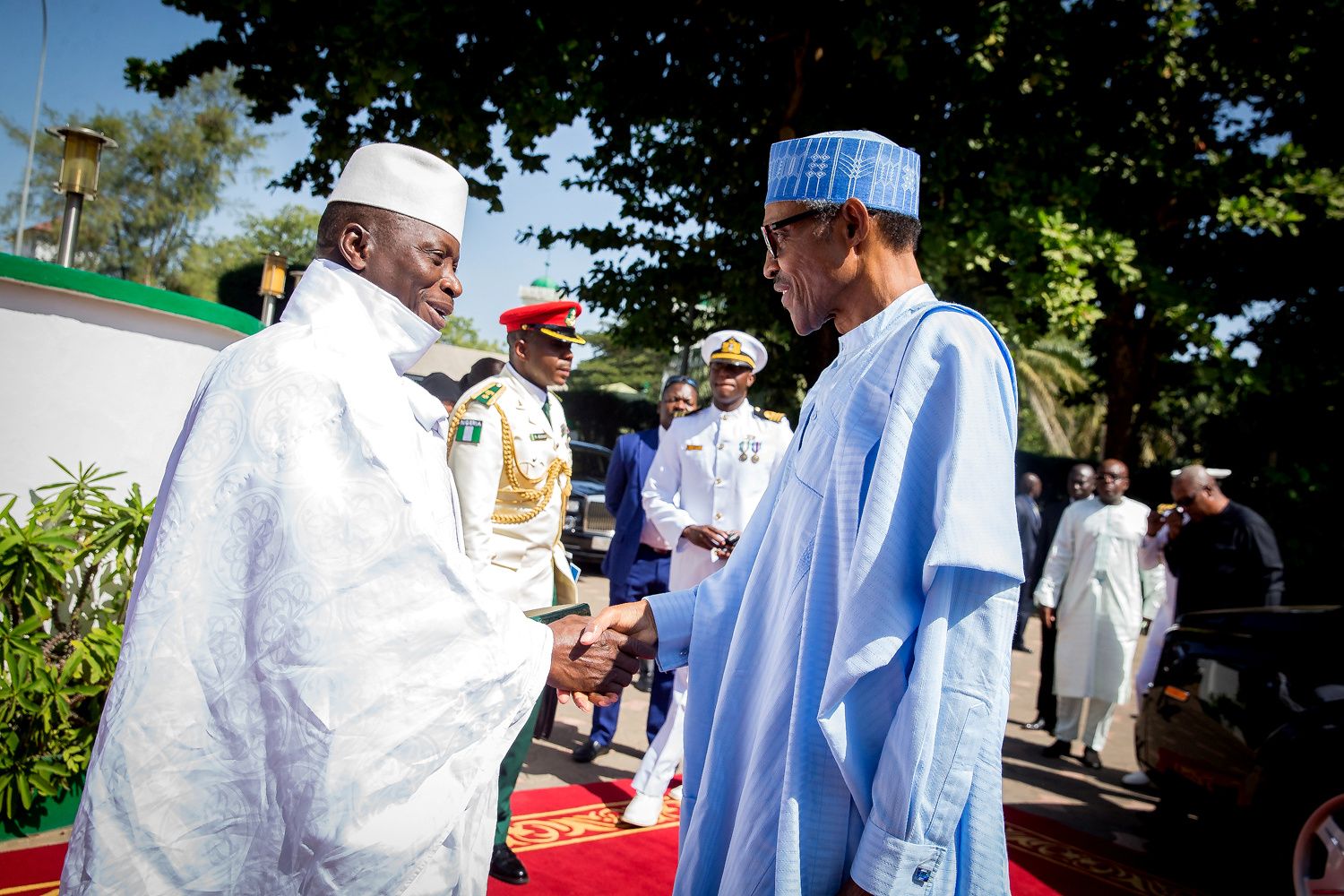 Gambian President Yahya Jammeh has said he is "ready to die" in regard of his intention to remain in office, setting himself on a war footing with West African leaders who have called upon him to step down.
Jammeh lost the presidential election in the small West African country on December 1 to property developer Adama Barrow. But after initially accepting the result, he later said the vote had been marred by irregularities.
A delegation of West African presidents —led by Liberian President Ellen Johnson Sirleaf, the current head of regional body Economic Community of West African States (ECOWAS)—visited Gambia on December 13 to try and convince Jammeh to step down. Following a meeting in Nigeria on Saturday, ECOWAS said that it would guarantee the safety of President-elect Barrow and called upon Jammeh to "refrain from any action likely to compromise the transition."
But in a televised meeting with the African Bar Association on Tuesday, Jammeh hardened his stance. "I am not a coward. My right cannot be intimidated and violated. This is my position. Nobody can deprive me of that victory except the Almighty Allah," said Jammeh, according to Reuters.
Barrow initially had a 9 percent margin of victory, but the electoral commission later revised the results after an error in adding ballots from one area was discovered. The error affected all candidates, including Jammeh; once the results were corrected, Barrow's lead was cut to 4 percent.
Jammeh said on Tuesday that the opposition would not have accepted the result if it had been him in the lead before appearing to accuse Western powers of having an agenda in backing the opposition. "I stand to die for what I believe in, that because you are white or whatever color doesn't mean that I should worship you. Those days are gone when we were their slaves, and we were their colonies, they were the colonial masters. Today the only master is the Almighty Allah," said Jammeh. Various international organizations and Western countries, including the United Nations and United States, have called on Jammeh to concede.
Jammeh's party has filed an appeal against the election result at Gambia's Supreme Court, which has not sat in more than a year. In an interview with Newsweek, Barrow said that he did not intend to prosecute Jammeh and that the outgoing president—who has ruled Gambia since a military coup in 1994—would be welcome to stay in Gambia after giving up power. Barrow is due to be inaugurated on January 19.
The president of ECOWAS, Marcel de Souza, has already mooted the possibility of a regional military intervention in Gambia if required. De Souza told Radio France Internationale that such action was conceivable if Jammeh refused to step aside.
Jammeh's 22-year rule has been littered with accusations of human rights abuses. Human Rights Watch said that "forced disappearances, arbitrary detention, torture and other human rights violations" have been common under the former army officer. Jammeh has also pulled Gambia out of several international institutions, including the Commonwealth and has begun the process of withdrawing Gambia from the International Criminal Court. Barrow has pledged to reverse these decisions.