'Game of Thrones': The Story Behind Euron Greyjoy's New Rock-Star Look and Attitude, and His Famous Real-Life Inspiration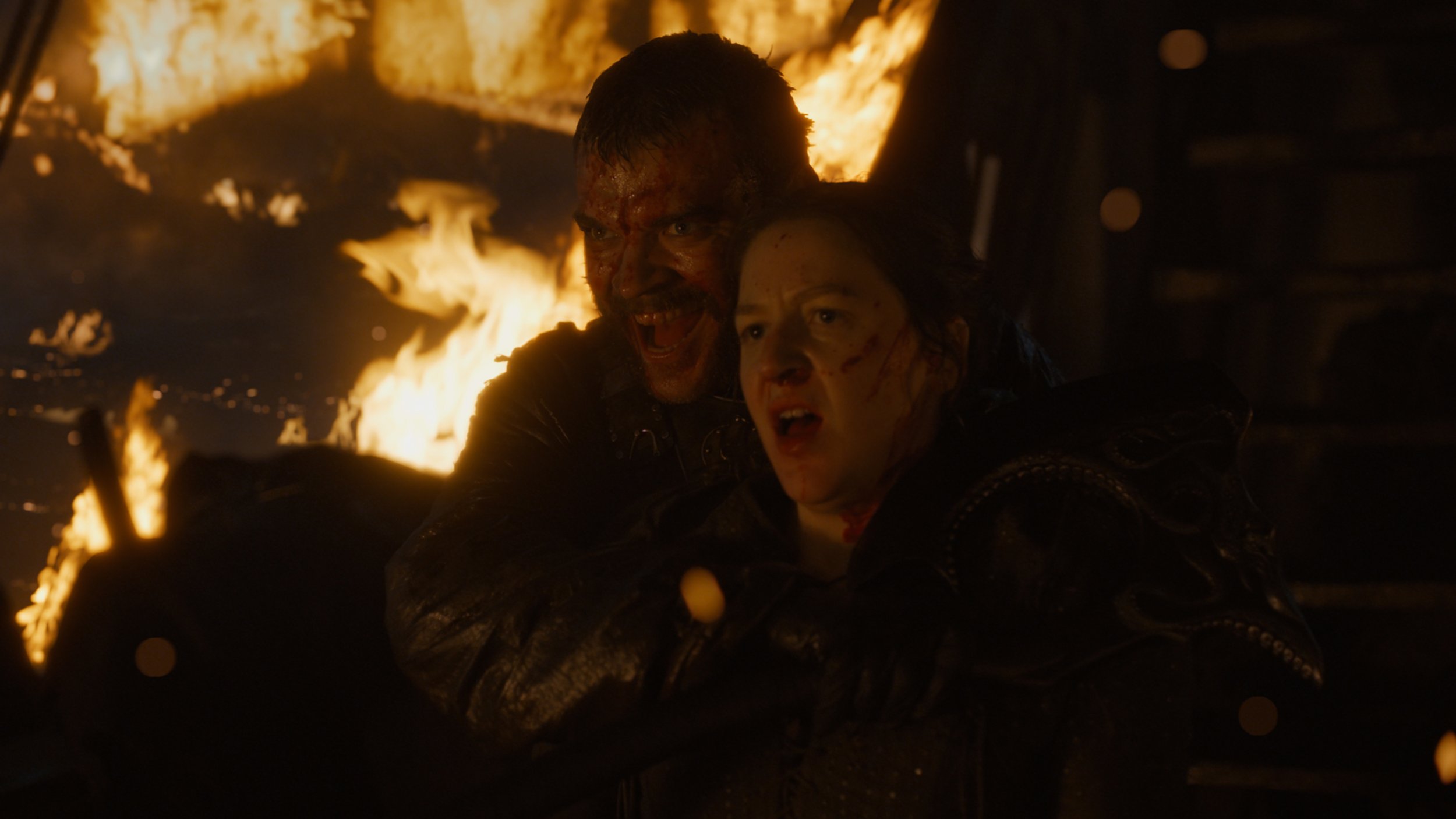 OK, Game of Thrones fans, we need to have a discussion about Euron Greyjoy.
We're two episodes into the new season of the Emmy award-winning fantasy series, and Pilou Asbæk's brother-killing, nephew-and-niece-haunting villain has been one of the most delightful parts of Season 7 so far.
Prior to GoT 's return, we were teased that Euron would be different from when we last saw him in Season 6. First, he has had a makeover as a washed-up eighties punk-rock star. He's also a little more playful in his villainy than he was last season—for example, telling Yara Greyjoy (Gemma Whelan), "Give your uncle a kiss," with menacingly dark humor in Sunday's "Stormborn."
Euron is emerging as Season 7's scene-stealer and an antagonist we can all get behind. (Someone had to fill Ramsay Bolton's shoes, right?) But what inspired the king of the Iron Islands' newfound personality?
"Pilou Asbæk is such a fantastic actor. He brought so much [of that] to the role," GoT director Jeremy Podeswa, who helmed the Season 7 premiere, "Dragonstone," tells Newsweek.
Yes, Asbæk himself is the driving force behind the new-look Euron. Though the Danish actor is fairly new to U.S. viewers, he has some expertise in creating iconic characters. In his homeland, he was acclaimed for playing political spin doctor Kasper Juul in the hit series Borgen.
Related: Things you missed in the latest Game of Thrones episode, "Stormborn"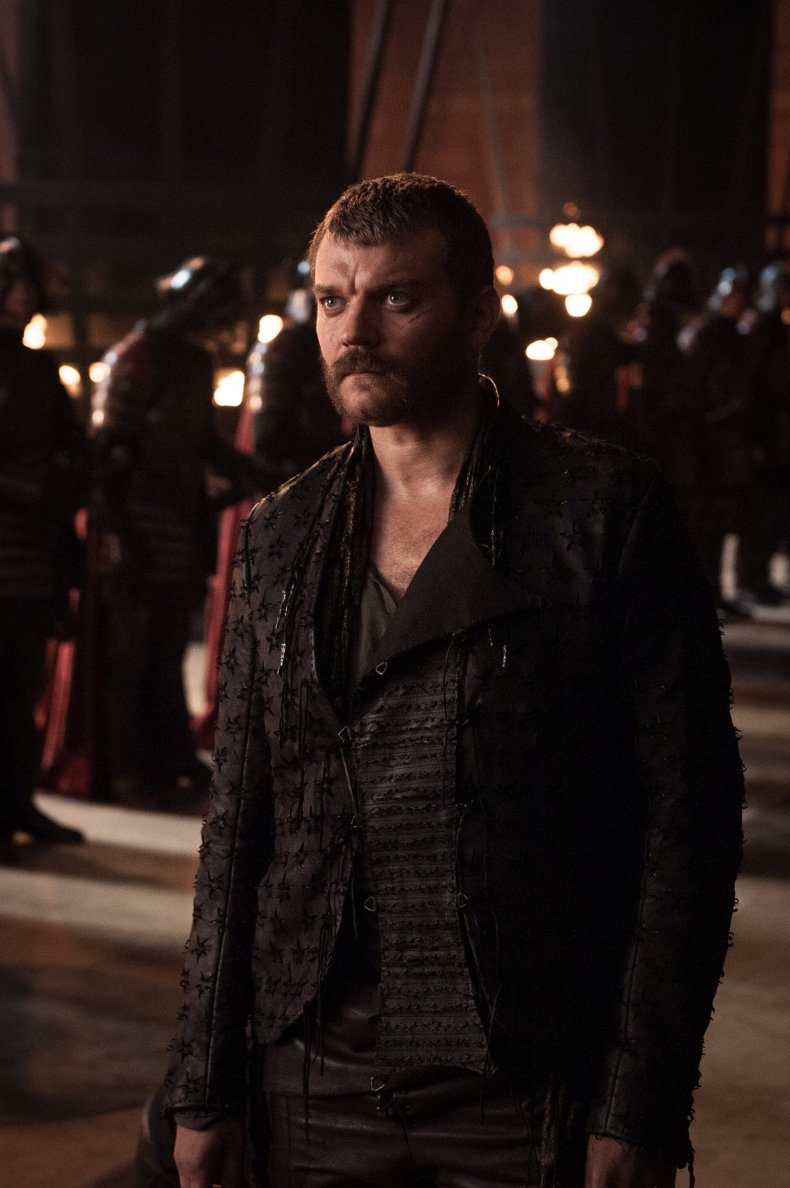 "He had this idea, in the costuming and everything, that [Euron] is a bit of a Keith Richards kind of character. Not a rock star exactly, but he has this kind of insouciance," says Podeswa.
"It's something everybody was on board with. Michele Clapton, the costume designer, was on board with it. Dan [Weiss] and David [Benioff, executive producers] were on board with it. Everybody really loved his take on it."
In "Dragonstone," Euron waltzed into King's Landing and let Queen Cersei (Lena Headey) know in no uncertain terms that he wanted to marry her. He even chastised Cersei's brother-lover Jaime Lannister (Nikolaj Coster-Waldau) in the process. It was one of the highlights of the premiere episode.
"We've seen so many scenes in the throne room where people are intimidated by the architecture, the throne, the people in the room. [Euron] is intimidated by nothing," Podeswa says. "He treats that space like it's somebody's living room. And he treats Cersei like some woman he's trying to hit on. A lot of that is the writing, but a lot of it is also Pilou, who brings his own humor and his own rock-star attitude to it."
Game of Thrones airs Sundays at 9 p.m. on HBO.
For more Game of Thrones coverage on Newsweek, click here.