'Game of Thrones:' A Guide to Season 7 Celebrity Cameos, Including Ed Sheeran
The wait for Game of Thrones season 7 is nearly over and soon Cersei, Daenerys and Jon Snow will be back on our screens for the Emmy award-winning fantasy drama's penultimate season. But this season, executive producers David Benioff and D.B. Weiss also are bringing in some other famous faces.
Season 7 will feature some of Thrones' biggest celebrity cameos yet, in keeping with the spirit of the show, which has previously welcomed fans such as Snow Patrol's Gary Lightbody and Coldplay drummer Will Champion, and even caused controversy with a bust of George W. Bush's severed head on a pike.
Related: A breakdown of the new "Game of Thrones" Season 7 trailer
These cameos tend to be bit parts in the background of scenes—like Champion playing a musician at the infamous Red Wedding in Season 3—so you might miss them. But Newsweek has handily rounded up a comprehensive list of the big names to watch out for in the new season: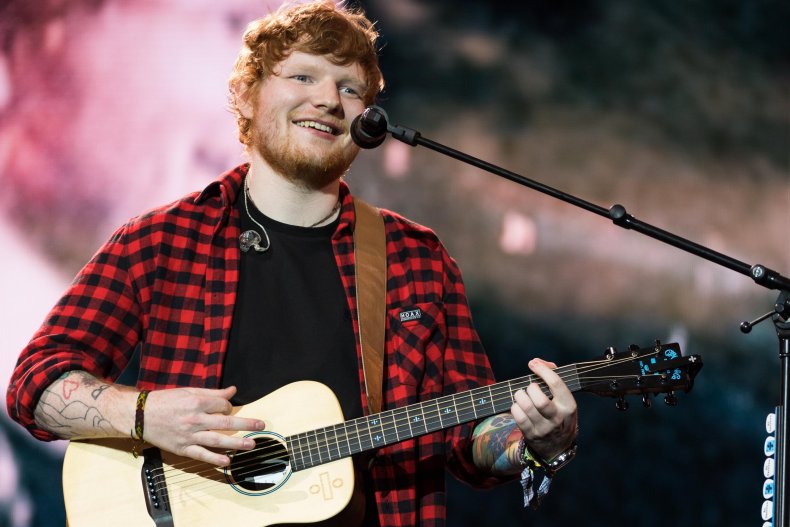 Ed Sheeran
Ed Sheeran's had a pretty good year: his song, "Shape of You," was one of the hottest tracks of the early part of 2017 and his third studio album, ÷, was a No.1 hit in both the U.S. and U.K. A cameo on Game of Thrones may just upgrade his pretty good year to a pretty great year.
Benioff and Weiss confirmed in March that Sheeran will be appearing in Season 7. The reason? Because Arya Stark actor Maisie Williams is a huge fan of the British crooner and they wanted to surprise her.
Sheeran revealed in May that he will share the screen with Williams in his brief appearance on Thrones. "I sing a song and then [Arya] goes, 'Oh, that's a nice song,' and I go, 'It's a new one,'" the singer said.
Emilia Clarke, if you're reading this—now is the time to pressure Benioff and Weiss into a Beyoncé cameo in Season 8.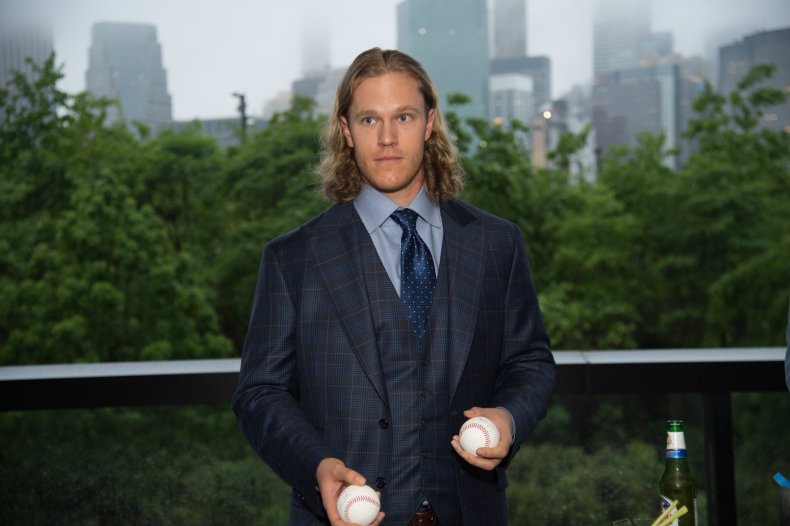 Noah Syndergaard
New York Mets pitcher Noah Syndergaard confirmed to the official Major League Baseball website in March that he filmed a cameo for the new season last year.
The baseball player said he filmed scenes in Spain in November, adding: "They just know that I'm a fan and they invited me to do that. I couldn't say no."
Syndergaard told Sports Illustrated in April that he will play a Lannister in the show, which seems like an apropos piece of casting—the sports star is a six-foot-six, blond-haired Hercules who can certainly pass as kin of Cersei and Jaime Lannister.
Other than that nugget of information, the pitcher swatted away other probing questions about his character. But he did tease that his character either dies, kills someone, or even both.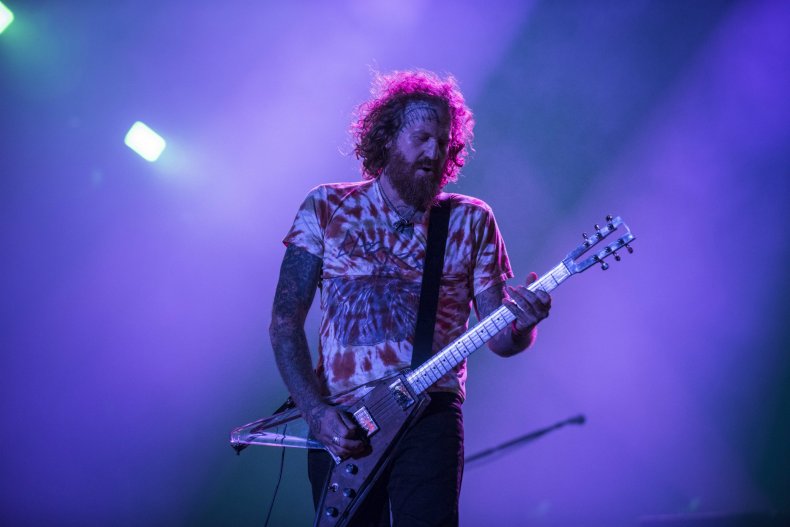 Brent Hinds
Most Game of Thrones fans would probably make a fiery sacrifice to the Lord of Light for just one cameo, but rock star Brent Hinds can now boast about booking two appearances.
The vocalist/guitarist for metal band Mastodon first appeared in the HBO smash hit with his bandmates Brann Dailor and Bill Kelliher in the Season 5 episode "Hardhome." The group played wildlings that later became wights—the creepy back-from-the-dead zombies that everyone in Westeros is afraid of.
This time, Hinds is going solo. He filmed his scene as a wight after suffering an unfortunate leg injury in November. His broken leg ended up contributing to his performance.
"I had my broken leg and they were like, 'You're doing the best zombie walk—we want you to come right toward the camera. I want you to drag this axe behind you,'" he said on podcast The Jasta Show.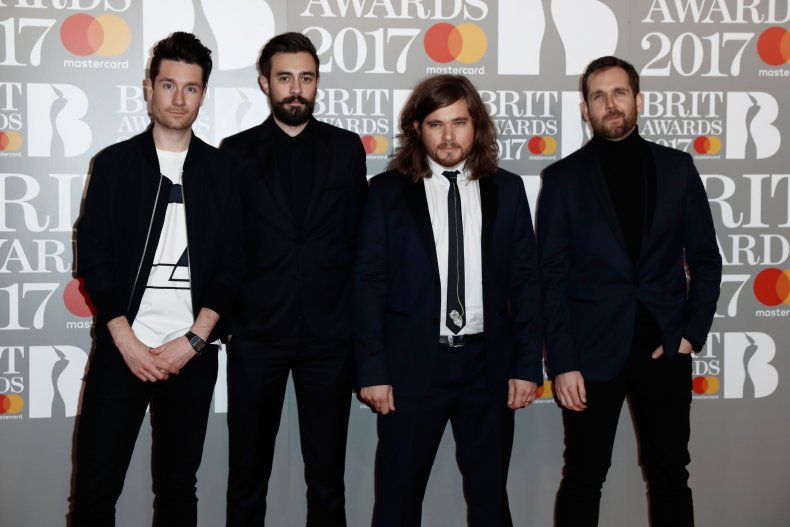 Bastille
British indie-pop group Bastille have previously featured Sansa Stark actor Sophie Turner in their music video for "Oblivion," so they have some history with Thrones.
In January, fansite Watchers on the Wall reported the group were seen on set in Belfast, Northern Ireland, shooting a cameo as wildlings for a big sequence that will air at the end of the season.
In February, Dan Smith and company denied the rumor to NME but did confirm they were on set, although purely for "a studio tour" of the set. Could this be another case of that classic Thrones misdirection, like when we were told Jon Snow was dead for an entire year?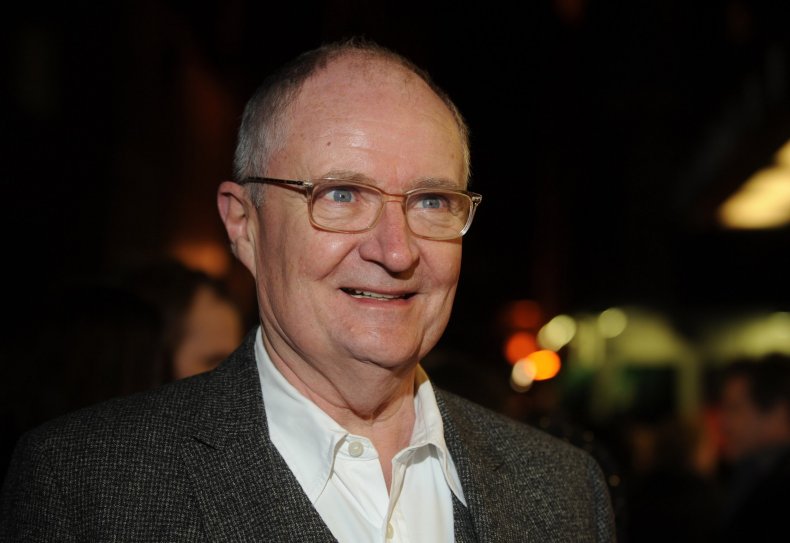 Jim Broadbent
Veteran actor Jim Broadbent (Harry Potter's Professor Slughorn) isn't so much making a cameo on Game of Thrones this season as he is firmly plunging himself into the fabric of Westeros.
Broadbent will appear in five out of the seven new episodes set to air in July.
"I'm a maester, an archmaester. I'm an old professor character," he told ScreenCrush in March.
That maester role is presumably the archmaester Samwell Tarly (John Bradley) was traveling to meet in Season 6.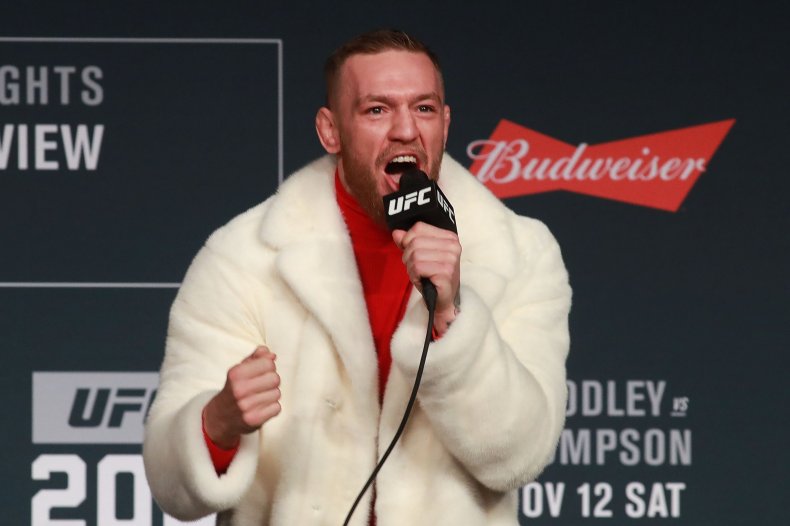 Conor McGregor
Before he faces Floyd Mayweather in the biggest fight in all of combat sports on August 26, is Conor McGregor putting up his fists in Game of Thrones? This one is up in the air.
The UFC lightweight champion was first linked to the HBO series in December when Watchers on the Wall reported McGregor would play a pirate on one of Euron Greyjoy's ships. UFC president Dana White then appeared to confirm his star fighter's appearance, telling Fox Sports Live: "I knew that a few months ago…that they were interested in putting him in the show. I'm glad he did it. I'm glad he did it, it'll be great."
But in January, McGregor himself denied a cameo. He revealed Thrones producers visited him backstage at a UFC fight, but he was not interested.
"I'm banged up, my shin's in a heap, I've been kicking this knee's straight for 25 minutes, my leg's in bits, and he's trying to offer me a Game of Thrones role," he recalled. "And I'm saying, 'Listen, come at me with shit I want to hear, I'm not trying to be in show business, I'm trying to be in the fight business. Come at me with a real number to fight again.'
"So that was the only time I ever heard the [words] Games of Thrones. And it went everywhere like months later. So I don't know where that came from. But I've never been in contact with nobody from Game of Thrones and now I'm starring in Game of fucking Thrones."
That sounds like a pretty definitive denial, right? Well, I point you again to the "Jon Snow is dead" saga.
Game of Thrones season 7 premieres July 16 on HBO.