'Game of Thrones': How You Can Watch Season 6 For Free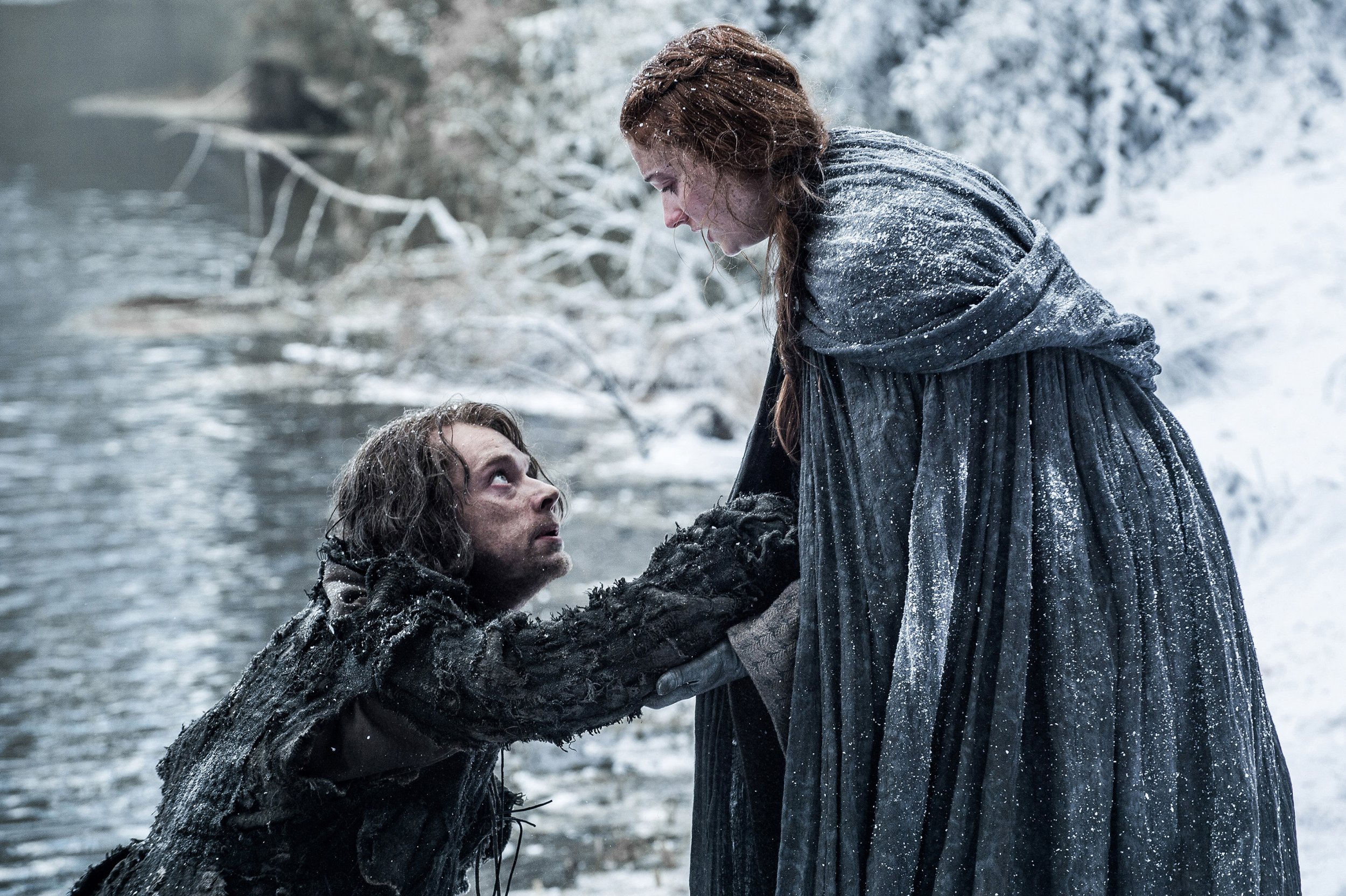 Do you hear that? Winter is coming. Game of Thrones' sixth season is just days away.
It's been a long wait to find out what happens next after Jon Snow was mercilessly stabbed to death and left to bleed out. In fact, it's been 315 days—but who's counting?
The Season 6 premiere on Sunday, April 24, is titled "The Red Woman," which is seemingly a reference to Carice van Houten's frankly terrifying red priestess Melisandre. An early HBO preview teases that Jon Snow is dead, Cersei Lannister sees her daughter, the now dead Myrcella, again and Daenerys Targaryen meets a "strong man."
So just how can you watch the season opener?
If you live in the U.S.
If you're an American and a HBO subscriber, hurrah. Game of Thrones will air on Sunday, April 24 at 9 p.m., so plan your snacks accordingly. Of course, if you happen to be out or working, existing subscribers can catch up at their leisure on HBO GO. There's also the HBO GO app that you can download to an array of devices, so you could watch on the train on your tablet, if you so wish.
Don't have an HBO subscription?
So you're a millennial and traditional television just isn't your thing? That's okay, HBO understands. HBO NOW is the premium cable network's rival offering to Netflix and company, offering viewers the opportunity to watch HBO's best offerings without having to commit to a TV package.
The service offers new HBO broadcasts as they air, so new episodes of Game of Thrones will be available on HBO NOW at the same time as it is broadcast on TV and will be able to stream at your leisure thereafter.
Furthermore, HBO NOW allows you to stream all of the previous five seasons in case you've yet to catch up or just want to relive the political mind games of Westeros all over again.
HBO NOW costs a rather steep $14.99 a month but gives you unlimited access to streaming without a contract commitment, meaning you could cancel after just one month.
The service operates as an app that is available on platforms such as an iPad or Amazon Fire Stick.
Be wary, though, it is only open to U.S. viewers.
What about this "you can watch for free" business?
If you're a new subscriber to HBO NOW, your first month is completely free. Like most streaming service trials, you can sample HBO NOW in a 30-day trial, but you must remember to cancel before then if you don't want to be charged.
A month's free trial will mean you get to see approximately four of the 10 new Game of Thrones episodes at no cost if you sign up on the day of the premiere or as close to it as possible.
If you're in the U.K.
To watch Game of Thrones Season 6 in the U.K., you need to be signed up to Sky's entertainment package, which includes Sky Atlantic. The premiere episode will air simultaneously with the U.S. broadcast, in the small hours of Monday, April 25, at 2 a.m.
If the prospect of staying up that late on a work night is too eye-watering, never fear. The episode will broadcast again in primetime on April 25 at 9 p.m.
Don't have Sky Atlantic?
If you're not a Sky subscriber, your best bet to watch Game of Thrones Season 6 is NOW TV, Sky's pay-as-you-go internet streaming service.
NOW TV is either available as a box of its own, or you can download the app to your PlayStation 4, smart TV, Chromecast and more.
To watch Game of Thrones with NOW TV, you'll need the entertainment pass, which costs £6.99 per month. There's no commitment or contract, so you can cancel after one month if you wish.
The entertainment pass grants you access to watch 13 premium channels live over the internet—including Sky Atlantic. That means you'll be able to watch the show along with the rest of the nation at 2 a.m. or 9 p.m. on Monday, April 25.
Or you can just wait for it to appear on demand and stream the episode at your will.
By the way, all five of the previous seasons are available on demand, ready to be binge-watched.
Can I watch it for free in the U.K.?
NOW TV isn't quite as generous as HBO NOW's month-long trial, unfortunately. You can sign up for a free 14-day trial, but remember to cancel before the end of the trial if you don't want your credit/debit card to be charged.
If you time your registration to or around Monday, April 25, you could possibly get to see two episodes of Season 6 for free.
Most importantly: how to avoid spoilers
As much as we all wish Drogon would smite anyone that dare spoil Game of Thrones for us, it's highly likely you'll have to dodge Twitter, Facebook and everything else to avoid spoilers after the season premiere airs.
If you're watching on a delay, GameOfSpoils is a nifty Google Chrome extension that blocks spoilers posted on social media, so you can browse in peace.
Happy viewing.