'Game of Thrones' Season 6 Premiere Details Revealed: 'Jon Snow is Dead', Says HBO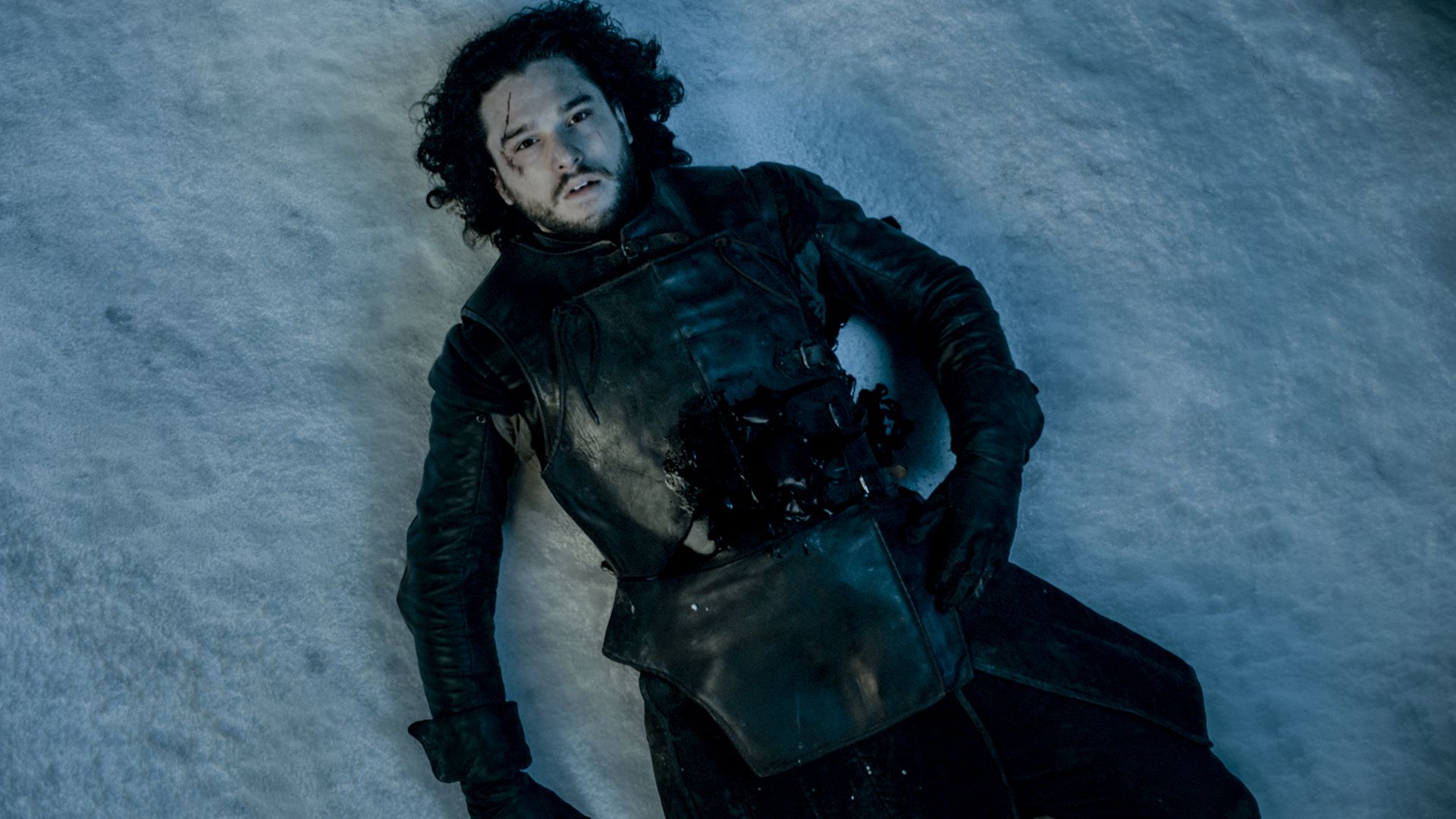 Is this emphatic proof that Jon Snow is really dead? HBO has released the first details about the Game of Thrones Season 6 premiere, airing on April 24, and appear to resolutely declare that no, Kit Harington's beloved hero won't be resurrected.
The episode will be titled "The Red Woman," apparently in reference to Melisandre, the red priestess played by Carice van Houten.
In a rather cryptic logline for the episode, HBO teases: "Jon Snow is dead. Daenerys meets a strong man. Cersei sees her daughter again."
Delving deeper into each of those arcs, it seems we'll pick up right where we left off at the end of Season 5—which saw Jon Snow bleeding out into the snow after being betrayed by his Night's Watch brethren.
Harington himself has countlessly insisted his character is very much dead and he only returned to the show's set to film new scenes as a corpse. "I won't tell you how many episodes I'm lying dead but it's enough that I was out there for quite a while. It's going to be so satisfying when you see it and you realize that I was telling the truth the whole time," he told U.K. talk show The Jonathan Ross Show last week.
The title of the episode is rather interesting, too, as one of the more prevalent fan theories about Jon Snow's death says that he may be resurrected by Melisandre. But the woman behind the wiccan character, Carice van Houten, appeared to dismiss those rumors in March.
From the first trailer for Season 6, we know that Melisandre will share scenes with Jon Snow's dead body, so could all this denial simply be a cover to keep the mystery alive?
Elsewhere, Daenerys' plot in the episode, meeting a "strong man," follows her falling in with a large Dothraki clan in the Season 5 finale. Could this be their leader?
As for Cersei, it looks like there'll be even more turmoil ahead as she is reunited with her beloved daughter Myrcella—or rather her dead body, which was last seen being transported back to King's Landing after she was poisoned by the Sand Snakes in Dorne.
Game of Thrones Season 6 premieres on April 24 in the U.S. and April 25 in the U.K.