'Game of Thrones': Melisandre Actor on THAT Jon Snow Resurrection Theory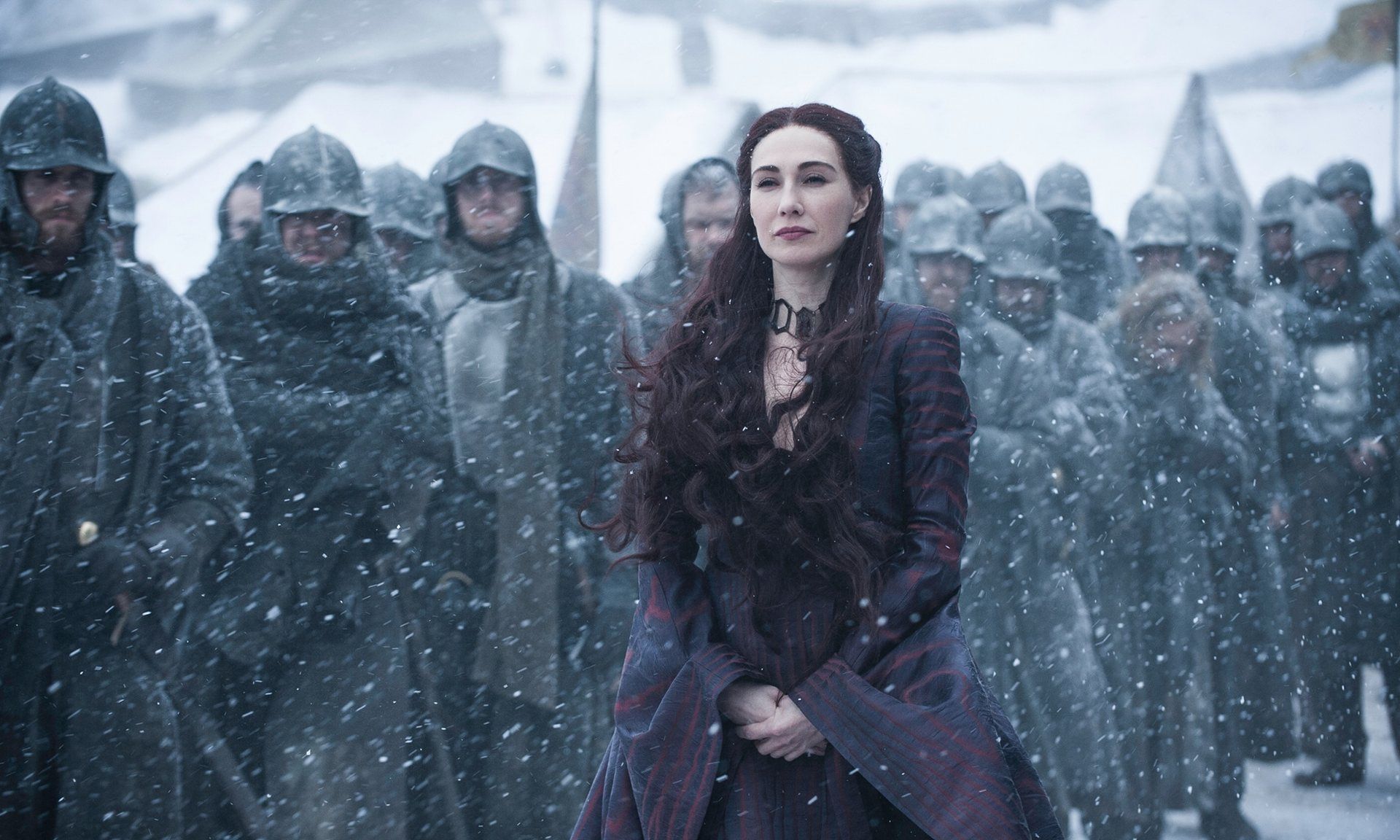 Game of Thrones fans have been clinging on to hope that somehow, some way, beloved Jon Snow will be revived in Season 6. (For those who have been living under a rock for the past year—he's dead. We think.)
One of the more popular theories floating around the Internet, after the trailer for the new season was released earlier in March, is the idea that sorceress Melisandre could be key in bringing Snow back from the dead.
In the clip, Melisandre, played by Carice van Houten, shares scenes with Snow's corpse—some of Kit Harington's finest work, by the way—and her long-time rival Davos Seaworth (Liam Cunningham), giving the impression there may be some necromancy afoot.
But van Houten herself has seemingly dismissed that idea in an interview with Empire magazine.
"I'm afraid I'm gonna disappoint a lot of people," she said.
"Why so much pressure on my character? I mean, I understand that [Snow is] the good we want in this crazy world. And me and my mother and my sister want him to come back very desperately. But Melisandre has never brought anyone back to life. Why does it have to be me?"
Hmm. Let's chew on that for a minute. On the one hand, van Houten has just poured water on the tiny bit of hope Jon Snow fans have for a resurrection. Sob . But then, we'd hardly expect her to give away massive plot spoilers—not if she values her job, anyway.
In more Season 6 news, we now know there'll be a "weird" development in Cersei and Jaime Lannister's incestuous relationship, as if it could possibly get more uncomfortable to watch, and that this season proved to be the most taxing yet on the show's producers.