'Game of Thrones' Season 6 Was 'Hardest' Yet to Make, Say Producers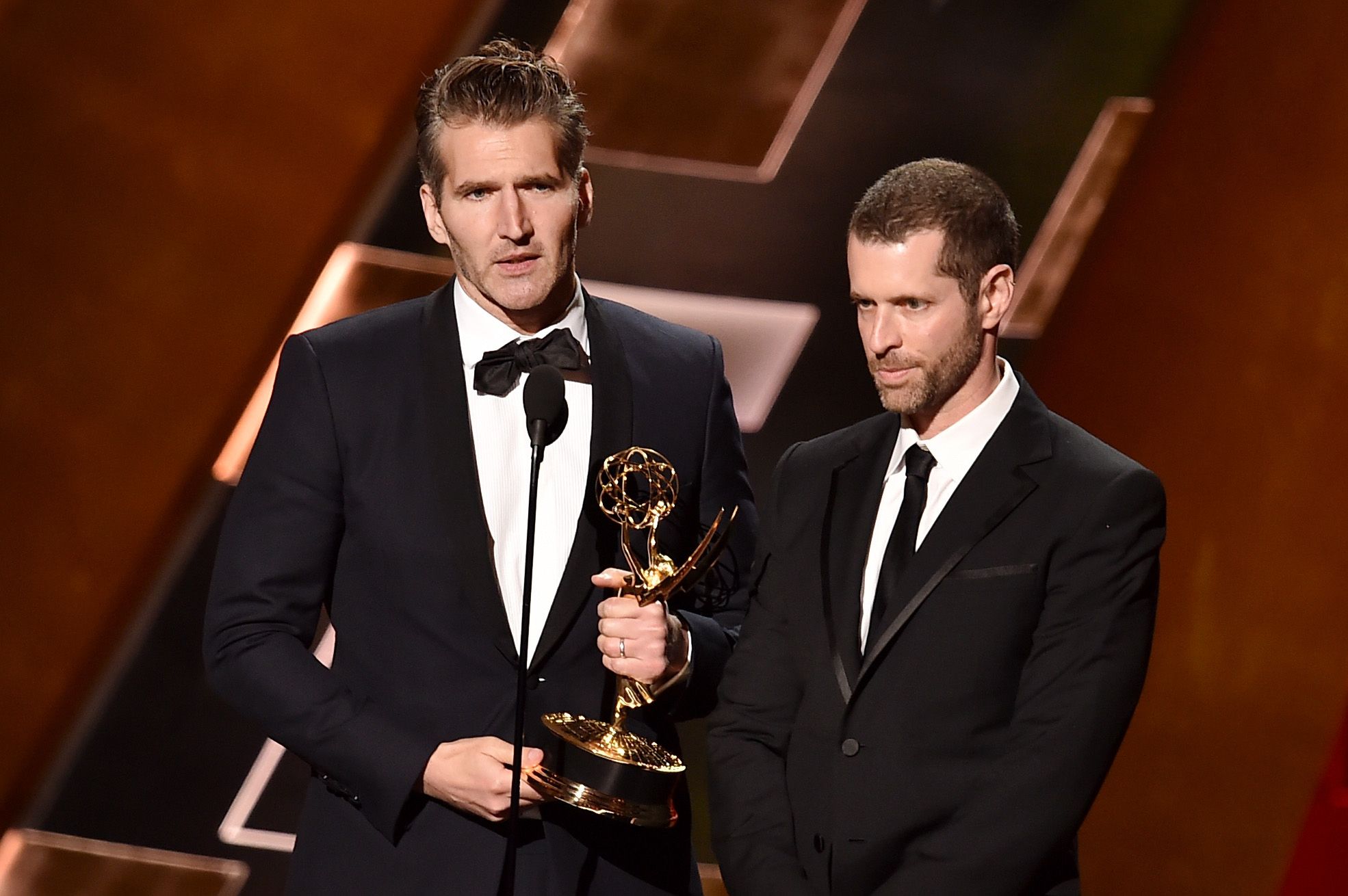 In case you're not already suitably hyped for the Season 6 premiere of Game of Thrones in just one month, allow the show's co-executive producers David Benioff and D.B. Weiss to whet your appetites a little more.
In a new interview with Entertainment Weekly, the pair have insisted all 10 episodes this year will have fans on the edge of their seats. Usually there are one or two key episodes that define a season—the battle of Blackwater in Season 2 and Season 3's Red Wedding, for example—but Season 6 is the "best one" yet with plenty of watercooler moments sprinkled throughout each episode.
Teased Benioff, "This is not us trying to hype it. Usually there's an episode or two we're kind of nervous about, that didn't turn out as well as we hoped. This season there is not a weak episode."
Perhaps the only people in the world to have already seen all 10 episodes, Benioff said he and Weiss feel they have delivered "our strongest season."
"We're always reluctant to say it's 'the best season yet' because so much of that is in the eyes of the beholder," said Benioff. "And [Weiss] and I are so close to it that it's impossible to be unbiased. But that's my sense—watching them all together now, this is the best one we've done. It's also the one I'm proudest of, because it was the hardest."
The phrase "best season yet" is often thrown around by showrunners—and it's usually just hyperbole. But with the stakes so high on Game of Thrones this year, as viewers finally discover Jon Snow's fate, we're inclined to believe Benioff.
Perhaps a sign of just how seminal Season 6 will be is news that HBO won't allow any press previews this year. In the past, the cable network has offered up up episodes in advance to critics but there appears to be a total lockdown on potential spoilers for the new season.
Game of Thrones Season 6 launches on April 24 on HBO in the U.S. and April 25 on Sky Atlantic in the U.K.