'Game of Thrones': Jaime Lannister Could Turn Against Queen Cersei Very Soon—'He's at Breaking Point,' Teases Actor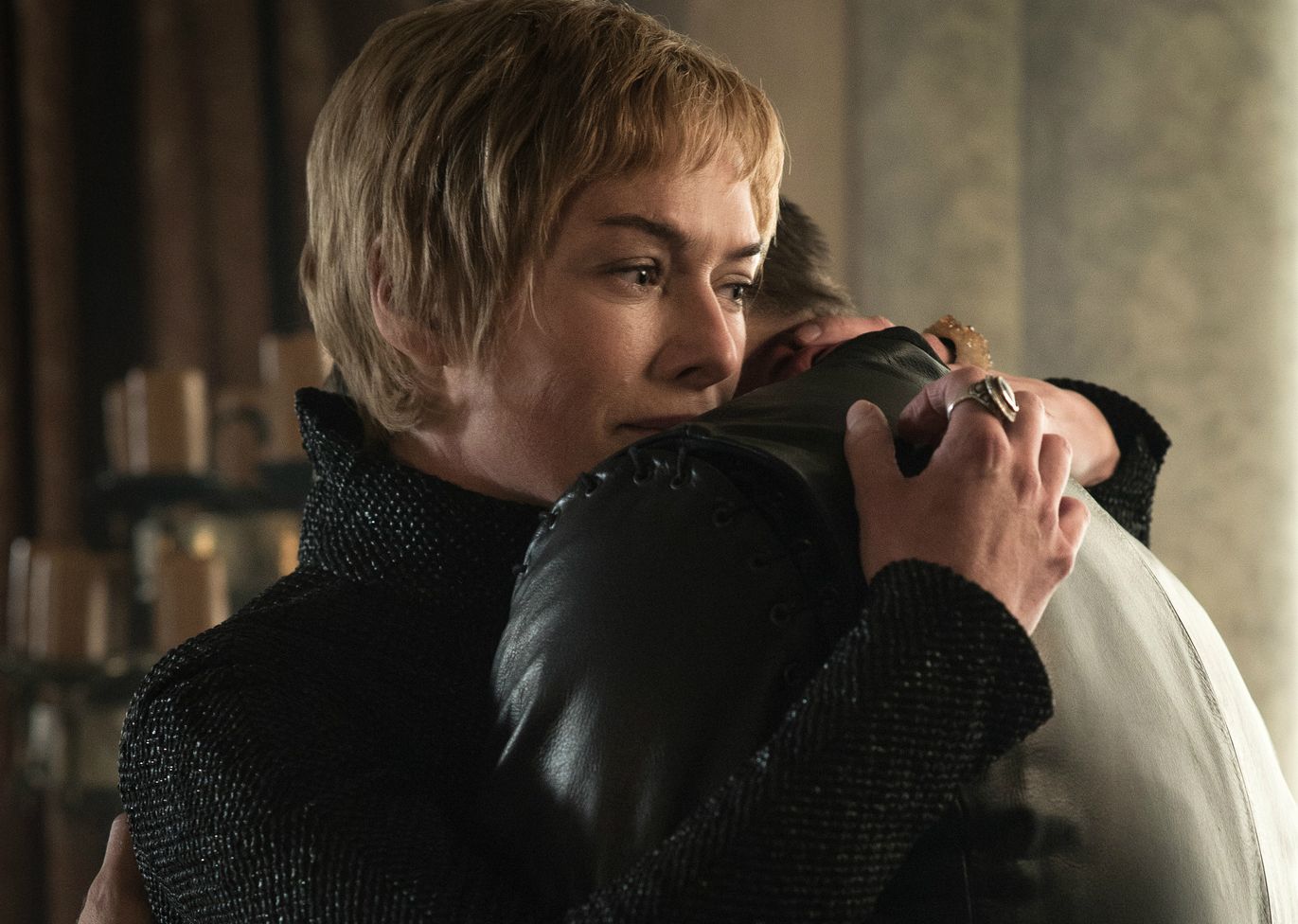 Game of Thrones' big, incestuous romance between Queen Cersei (Lena Headey) and Jaime Lannister (Nikolaj Coster-Waldau) is not built to last. That is according to Bronn actor Jerome Flynn.
Though theirs is an unconventional relationship, to say the least, there has been fraught tension between the siblings in Season 7, as Jaime has becoming increasingly uneasy with Cersei's lust for power at all costs.
Jaime, meanwhile, began the series as the deplorable knight that pushed Bran Stark out of a window. Through interactions with characters like Brienne of Tarth, Bronn and Tyrion Lannister, he has evolved into a more compassionate character. But Jaime's love for Cersei is the one thing that keeps him from attaining true redemption.
In last week's episode, "Eastwatch," Cersei, whose three children with Jaime have all died in the series, told her brother-lover that she is pregnant with a fourth child. But is she telling the truth?
Fans have long suspected that at some point in GoT, Jaime will turn on Cersei. And according to Flynn, who plays Jaime's right-hand man, viewers are not far off the mark.
Related: Spoilers for the next Game of Thrones, "Beyond the Wall"
"I don't think [they're] unbreakable, no. I think he's at breaking point. It feels like he's at breaking point," Flynn tells Newsweek.
"When everything starts to back up, and he has time to let in what's happened, and where Cersei's at, where her head's at, I think he knows [it's not right]. But I think the love is going to stay there, but I don't think he's going to be able to stand by her."
Bronn has spent a lot of time with the Lannister brothers, Jaime and Tyrion, over the course of the last seven seasons. But Flynn thinks that his bond with Tyrion (Peter Dinklage) is the truest bond of the two.
"I think the more solid bromance is Tyrion," says Flynn.
"In terms of Jaime, he's stacked all his eggs in Jaime's department, in terms of where he thinks he's going to get the big ticket," referring to Jaime promising to give Bronn a castle and a noble title. "There is a little bit of affection and a bit of a bond," he adds.
Game of Thrones airs Sundays at 9 p.m. on HBO.
For more Game of Thrones coverage on Newsweek, click here.