'Game of Thrones' Season 6, Episode 4: 'Book of the Stranger' Spoilers, Theories and More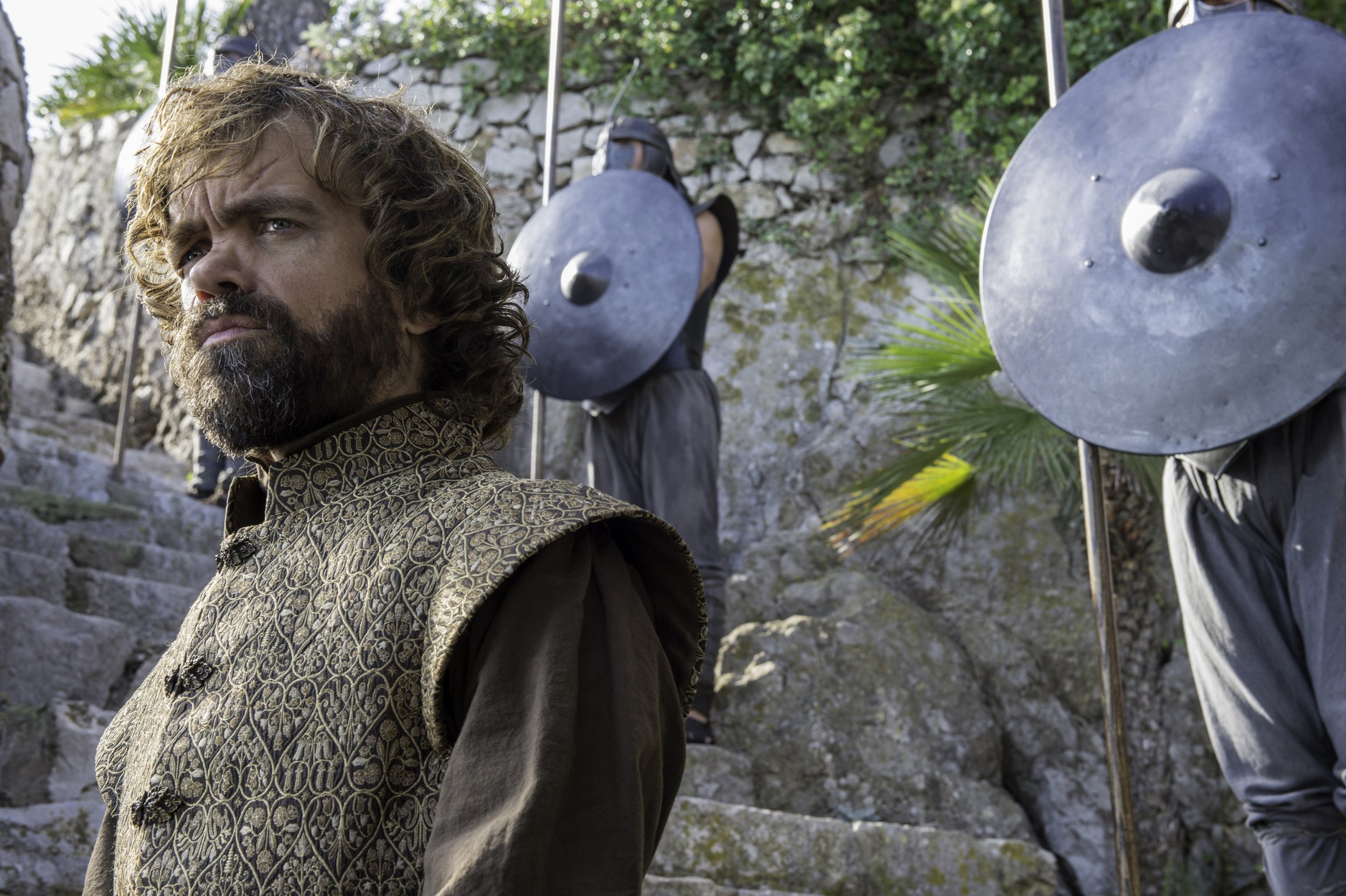 After Jon Snow came back to life and swiftly executed the mutinous Night's Watch members that plotted his death—RIP Ser Alliser and Olly—this week's Game of Thrones episode, titled "Book of the Stranger," will see some more returns in Westeros.
New pictures from Sunday's episode show that cunning Littlefinger, aka Petyr Baelish, is back on the show for the first time in season six, while Margaery Tyrell, last seen imprisoned in season five, will also make an appearance. We've seen in recent episodes that King Tommen is eager to have his queen freed, leading to tensions between the royal family and the Faith Militant, led by the High Sparrow.
In a synopsis for the "Book of the Stranger," HBO said: "Tyrion (Peter Dinklage) strikes a deal. Jorah (Iain Glen) and Daario (Michiel Huisman) undertake a difficult task. Jaime (Nikolaj Coster-Waldau) and Cersei (Lena Headey) try to improve their situation."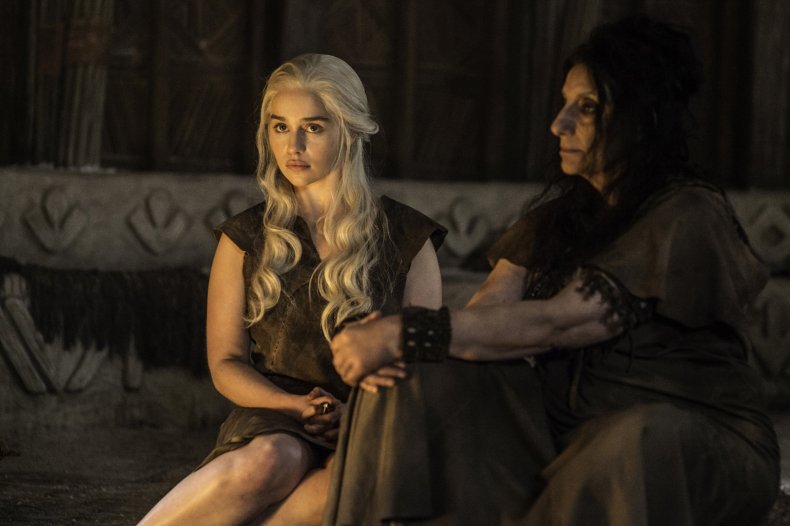 From the pictures we can discern that Ser Jorah and Daario Naharis are on a mission to try and rescue their queen, Daenerys Targaryen, who has been taken to a convent for Dothraki widows. She looks far from at ease in her new surroundings.
Meanwhile, on the Iron Islands, it's a Greyjoy reunion. Theon has finally found his way home following his stint as Ramsay Bolton's servant/pet/plaything. How will he explain to his sister Yara the extent of the horrors he experienced as Reek—including being castrated? As we saw in the third episode, Yara and Theon's father Balon Greyjoy was killed by his own brother, Euron, leaving the leadership of the great Greyjoy army up for grabs. Convenient timing for Theon to return.
Watch a teaser trailer for the episode below:
Most intriguing is the scene between Cersei Lannister and her sharp-tongued rival Olenna Tyrell over Margaery's future. It looks as if the High Sparrow is proposing the queen be forced to repent for her sins, as Cersei did last season, by walking through the city naked. "That cannot happen," says Olenna. "I agree," responds Cersei. Who'd have thought these two would ever be on the same page?
The clip also shows that Littlefinger's return is tied to Sansa Stark's escape from the clutches of psychopathic husband Ramsay Bolton at the end of season five. Of course, Littlefinger was the man who brought her to Winterfell and arranged her marriage to Bolton.
Actor Aiden Gillan has teased that Littlefinger will feel remorse for his matchmaking gone awry when he returns in episode four. "For me, this time out, there's a level of atonement in relation to Sansa and my misjudgment of Ramsay Bolton. A lot of what I'm up to is atonement and really trying to align myself the right people—though, I guess, I'm always doing that," he told Entertainment Weekly. "I left Sansa married to a psychopath. It's probably the one time we've seen Littlefinger slip up. He really didn't know about him. He should have."
Interestingly, there is no mention of Jon Snow or Bran Stark's story arcs in this episode, although we're willing to bet Snow will have a sizeable role in it nonetheless. Game of Thrones drew some criticism last week for teasing but not fully showing the Tower of Joy flashback from George R.R. Martin's A Song of Ice and Fire novels. Perhaps the conclusion of that scene—featuring a young Ned Stark—will air this week, unless it's being held back for later in the season.
If there's one thing that is all but guaranteed it's even more bloodshed. Already this season we've had a mass execution of Night's Watch members, a royal rebellion in Dorne and poor Walda Frey and her newborn son being fed to the dogs. The title of this week's episode, "The Book of the Stranger," may also point to more death.
In the show's mythology, The Stranger is one of the seven gods—along with The Father, The Mother, The Maiden, The Crone, The Warrior and The Smith—but it is The Stranger who represents the most mysterious of the tenets of the Faith of the Seven. The Stranger, Game of Thrones' all-encompassing Wiki says, represents "death and the unknown" and is "rarely prayed to," unlike the other gods. Translation: someone is probably going to die.
Game of Thrones airs on Sunday at 9pm on HBO in the U.S. and Monday at 9pm on Sky Atlantic in the U.K.