'Game of Thrones' Spoilers: There's Another Big Reunion Being Teased for Episode 4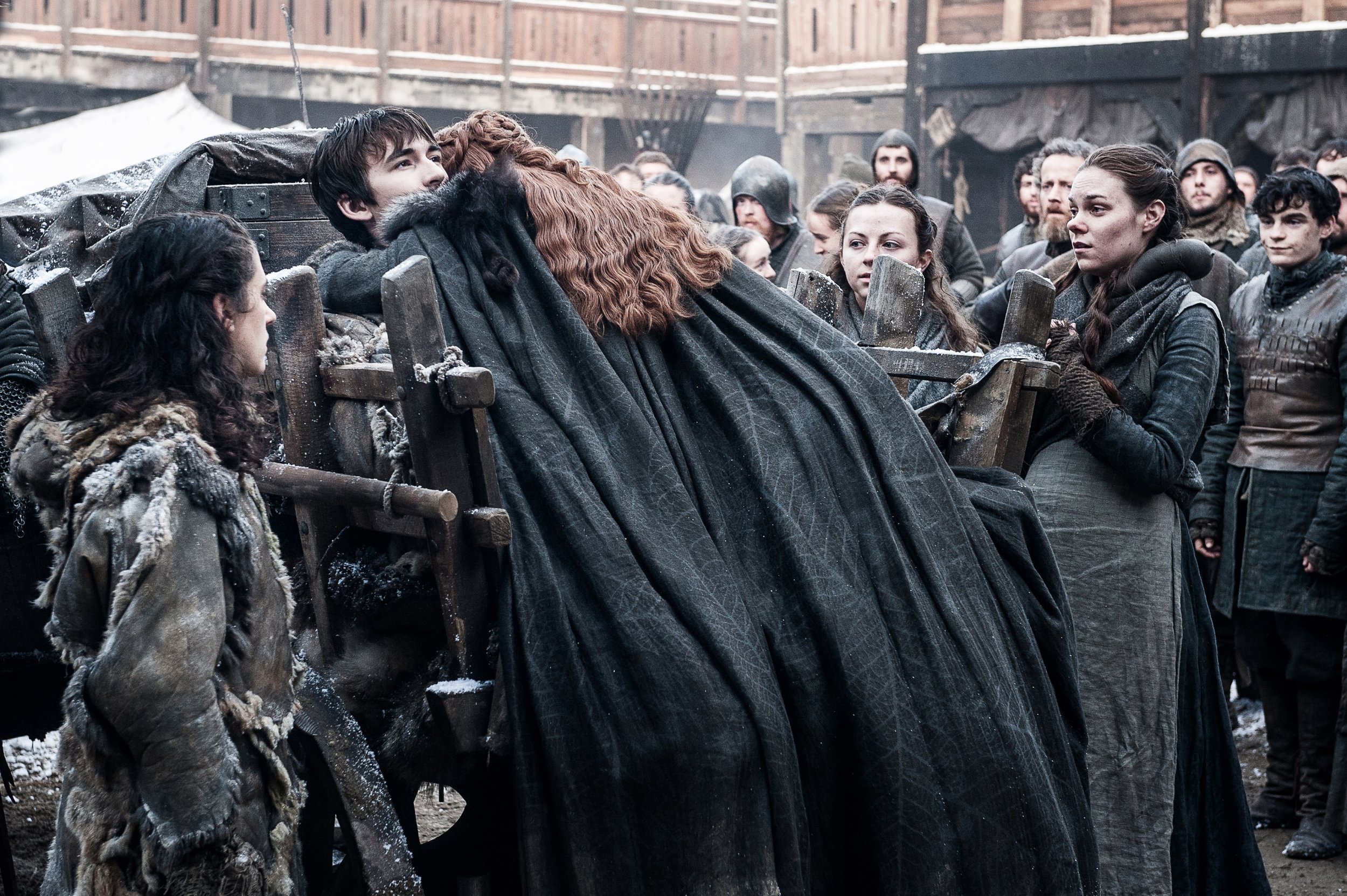 Bran isn't the only wayward Stark coming home to Winterfell.
The teaser trailer for Sunday's next episode of Game of Thrones heavily focuses on the ensuing war for the Iron Throne, but thrown in there, for just a brief glimpse, is a hint at the HBO drama's next big reunion.
Seen for just a fleeting moment is what looks like Arya Stark (Maisie Williams) on horseback, looking over her homeland of Winterfell.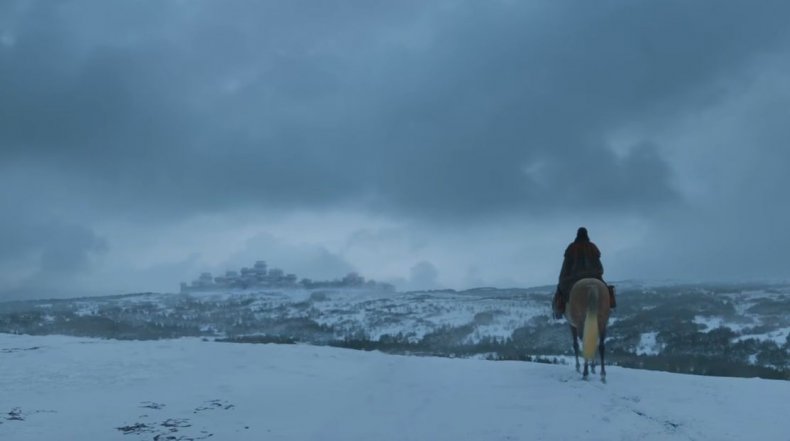 In the second episode of Season 7, "Stormborn," Arya learned from her old friend Hot Pie that it was finally safe to go home after her half-brother Jon Snow (Kit Harington) defeated Ramsay Bolton in the Battle of the Bastards.
Just last Sunday, Sansa Stark (Sophie Turner), the ruling Lady of Winterfell in Jon's absence (he is in Dragonstone holding court with the Khaleesi, Daenerys Targaryen), got a surprise when her younger brother Bran (Isaac Hempstead Wright) returned to the Stark stronghold.
Related: Remembering Lady Olenna Tyrell's best insults on 'Game of Thrones'
Bran, now the Three-Eyed Raven, which gives him the power to see into the past and the future, proceeded to creep out Sansa by telling her how beautiful she looked on her wedding day to evil Ramsay Bolton. That, of course, is a memory best left forgotten for Sansa, who was raped by Ramsay and then psychologically tortured until she finally escaped at the end of Season 5.
"I think it's a major shock for Sansa," Hempstead Wright told Entertainment Weekly about the confab between Bran and Sansa. "She's lost her brother once before when he fell out of that tower, and now Bran's back, but she loses him all over again.
"All the Starks have changed so much. Arya is like this ninja assassin. Sansa has been held captive by these tyrannical men and had to become politically cunning herself. But Bran is now this tree-raven-magic thing."
If this is an image of Arya going back home, that means we are this close to reuniting all the surviving Starks, if Jon manages to make it back to Winterfell.
The big family reunion was teased in May when Harington, Turner, Williams and Hempstead Wright got together as their Game of Thrones characters on the cover of Entertainment Weekly.
Game of Thrones airs Sunday at 9 p.m. on HBO.
For more Game of Thrones coverage click here.