'Game of Thrones' Season 7, Episode 3: Things You Missed in 'The Queen's Justice'—When Jon Met Daenerys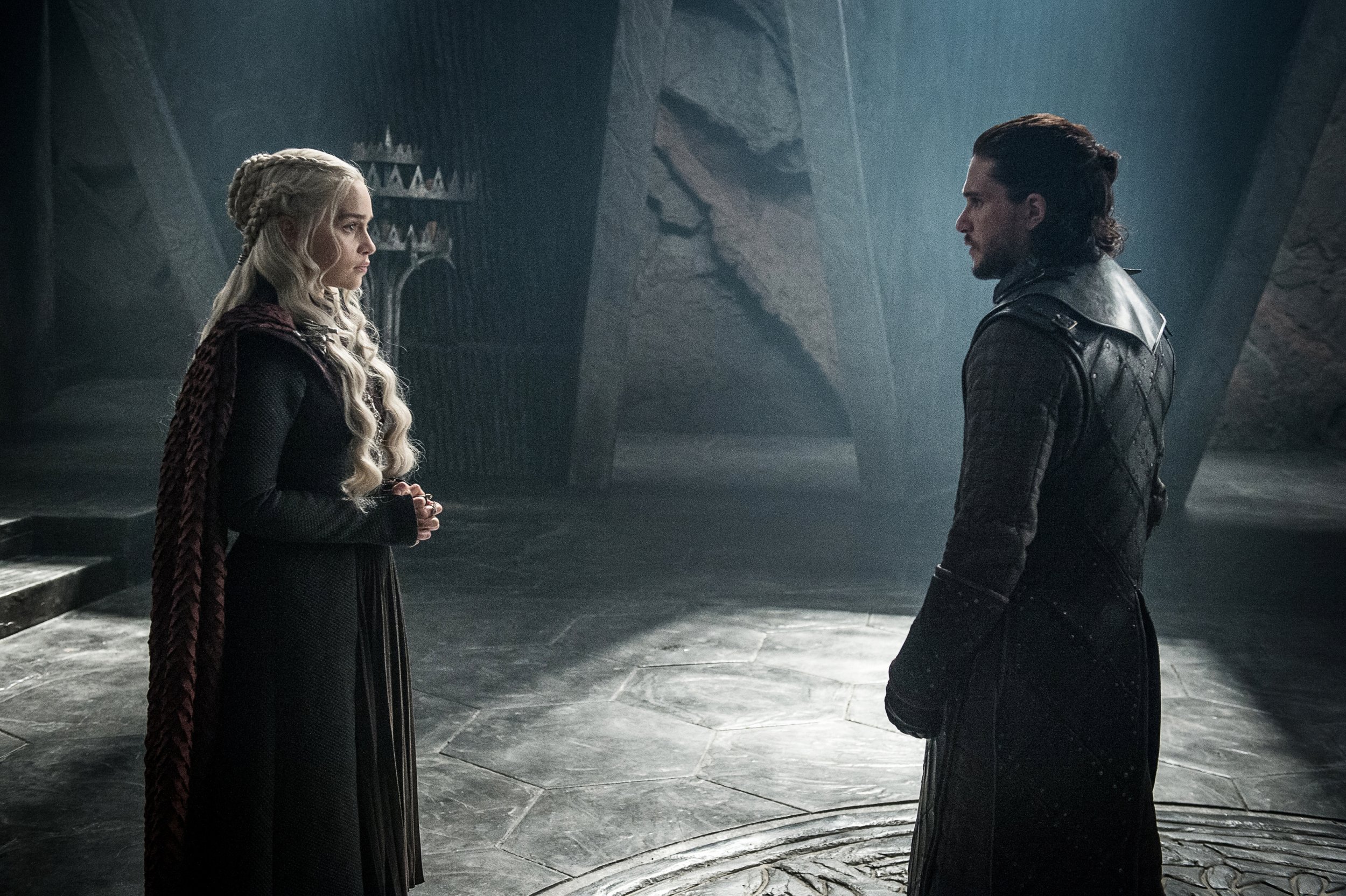 Just when it seemed all the odds were stacked against her, Queen Cersei (Lena Headey) pulls a rabbit out of a hat.
On Sunday's Game of Thrones, "The Queen's Justice," the reigning ruler of Westeros played a brilliant tactical hand that undermined Daenerys Targaryen (Emilia Clarke) and Tyrion Lannister's (Peter Dinklage) attempt to overthrow her on the Iron Throne. As the Unsullied stormed Casterly Rock, Jaime Lannister (Nikolaj Coster-Waldau) took the best Lannister soldiers to Highgarden, home of the wealthy Tyrell family, and took the land and their wealth in order to pay back the Lannisters' considerable debt to the Iron Bank of Braavos. So, that means the best of the Lannister army is still alive—and Cersei, having anticipated the attack on Casterly Rock, decided to let Dany have it and save her best men for another day.
Elsewhere in the episode: Jon Snow (Kit Harington) and Dany met for the first time ever—though the fan favorites didn't initially get along in their first exchange. Stark reunion! Bran Stark (Isaac Hempstead-Wright) returned to Winterfell and reunited with dear sister Sansa (Sophie Turner). Jorah Mormont (Iain Glen) was cured of his greyscale and is on his way back to his Khaleesi's side. Cersei exacted revenge on daughter Myrcella's killers by poisoning Tyene Sand (Rosabell Laurenti Sellers) and letting her mother, Ellaria (Indira Varma), watch her die. And, in a beautifully acted scene, Lady Olenna Tyrell (Diana Rigg) confessed to killing Cersei and Jaime's son, King Joffrey, as she died.
Here are a few other things you might have missed in "The Queen's Justice".
Kiss of death
Cersei told Tyene and Ellaria that she had her dark maester, Qyburn, discover what poison Ellaria used to murder Myrcella and then used the same poison on Tyene. In fact, Cersei delivered the poison to Tyene exactly how Ellaria poisoned Myrcella—with a kiss.
Ellaria planted Myrcella with a kiss on the lips in the Season 5 finale, "Mother's Mercy." Now that's some cold, hard queen's justice, indeed.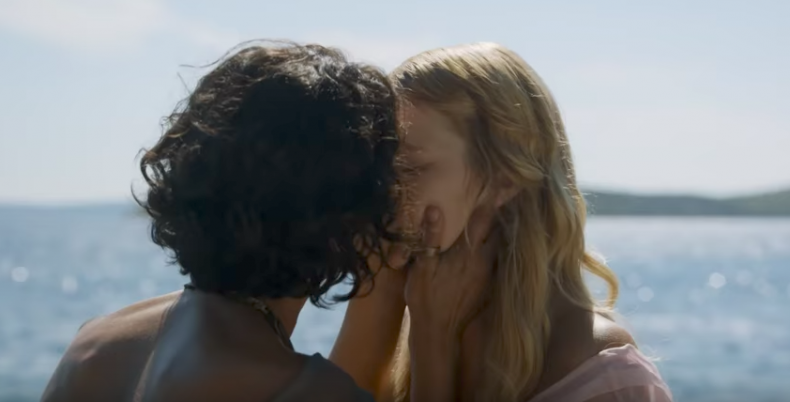 Death wish
Melisandre (Carice van Houten) told Varys (Conleth Hill) that she has to return to Westeros at some point because she has "to die in this strange country—just like you." Presumably, the red priestess has foreseen her death in the fire, and seen Varys' death, too.
Who could be the one to kill her? Enter Arya Stark. In Season 3, Melisandre told Arya they would meet again after she kidnapped Gendry with the help of the Brotherhood without Banners, in order to help Stannis Baratheon. They have yet to meet again, but after her involvement in the ambush on Gendry, Melisandre is now on Arya's kill list.
Related: Is Euron Greyjoy more evil than Ramsay Bolton?
Like father, like son
Jon Snow may not yet know his true parentage, but that doesn't mean he doesn't share some traits with real father, Rhaegar Targaryen, Daenerys' eldest brother.
In an exchange between Dany and Jon, she says, "We all enjoy what we're good at," referring to her Hand, Tyrion's way with words. "I don't," responds Jon. Jon is presumably referring to his abilities as a skilled warrior who always happens to find himself as the reluctant hero in charge—first Lord Commander of the Night's Watch and now King in the North.
Back in Season 3, Dany learned that her brother Rhaegar, one of the most feared warriors in all of Westeros, didn't actually like fighting.
In a conversation with Ser Barristan Selmy, she was surprised to find out that her brother loved singing. "He was very good," Barristan told her.
"Rhaegar never liked killing. He liked singing," he said.
It seems Jon's constant brooding may have been inherited from his father.
Game of Thrones airs Sundays at 9 p.m. on HBO.
For more Game of Thrones coverage on Newsweek, click here.