'Game of Thrones': Is Euron Greyjoy More Evil Than Ramsay Bolton? It's No Contest, Says Yara Greyjoy Actor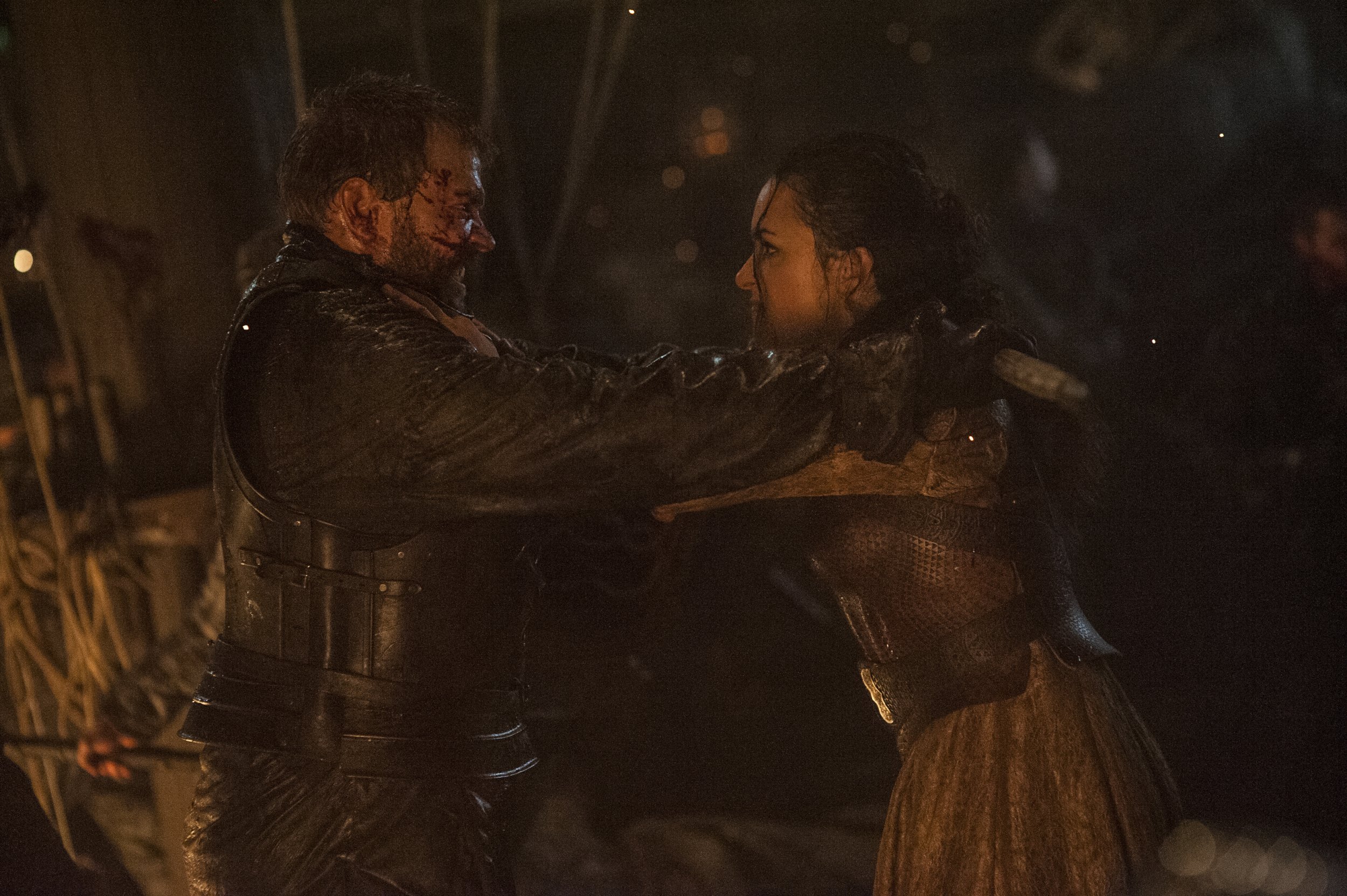 Game of Thrones' new villain Euron Greyjoy (Pilou Asbæk) is drawing reasonable comparisons to the HBO fantasy drama's last big bad, Ramsay Bolton, but who is more detestable?
Gemma Whelan, who plays Euron's niece Yara Greyjoy, says it's no contest.
"I think Euron's going to crush Ramsay Bolton with his evil," Whelan tells Newsweek.
In last Sunday's episode, "Stormborn," Euron and his pirates attacked Yara and Theon Greyjoy's Iron Fleet. Euron killed two members of the Sand Snakes and now holds Yara, Ellaria Sand (Indira Varma) and Tyene Sand (Rosabell Laurenti Sellers) hostage.
Ramsay, meanwhile, gained infamy for heinous deeds such as raping his wife, Sansa (Sophie Turner), on their wedding night, and killing his father, his stepmother and his baby brother. He finally got his comeuppance in Season 6 in the Emmy award-winning "Battle of the Bastards."
"I'm not sure if it's comparable," says Whelan of the two villains.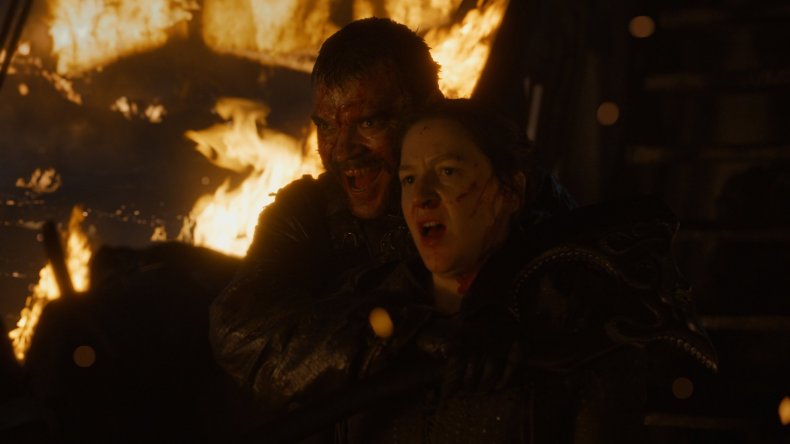 "Ramsay, at heart, was a bit of a coward. He hid behind [things]...Euron's character is much more front-footed and open and less calculating. He just gets on with it, he leads from the dick, if you like.
"Ramsay was much more sinister and terrifying in some ways, but they're very different."
Related: What will happen when Jon Snow meets Daenerys? Spoilers and theories for next 'Game of Thrones'
Whelan says that Asbæk's portrayal of Euron this season, acting with reckless abandon, has been a joy to watch.
"I thought Pilou's scene with Cersei and Jaime [in "Dragonstone"] was absolutely fantastic. You see what a rock star Euron is. He's got a lot of humor," says the actor.
Whelan also spoke to Newsweek about her fate in GoT following Yara's defeat at sea in "Stormborn."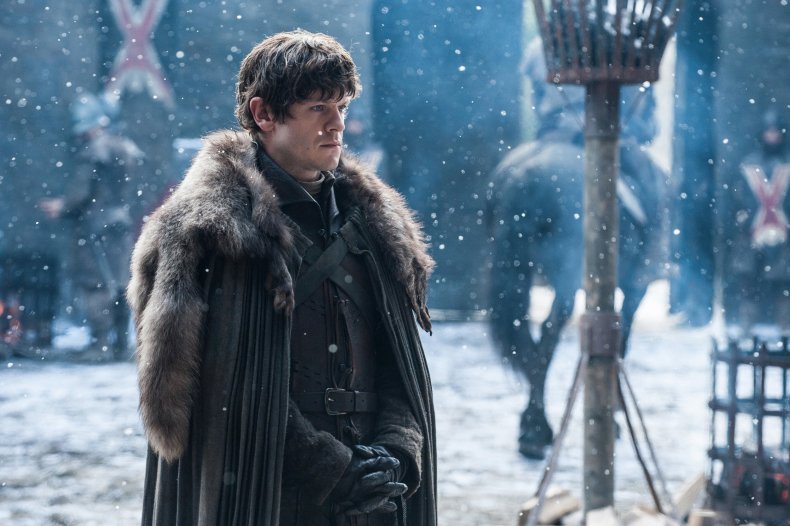 Yara was left to be taken hostage by her brother Theon (played by Alfie Allen), who jumped into the sea and swam away rather than try to save his sibling.
"She feels betrayed, but I think she gets it," Whelan says. "The one thing about Yara is that she loves her brother. She's really upset at this point that they're defeated, and she sees that he gets spooked and has no choice [but to save himself]."
Game of Thrones airs Sunday at 9 p.m. on HBO.
For more Game of Thrones coverage on Newsweek, click here.