'Game of Thrones': Watch Davos Seaworth and Dead Jon Snow in New Clip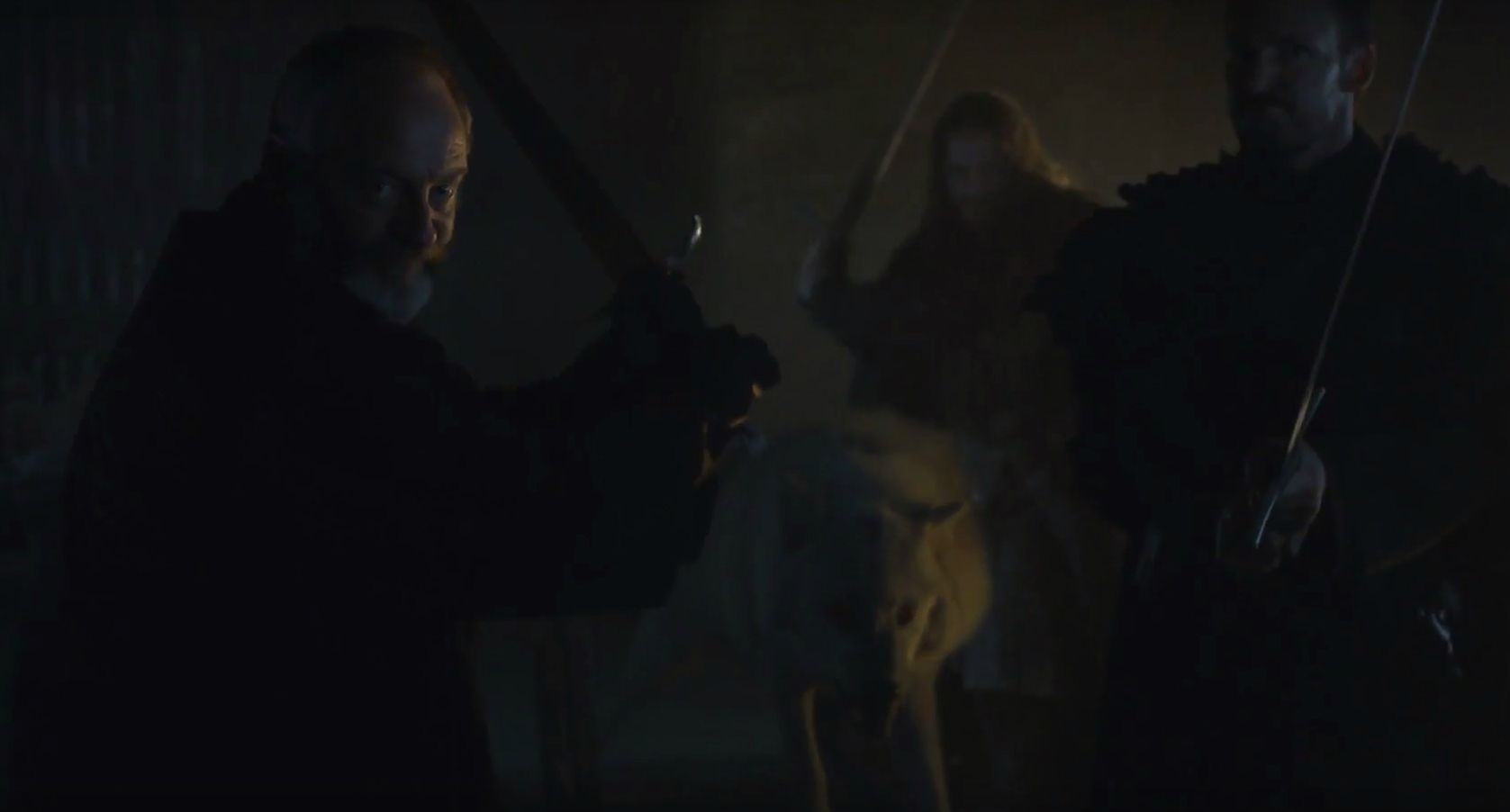 Game of Thrones fans, rejoice: the first extended clip from the new season is here! Be warned, though: the sight of Jon Snow's dead body may make you weep.
Liam Cunningham, who plays Ser Davos Seaworth, visited late night talk show Conan on Thursday night and kindly brought with him a clip from Season 6.
The scene is an extended version of footage in the first trailer back in March, with Seaworth and pro-Snow supporters guarding the felled Lord Commander's corpse.
Watch below at the 1:49 minute mark:
As we can gather, it looks like the Night's Watch has separated into two factions: those loyal to poor, dead Jon Snow and those who were responsible for his murder.
Led by Ser Alliser Thorne—the power-hungry Night's Watch member who was narrowly beaten to the Lord Commander post by Snow—the mutinous crows can be seen trying to break into a barricaded room where Seaworth is harboring Snow's body.
"I've never been much of a fighter, apologies for what you're about to see," says Seaworth as he and the pro-Snow crows pull out their swords ready for battle.
Speaking to Conan O'Brien, Cunningham revealed how A Song of Ice and Fire author George R. R. Martin told him a secret about the show's plot—and he's managed to keep it to himself for two years.
"It was the first time I met him, I was kind of awestruck. He said, 'I've got something to tell you,' and he told me this secret and said, 'Don't tell anyone.' And I'm not telling anybody," he said.
Game of Thrones Season 6 premieres on April 24 in the U.S. and April 25 in the U.K.