'Game of Thrones': Worst-Kept Secret Revealed in 'The Broken Man': Who Returned?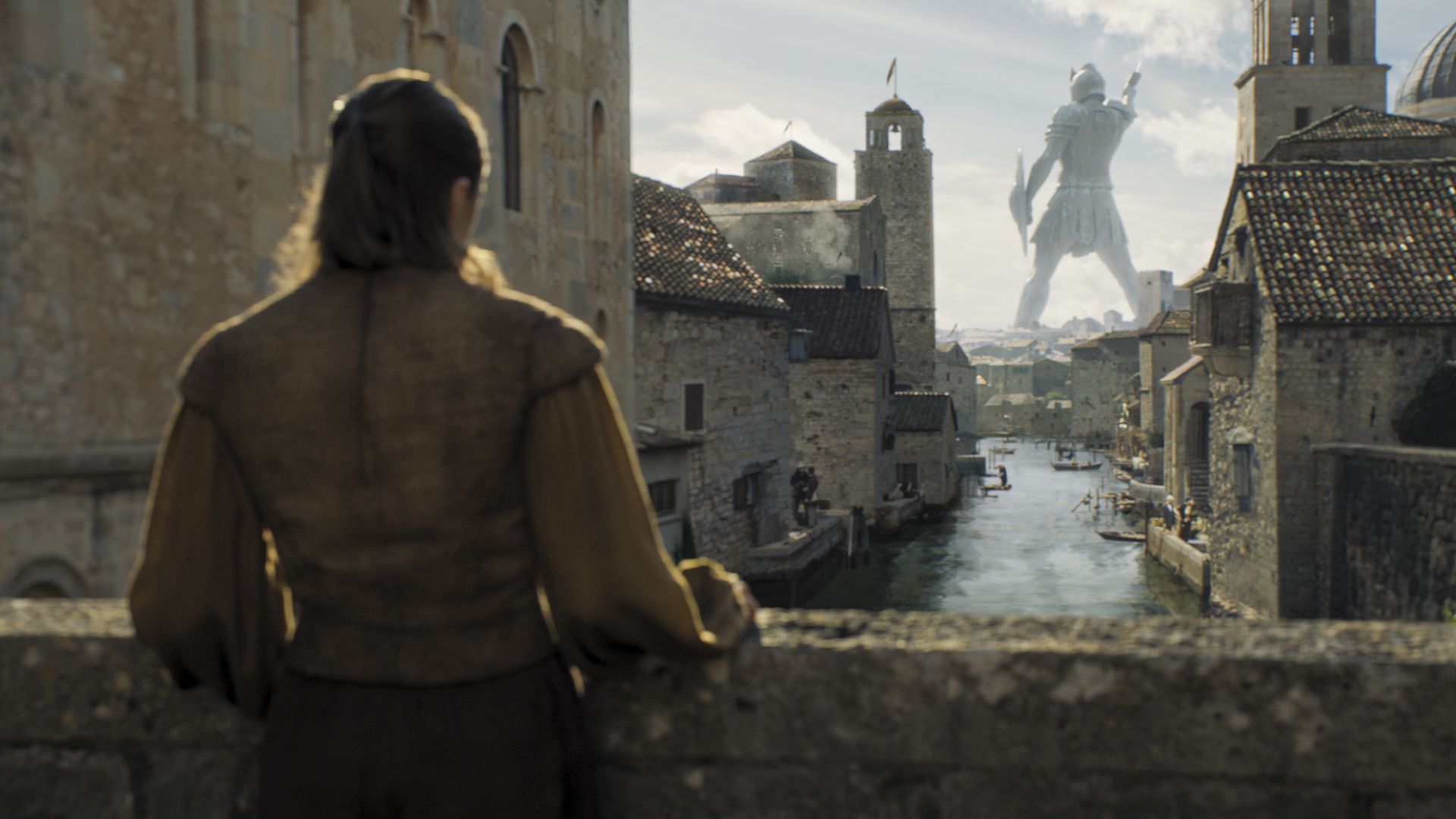 The worst-kept Game of Thrones secret is out: The Hound is alive and well and Ian McShane's mystery character, now revealed to be a peacenik named Brother Ray, played an integral role in his return.
The Hound, played by Rory McCann, was last seen at the end of season four when he was presumed dead following a fight with Brienne. But loose-lipped McShane, who appeared in a single episode in season six, Sunday's 'The Broken Man', prompted speculation of a Hound resurrection when he teased his character would be responsible for the return of a fan favorite.
It turns out the Hound was always going to return to Thrones at some point. "It was just a matter of how," producer Bryan Cogman told Entertainment Weekly.
In addition to McShane dropping not-so-subtle hints, viewers have long suspected McCann's return in season six. The actor was reportedly spotted on set in Belfast, Northern Ireland, in 2015 and his IMDb profile has added very few new credits since he was last on the show.
In Sunday's episode, it's revealed the Hound, now back on his feet after his defeat at the hands of Brienne, has been living within a commune of peace-seekers led by ex-warrior Brother Ray. Of course, in Westeros peace doesn't last long and, after giving a stirring speech about man's proclivity for violence, Brother Ray becomes our latest Thrones casualty.
McShane says Ray has instilled some "humanity" in the Hound, who, until now, hasn't had a reputation for being particularly merciful. "The Hound has not been shown much humanity in his life, and he gets a little from Brother Ray and carries that forward into his character, which makes it more interesting for those who watch him," said McShane.
In the below behind-the-scenes video, executive producer David Benioff says of the Hound's second chance: "Suffering a near-death experience probably changes anyone. He's a more thoughtful person than we last saw him. He's thinking about his past in a way he hasn't before." (Does this mean he'll stop dropping the C-word without restraint?)
What's next for the Hound? Although McShane's role was limited to just one episode, he predicts the towering brute may try to avenge Brother Ray. "You have to have revenge, and expedient revenge."
In another behind-the-scenes clip, McCann hints that while the Hound has seemingly softened, he "could change" at the flip of switch "especially if he hasn't had breakfast." Note to all: don't get between the Hound and his chicken.
Now he is back in the fray, perhaps the Hound could also offer some help to his former friend Arya Stark? Arya's defiance of the House of Black and White, sparing actor Lady Crane in episode six, had near-fatal consequences when she was stabbed by the Waif. The episode ended on a cliffhanger as Arya stumbled around Braavos begging for help.
Part of the show since the very beginning, a Game of Thrones without Arya Stark, and her portrayer Maisie Williams, just doesn't bear thinking about. Now Sansa and Jon Snow are back together we really need the whole family reunited.
"This is [an] ongoing arc that Arya is battling her own humanity and her reasons for being part of [the House of Black and White]," explained Cogman. "She feels like the Faceless Men stand for one thing, but things aren't quite as black and white, if you pardon the pun, as all that. It was also an opportunity this season to make her story into [a] slam bang thriller."
Will Arya survive? Here's a preview of episode eight:
Game of Thrones airs Sunday at 9pm on HBO in the U.S. and Monday at 9pm on Sky Atlantic in the U.K.