The nominees for the 2021 Game Awards have been announced, with PS5 exclusives like Ratchet & Clank: Rift Apart and Deathloop scoring big.
For those who are unfamiliar with the ceremony, The Game Awards is kind of like the industry's equivalent of the Oscars and the Super Bowl rolled into one. In terms of the former, it is an opportunity to celebrate the best artistic and technical achievements from the past year and to bestow their creators with shinny accolades.
As for the Super Bowl part, the event also happens to be crammed with trailers and sneak peeks for upcoming titles. It'd be like if you were watching the Golden Globes but every so often the ceremony just comes to a halt so that you watch behind-the-scenes footage of an upcoming Marvel movie or something.
Aside from that commercial element, the other thing that distinguishes The Game Awards is that its winners are selected by the public. A jury comprised of media professionals will initially whittle down a shortlist of nominees for each category but, once that line-up has been announced, anybody in the world can vote for their favorites.
Speaking of those categories, there are 30 of them in total (which is quite a few more than the Academy Awards have). These cover various aspects of game design, the best titles in each genre, and even esports. It goes all-in with the latter as well, not only letting you pick your favourite teams and events, but also the best coach.
The 2021 ceremony will take place on Thursday, December 9. You can vote right for your favorites in all 30 categories here.
Who Will Win Big at the Game Awards 2021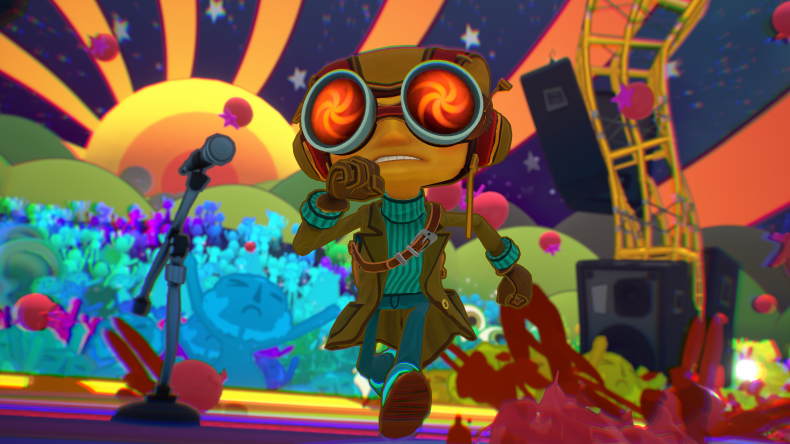 It can be difficult to forecast the winners of any awards show, as there are always guaranteed to be upsets and surprises that come totally out of left field.
Yet The Game Awards are especially tricky, given that they are chosen by the general public. There's no exclusive jury or academy members whose voting habits can be easily predicted. Plus, you never know if there's going to be a campaign on social media to get one game trending over the other, or to tactically ruin a rival's chances (particularly when it comes to the raging console war).
For example, last year The Last of Us Part II scooped up the majority of the prizes, despite the fact that it was one of the most divisive pieces of media since The Last Jedi. It's all up completely unpredictable, which is what makes it so exciting.
This year, Deathloop is leading the pack with the most nominations (9 in total) which in any other award ceremony would make it a firm favorite for overall Game of the Year (GOTY). Yet this shortlist was handpicked by a jury, and they won't be the ones selecting the final winners. It's just impossible to know if the average consumer's votes will line up with what the critics are saying.
On that note, another game that has been showered with nominations here is the indie platformer, It Takes Two which is not the kind of release that the public usually chooses as its GOTY. Instead, your best candidate is more likely to be a major blockbuster like Resident Evil Village, Ratchet & Clank: Rift Apart or Metroid Dread.
When it comes to fields like Game Direction, Art Direction, Audio Design and Narrative, these will often, but not always, go to the same title. This year the strong contenders are Deathloop and Psychonauts 2 (which we did tip as a likely GOTY candidate in our review). Don't discount Returnal either though, as it has a very loyal following and there was a lot of noise on social media about it being snubbed for other major categories.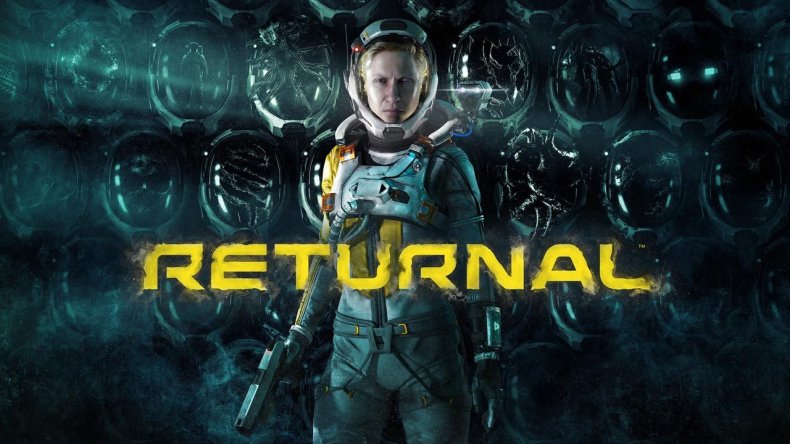 One contest that will be interesting to see play out is the gender-neutral best performance award. After all, it features two nominees that would be shoe-ins any other year. On one hand you have the extremely popular Giancarlo Esposito in Far Cry 6, but then there is also Maggie Robertson as Lady Dimitrescu in Resident Evil Village, who was basically the internet's obsession for months on end.
Meanwhile, Cyberpunk 2077 has shocked everybody by managing to secure two nominations, despite a disastrous launch in 2020. One of these awards is admittedly for its music (which had nothing to do with the game's technical failings), but it is surprising to see it in the Best Role Playing category.
In terms of esports, it is also interesting to note that DWG KIA are nominated for best team, but that the victors who defeated them in the recent League of Legends World Championship, Edward Gaming, are nowhere to be seen. Perhaps if the jury shortlisted after that tournament occurred the results would be a little different.
Finally, there are all of the genre-specific awards to consider as well. Judging by the response on social media, Forza Horizon 5 seems like the most popular candidate for the Sports/ Racing category, while Kena: Bridge of Spirits has a lot of support in the indie sphere. In general, gamers seem to be happy with anything winning that particular category, as long as it's not 12 Minutes, which lost a lot of people with its late-game twist.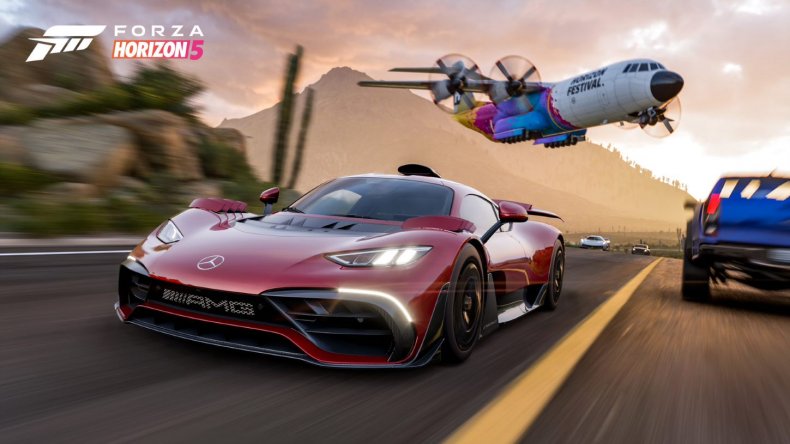 Here are the full nominees for the 2021 Game Awards.
Game of the Year
Deathloop
It Takes Two
Metroid Dread
Psychonauts 2
Ratchet & Clank: Rift Apart
Resident Evil Village
Best Game Direction
Deathloop
It Takes Two
Returnal
Psychonauts 2
Ratchet & Clank: Rift Apart
Best Ongoing
Apex Legends
Call of Duty: Warzone
FINAL FANTASY XIV Online
Fortnite
Genshin Impact
Best Indie
12 Minutes
Death's Door
Kena: Bridge of Spirits
Inscryption
Loop Hero
Best Debut Indie
Kena: Bridge of Spirits
Sable
The Artful Escape
The Forgotten City
Valheim
Best Narrative
Deathloop
It Takes Two
Life is Strange: True Colors
Marvel's Guardians of the Galaxy
Psychonauts 2
Best Art Direction
Deathloop
Kena: Bridge of Spirits
Psychonauts 2
Ratchet & Clank: Rift Apart
The Artful Escape
Best Score and Music
Cyberpunk 2077 (Marcin Przybylowicz, Piotr T. Adamczyk, Composers)
Deathloop (Tom Salta, Composer)
NieR Replicant ver.1.22474487139 (Keiichi Okabe, Composer)
Marvel's Guardians of the Galaxy (Richard Jacques, Composer)
The Artful Escape (Johnny Galvatron & Josh Abrahams, Composers)
Best Audio Design
Deathloop
Forza Horizon 5
Ratchet & Clank: Rift Apart
Resident Evil Village
Returnal
Best Performance
Erika Mori as Alex Chen, Life is Strange: True Colors
Giancarlo Esposito as Anton Castillo, Far Cry 6
Jason E. Kelley as Colt Vahn, Deathloop
Maggie Robertson as Lady Dimitrescu, Resident Evil Village
Ozioma Akagha as Julianna Blake, Deathloop
Games for Impact
Before Your Eyes
Boyfriend Dungeon
Chicory
Life is Strange: True Colors
No Longer Home
Best Community Support
Apex Legends
Destiny 2
FINAL FANTASY XIV Online
Fortnite
No Man's Sky
Best Mobile Game
Fantasian
Genshin Impact
League of Legends: Wild Rift
MARVEL Future Revolution
Pokemon Unite
Best VR/AR
Hitman 3
I Expect You To Die 2
Lone Echo II
Resident Evil 4
Sniper Elite VR
Best Action
Back 4 Blood
Chivalry II
Deathloop
Far Cry 6
Returnal
Best Action/Adventure
Marvel's Guardians of the Galaxy
Metroid Dread
Psychonauts 2
Ratchet & Clank: Rift Apart
Resident Evil Village
Best Role Playing
Cyberpunk 2077
Monster Hunter Rise
Scarlet Nexus
Shin Megami Tensei V
Tales of Arise
Best Fighting
Demon Slayer -Kimetsu no Yaiba- The Hinokami Chronicles
Guilty Gear -Strive
Melty Blood: Type Lumina
Nickelodeon All-Star Brawl
Virtua Fighter 5: Ultimate Showdown
Best Family
It Takes Two
Mario Party Superstars
New Pokémon Snap
Super Mario 3D World + Bowser's Fury
WarioWare: Get It Together!
Best Sports/Racing
F1 2021
FIFA 22
Forza Horizon 5
Hot Wheels Unleashed
Riders Republic
Best Sim/Strategy
Age of Empires IV
Evil Genius 2: World Domination
Humankind
Inscryption
Microsoft Flight Simulator
Best Multiplayer
Back 4 Blood
It Takes Two
Knockout City
Monster Hunter Rise
New World
Valheim
Most Anticipated
Elden Ring
God of War Ragnarök
Horizon Forbidden West
Sequel to The Legend of Zelda: Breath of the Wild
Starfield
Innovation in Accessibility, Presented by Chevrolet
Far Cry 6
Forza Horizon 5
Marvel's Guardians of the Galaxy
Ratchet & Clank: Rift Apart
The Vale: Shadow of the Crown
Content Creator of the Year
Dream
Fuslie
Gaules
Ibai
TheGrefg
Best Esports Game
Call of Duty
CS:GO
DOTA2
League of Legends
Valorant
Best Esports Athlete
Chris "Simp" Lehr
Heo "ShowMaker" Su
Magomed "Collapse" Khalilov
Oleksandr "s1mple" Kostyliev
Tyson "TenZ" Ngo
Best Esports Team
Atlanta FaZe
DWG KIA
Natus Vincere
Sentinels
Team Spirit
Best Esports Coach
Airat "Silent" Gaziev
Andrey "ENGH" Sholokhov
Andrii "B1ad3" Horodenskyi
James "Crowder" Crowder
Kim "kkOma" Jeong-gyun
Best Esports Event
2021 League of Legends World Championship
PGL Major Stockholm 2021
PUBG Mobile Global Championship 2020
The International 2021
Valorant Champions Tour: Stage 2 Masters