'League of Legends' Champions 2021: Here's Who Won The Esports Competition in Iceland
The 2021 League of Legends World Championship is now over, with the finals having taken place on November 6.
Livestreamed from Reykjavik in Iceland, this was the annual tournament's 11th outing and a huge event within the esports community. In fact, the final alone attracted a record-breaking peak viewership of 4 million spectators (and that figure is excluding metrics from Chinese platforms).
In terms of the match-up, it saw reigning champions DWG KIA (commonly referred to as Damwon Gaming) going up against the underdog challengers from EDward Gaming. For the former, this was an opportunity to earn the rare distinction of being crowed victors in two consecutive League of Legends world championships.
Meanwhile, it was the first time that EDward Gaming had ever made it to this stage of the competition, so the stakes were incredibly high for both teams. There was also a huge sum of prize money on the table for whoever came out on top.
Who Won the 2021 League of Legends World Championship Finals?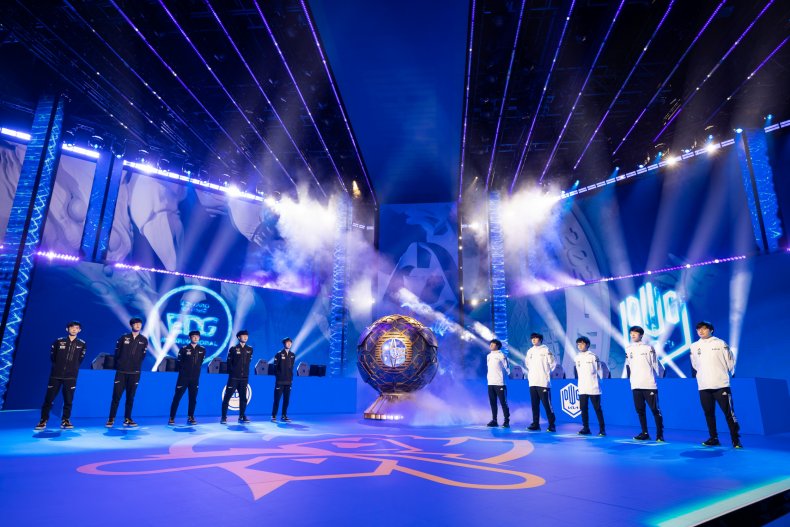 As we mentioned in our own preview coverage, most esport pundits were anticipating that DWG KIA would comfortably win the 2021 finals. They had trounced their opponents in every stage up until this point and were coming hot off another championship win in 2020.
On the other hand, EDward Gaming had a lesser track record—having never made it to this phase of the tournament before—and all of its previous victories had been relatively close calls. The smart money was therefore on DWG KIA taking home the Summoner's Cup at the end of the match.
Despite these well-founded predictions, EDward Gaming actually beat the reigning champs 3-2. This was a major upset, with even the pro-gamers themselves expressing surprise.
Reflecting on how the journey to this point felt like an uphill battle, Li Xuan-Jun (aka Flandre) said: "We had so many difficult times [but] were able to finally find a way to get the win."
Lee Ye-chan (aka Scout) echoed these sentiments, adding: "I have faced so many challenges throughout this journey. I was finally able to have a good result [I] appreciate all the fans from around the world who have been waiting for this moment."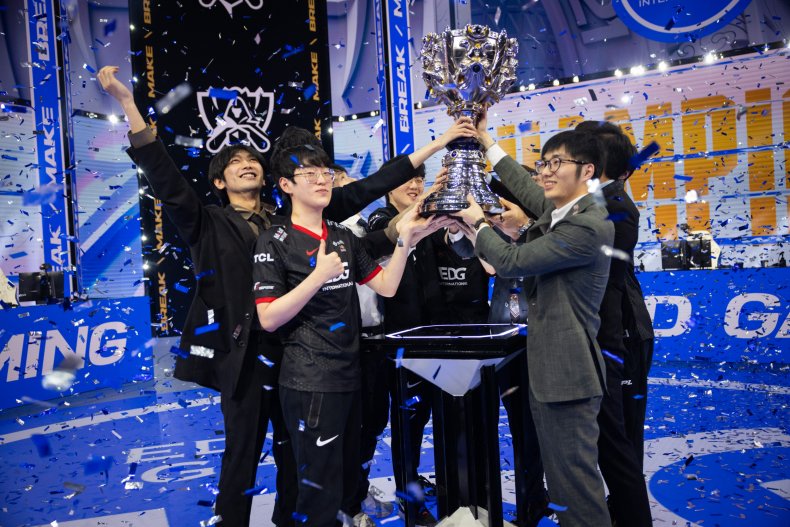 Who Was Named MVP of the World Championship Finals?
Incidentally, Scout himself was also named MVP of the match for his contributions as EDward Gaming's mid-laner.
Speaking about this, Scout said: I'm really surprised that I'm the MVP because I don't feel that I played that well. I feel JieJie should've gotten this because he had an amazing performance."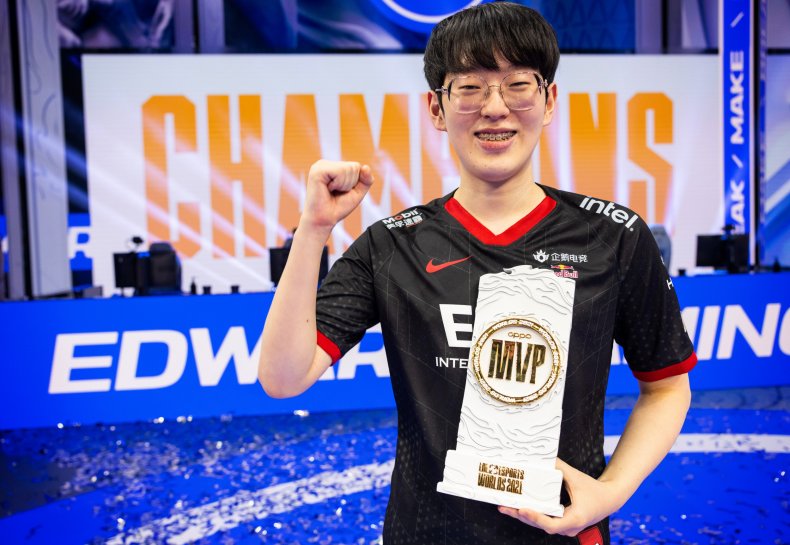 EDward Gaming Fans Celebrate in China
In addition to their share of the prize pool, the members of EDward Gaming also claimed the Summoner's Cup and custom-fitted 18 karat gold rings.
While esports are still fighting to be taken seriously in the U.S., in China (who EDward Gaming represented in the finals) they are a much bigger deal. As such, social media was flooded with clips of fans engaging in various celebratory displays.
Despite the match finishing up at 2 a.m. local time, EDward Gaming supporters took to the streets in droves to applaud the team, while a chorus of triumphant cheers could be heard emanating from bedroom windows.
Others took part in more extraordinary behavior, running down the streets in just their underwear and even drinking toilet water.
In case you were wondering, the reason for this is that (prior to the match) fans were committing themselves to increasingly outlandish celebrations if EDward Gaming happened to win. It's not just a bizarre League of Legends thing.
After the World Championship finals concluded, League of Legends fans were then able to hop over to Netflix to watch the first few episodes of the new Arcane prequel series. You can find out more about the show (which recently crossed over with Fortnite) and its cast list here.