How Much Do the 'League of Legends' Winners Get Paid? 2021 Prize Money Revealed
The League of Legends 2021 World Championship grand finals will soon be taking place, meaning that one team will soon be claiming the Summoner's Cup and, more importantly, will be taking home a huge pile of prize money.
This climactic stage in the tournament will see the reigning champions DWG KIA (from South Korea) squaring off against the Edward Gaming team (from China). Pundits are anticipating that the former will come out on top, as they have managed to trounce the competition in every other seed so far, while the latter has been scraping by on comparatively narrow victories.
The stakes couldn't be higher though, as the winners will be treated to a lot of prizes. In addition to simple bragging rights, they will receive the desired Summoner's Cup trophy, personalized jewellery from Mercedes-Benz and a lot of money.
Here is everything that the League of Legends World Champions get.
The Summoner's Cup
Forged with brass, pewter, silver and gold, the Summoner's Cup is a coveted accolade that is handed out annually to whichever teams displays true mastery over League of Legends.
Because of all the metals that went into its construction, it also has the distinction of weighing about 70 pounds (almost as much as a small sofa). As such, victors will often struggle to hold it aloft and will need to rely on the same team effort the won them the trophy in the first place in order to carry it anywhere.
Championship Rings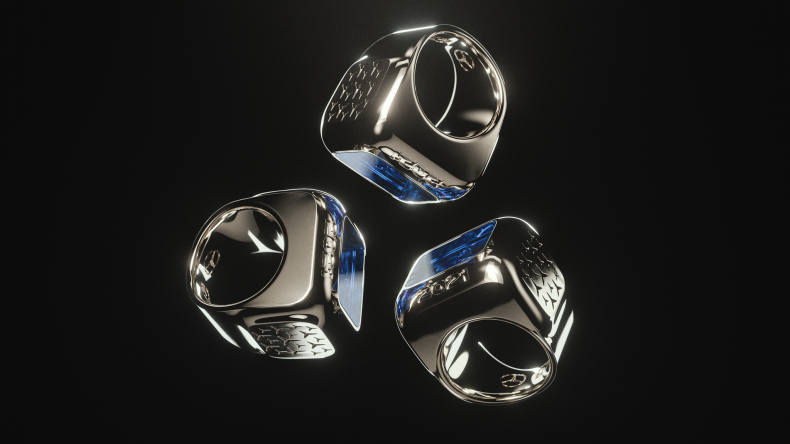 A new addition for this year's tournament, the World Champions will be gifted special rings that were designed by Mercedes-Benz.
Made from 18 karat white gold, these are customed fitted for each player and will also be engraved with their respective summoner name. The one-of-a-kind bling also has a sapphire jewel and diamond encased into its designs.
The Prize Money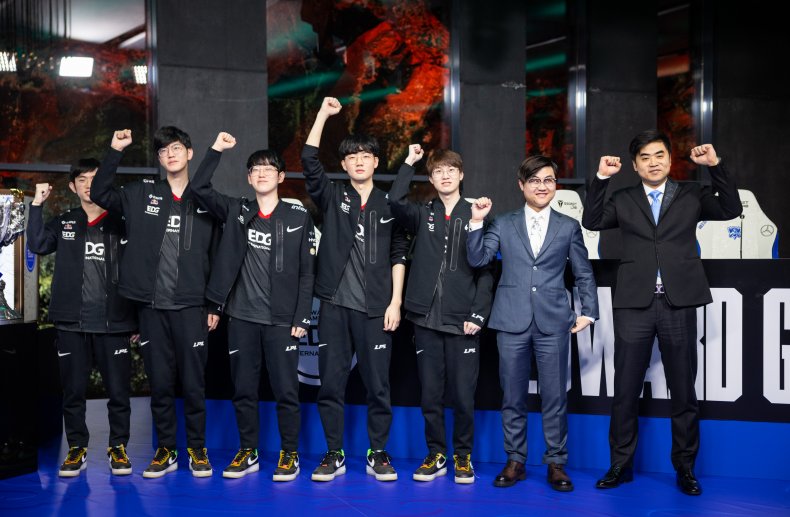 Of course, the real incentive for any esport competitor to perform well is the considerable prize money up for grabs. In the case of the 2021 League of Legends World Championship, the total pool is $2,225,000.
This is quite a dramatic increase from the $100,000 earnings that were awarded in the first-ever tournament back in 2011, and is on par with last year's offering.
To clarify, the winners of the finals will not get every last cent of that $2,225,000 prize pool. Instead, it will be distributed to each team that participated in the championship, with those who ranked highest getting the most.
When it comes to the finals, the team in second place will get $333,750 to share between its five members, while the winners will get $489,500.
The breakdown of how much each teams is as follows:
1st Place: $489,500
2nd Place: $333,750
3rd Place: $178,000
4th Place: $178,00
5th Place: $100,125
6th Place: $100,125
7th Place: $100,125
8th Place: $100,125
9th Place: $55,625
10th Place: $55,625
11th Place: $55,625
12th Place: $52,844
13th Place: $52,844
14th Place: $50,063
15th Place: $50,063
15th Place: $50,063
17th Place: $38,938
18th Place: $38,938
19th Place: $27,813
20th Place: $27,813
21st Place: $22,250
22nd Place: $22,250
When the 2021 World Championship draws to a close, League of Legends fans will then be able to head straight over to Netflix to watch the brand-new animated prequel series Arcane. For information on the show's cast list and plot synopsis (as well as its bizarre release schedule) click here.