Cristiano Ronaldo: Is Gareth Bale More Important To Real Madrid?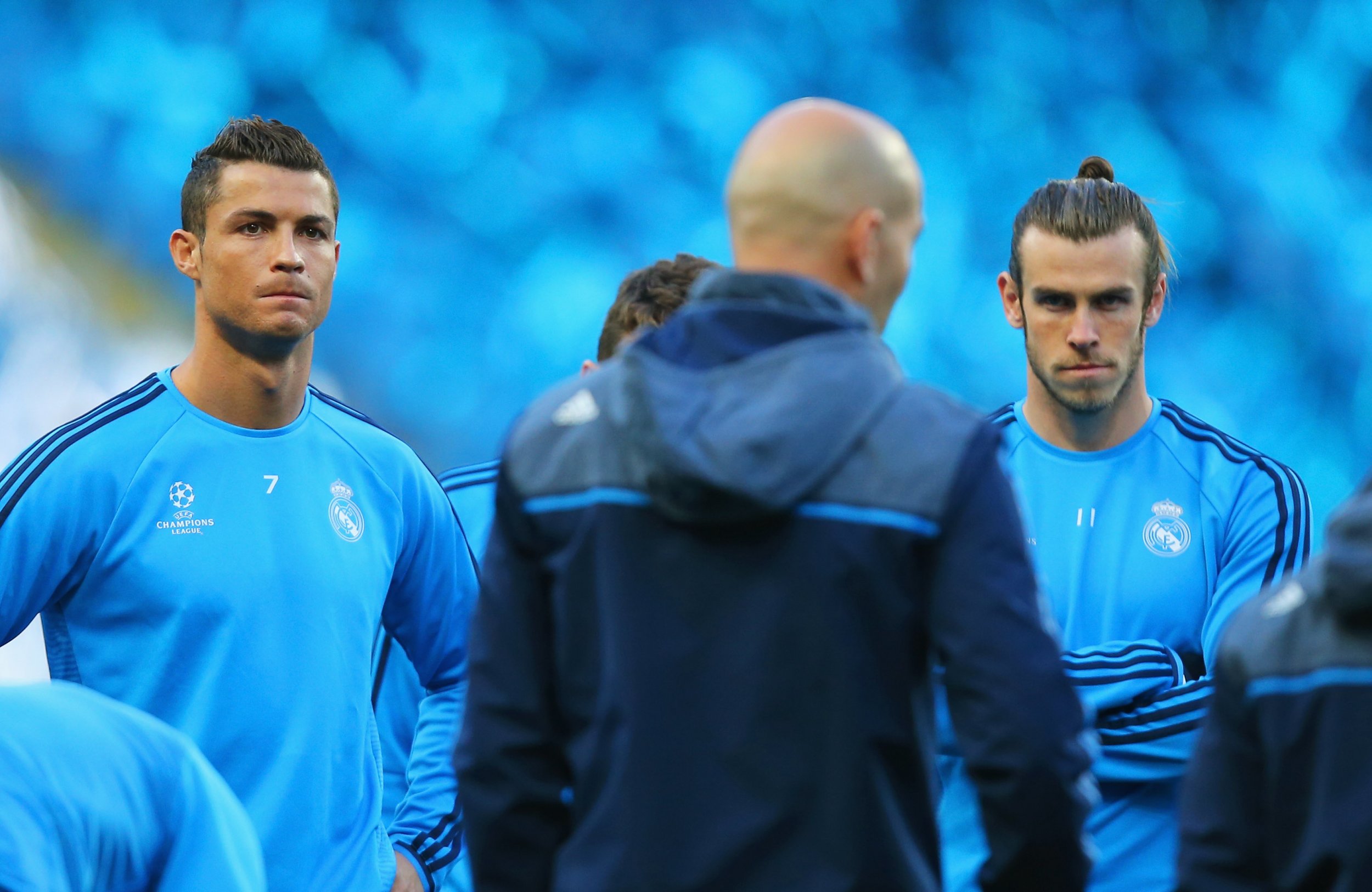 Real Madrid has strained and sweated since 2009 to keep Cristiano Ronaldo happy at the Santiago Bernabeu, but perhaps those efforts are at an end.
Gareth Bale's performance in the UEFA Champions League semi-final second leg against Manchester City has added more lustre to a reputation that has grown in his third season in the Spanish capital.
And The Sun reports that Bale, 26, will be offered a new contract that will make him the highest-paid footballer in the world, over the £300,000 per week ($434,000) paid to Barcelona forward and Ballon d'Or holder Lionel Messi.
This is intriguing, because it was only in January that Football Leaks, the contract-exposing website, published details of Bale's transfer to Madrid that suggested he had cost more than Ronaldo, but that the club had told the Portuguese the opposite to protect his status.
But Bale has overcome a series of injury problems to become a lynchpin of the Madrid side this season, with 20 goals and 11 assists in 31 games so far. He also scored the goal that gave Madrid a lead it would not relinquish in the 2014 Champions League final against Atletico Madrid, the same opposition it will face in this year's final.
How Ronaldo will react to the news remains to be seen. At 31, there have been prognostications that the former Manchester United winger could be on the slippery water slide of his career, but he has been Madrid's most productive player this season, with 48 goals so far in 50 games in all competitions.
Forbes put Ronaldo's contract at $206 million over five years in 2014. That deal began in 2013 and runs until 2018, with the player stating in February that he would like to see out the remainder of his deal.