Gareth Bale: Could Real Madrid Star Move To Manchester This Summer?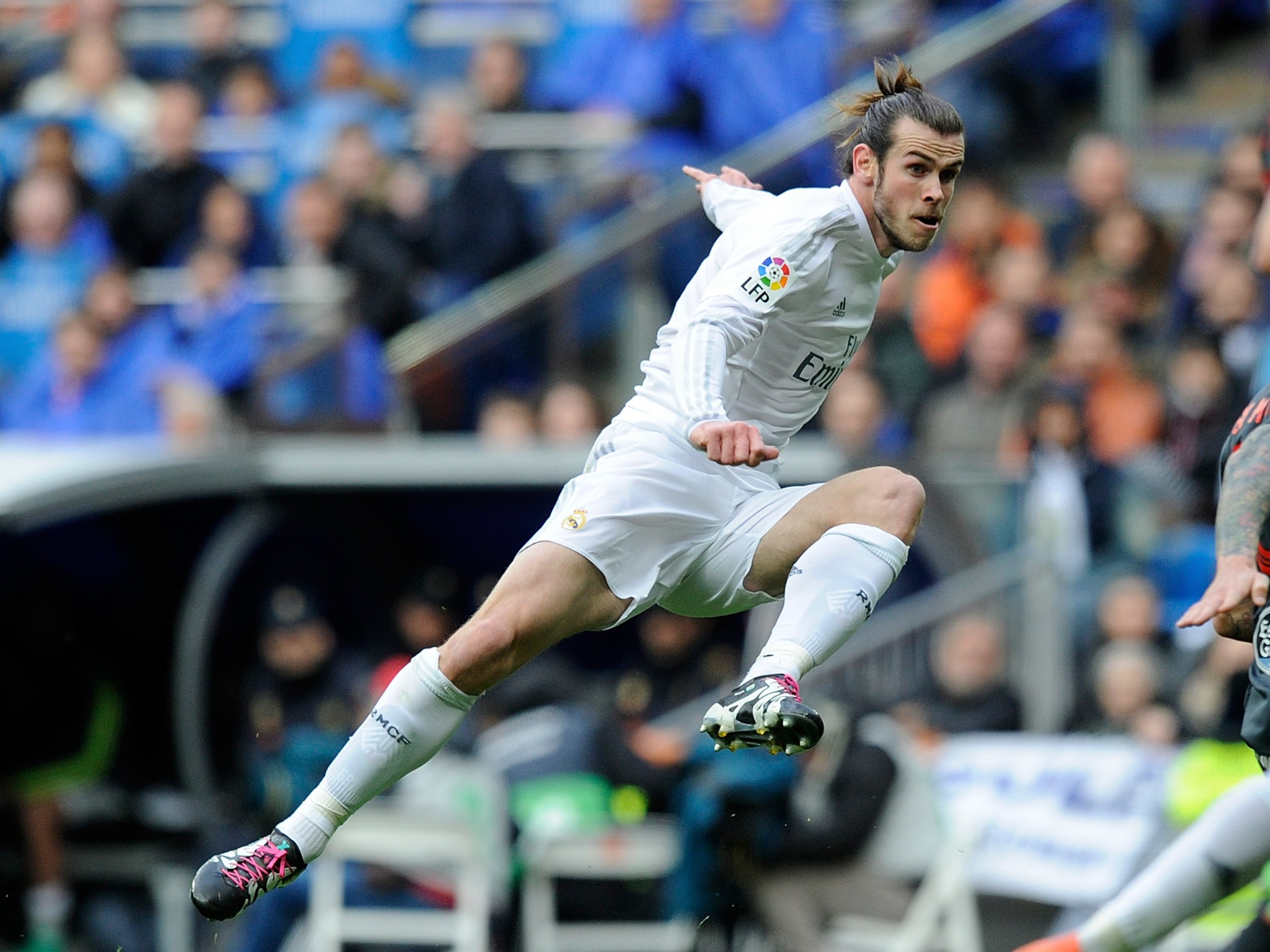 Are the Manchester clubs setting themselves up for a 15-round transfer dust-up this summer?
That is the view of Tuttomercato.web, the Italian football website, which claims Gareth Bale is at the center of a proverbial tug-of-war.
On one side stands Real Madrid, which would like to extend the contract of a player who has been prolific in front of goal this season until 2021.
On the other, Bale's agents and handlers, apparently eyeing a return to the English Premier League, where the Welshman excelled with Tottenham Hotspur before moving to Spain in the summer of 2013.
And hovering around the fringes of the argument, like richly-plumed scavenging birds, Manchesters United and City, which would both quite like to pluck Bale from his nest at the Bernabeu and plop him down in the rainy north west of England.
A problem - Bale cost Real Madrid a world-record transfer fee, as uncovered by Football Leaks, the contract-sharing, big club-bothering website, in January.
He's not going to have got any cheaper after three largely successful, if injury-plagued, years in the Spanish capital. Bale recently passed Gary Lineker as the record British goalscorer in La Liga, while his performances on the international stage have been arguably even more impressive.
Imagine, then, how his fee could escalate should Bale be drawn into the maelstrom of a bidding battle between two clubs who would like him not just for his playing prowess, but for the lustre his capture would add to each.
Signing Bale, in other words, would be a jab in the eye for whichever of United or City missed out on him. In a war, of course, even the winner walks away with bruises - in this case, a nasty hit to the wallet that should nevertheless be recouped in shirt sales, sponsorship deals and the type of corporate financial speak so crucial, these days, to the day-to-day running of a football club.
Bale to United would be more likely - don't forget the club had some heavy interest in him last summer, and that will not have gone away. He certainly fits more in the United mould of fast, muscular, dynamic wingers - think CR7, Cristiano Ronaldo, for the most recent in a long line of examples - than into the mould of what Pep Guardiola will be building at City, a style that will be considered and possession-based.
But none of that matters, really, if Real Madrid doesn't want to sell. And even if it does, the price for Bale will be not so much eye-watering as eyeball-popping. That may not stop the Manchester rivals from making a play, though, at one of world football's true superstars.