Gas Boycott Suggestion Goes Viral, Draws 2008 Comparisons
A viral online call for a gas boycott has one expert downplaying the effectiveness of such tactics in the face of rising prices, specifically citing incidents from 2008.
The notion of an upcoming gas boycott has begun to circulate on TikTok, with participating users calling on consumers to not buy gas from July 3 through July 5. The date range was chosen to coincide with the Fourth of July, since extended holiday weekends are generally viewed as times when more Americans are traveling and gas prices rise accordingly. One video in the trend, which was posted on June 16, has been viewed over 14 million times, with the topic overall generating over 400 million views across the platform.
"It's not difficult to understand gas companies rely on daily income," one user going by the name aidans_98_prelude said. "This kind of thing has worked before. We can do it again."
Gas prices in the United States have soared over the course of this year, with many pointing the blame primarily at Russia's invasion of Ukraine, and the subsequent banning of Russian oil imports by many countries. The national average at one point neared $5 a gallon, though recent dips have the average at $4.89, according to AAA.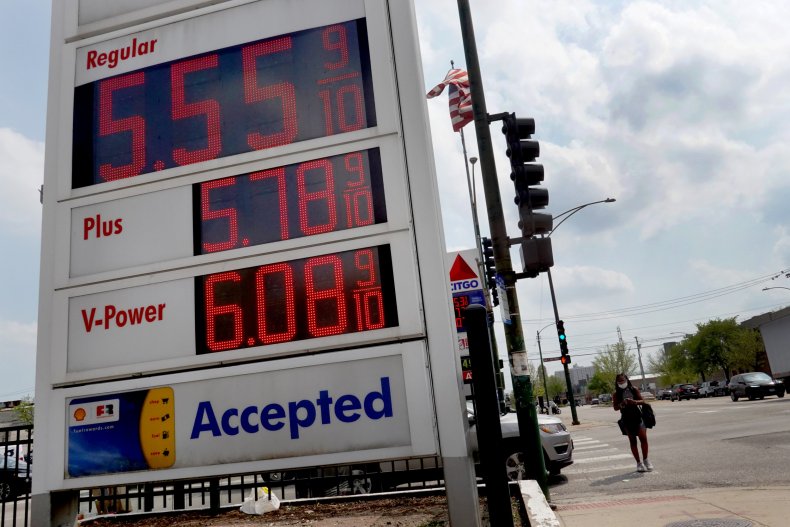 Patrick De Haan, a leading expert on gas prices and analyst for the price database GasBuddy, spoke with local news station WFTV News for an article that was published Monday, explaining that boycotts would be unlikely to have an impact on gas prices.
"There's not really a great fix," De Haan said. "Otherwise, we would have done it by now. We are kind of stuck in this moment. A lot of that has been brought down by Russia's war in Ukraine. There's simply not enough refining capacity. In addition, there's not enough oil on the global market."
Numerous users calling for the Fourth of July boycott claim that it has worked in the past, often without specific examples. De Haan, conversely, pointed out to WFTV that similar gas boycotts were attempted in 2008 when prices were on the rise prior to the Great Recession.
"I look back at charts from 2008 and guess what, there's no major impact from a boycott," he explained. "Gas prices plummeted in September and October 2008. And that continued. That was because the collapse of Lehman Brothers and Wall Street and what tipped us into a recession."
Now, De Haan said that the most likely reason for the dip in the national average is likely the result of similar fears of an approaching recession, not any sort of collective consumer action. Despite the decline, prices are on track to shatter July 4 records in the coming week.
Newsweek reached out to GasBuddy for additional comment.