Some gas stations across the U.S. have slashed prices for brief amounts of time over the last month, and some have cited several different reasons for doing so.
Gas prices across the U.S. have recorded record highs in the last few months, and the current national average, according to the American Automobile Association (AAA), is $4.968 per gallon, which shows a drop from $5.016 a week ago. One year ago today, gas cost about $3.071 on average.
Experts don't foresee gas prices going down at exponential amounts in the near future, not when inflation rates and the busy summer travel season play critical factors in setting gas prices. However, some gas stations are slashing their prices to help with the cost at the pump.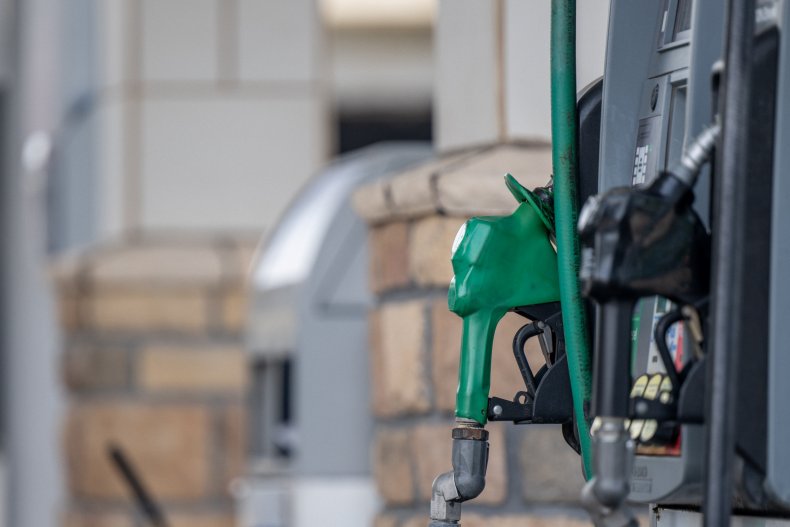 Arizona
A gas station in Phoenix, Arizona, has brought its cost of regular unleaded down to $4.99 per gallon, around 70 cents cheaper than the city's average. The station's owners, Jaswinder Singh and Ramandeep Kaur, told Phoenix's Fox 10, "We are trying to help our customers, our neighborhood, our community so they can save some money so they can spend that money on something else, like food, lunch, dinner."
Pennsylvania
Another station owner, this time in Lower Burrell, Pennsylvania, said they plan to lower gas prices to a "pre-inflation price" of $2.38 per gallon for just one day, according to local station WPXI.
The day of cheap gas is an effort in partnership with Americans for Prosperity-Pennsylvania's national "The True Cost of Washington" campaign in order to raise awareness of the rising costs for locals in Pennsylvania.
California
Another gas station, this time in downtown Los Angeles, also lowered its gas prices some, but not for the same reason.
After FOX 11 reported that a gas station off Alameda was charging over $8 per gallon, the station reduced its prices to just under $8. Reporters with FOX 11 were asked to leave when they approached the station to ask why the price of gas there was higher than at other stations.
Gas price gouging has been a notorious theme as the supply and demand have increased, and states have created bills to prevent excessive gouging. Congress' Consumer Fuel Price Gouging Prevention Act, a bill that aims to stop gouging gas prices, recently passed the House of Representatives.
New Jersey
Other gas stations that have recently been lowering prices were citing different reasons. A coalition of at least 75 gas stations in New Jersey lowered gas prices for a single day last month in order to demonstrate their support for self-service gas legislation, a move that has been up in the air for quite some time.
New Jersey and Oregon are the only two states in the U.S. that currently ban drivers from pumping their own gas, but amid worker shortages, New Jersey has been attempting to lift the ban in recent months.
These price slashes come as President Joe Biden announced that a decision on a federal gas tax holiday could be made this week in order to lessen the rising inflation that has affected Americans hard.
Newsweek reached out to GasBuddy for additional comment.