The owners of a gas station in Phoenix are doing their bit to help their customers who are struggling with soaring gas prices.
Runaway gas prices have left Americans struggling to fill their tanks but many drivers pulling into C K Food Mart on Osborn Road and 20th Street have been pleasantly surprised at a special deal.
The gas station's owners, Jaswinder Singh and Ramandeep Kaur, have slashed the cost of unleaded gas per gallon to $4.99. This is around 70 cents cheaper than the average gallon price of $5.68 in the city, according to GasBuddy.com.
The average car has a 12-gallon gas tank, with larger cars holding up to 16 gallons, and the smallest tanks around 9 gallons. It means that those pulling up to the pumps at the C K Food Mart can save up to $12 per fill-up.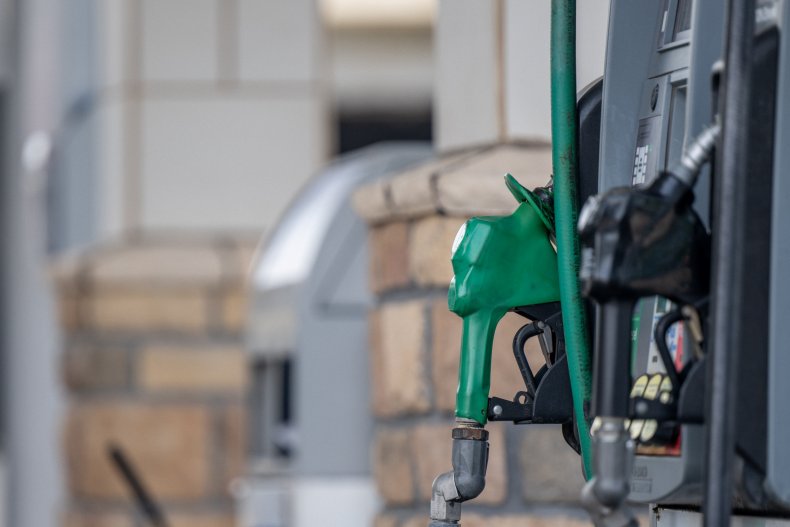 "We are trying to help our customers, our neighborhood, our community so they can save some money so they can spend that money on something else, like food, lunch, dinner," Kaur told Phoenix's Fox 10.
The husband and wife team, who are practicing Sikhs, had kept prices lower than their competitors for several months and while not losing money, they were not making a profit on the fuel either.
They have also stopped accepting credit cards at the pump after getting calls from banks after people claimed they never filled up their tanks, leaving the couple to cover the cost.
One customer, Cher Lindsey, who this week drove 95 miles in a day for her work said, "this was just an opportunity I could not pass up. I'm just grateful for it."
"My community, my neighborhood, needs help. We are helping them," Singh told Phoenix's ABC 15. Motorists interviewed by the news outlet expressed their appreciation, with one saying, "I drive for a living so every little bit helps."
ABC 15 also reported cheap deals at the Mobil Food Mart off Hayden and McKellips in Scottsdale, where the cash price for unleaded is $5.19, which is much cheaper than the average in Maricopa County.
It comes as President Joe Biden said a decision on a federal gas tax holiday could be made this week, as galloping inflation hits Americans in their pockets hard.
The gas tax is currently 18.4 cents a gallon, and suspending it would help lower the price at the pump, which on Monday sat at a nationwide average of $4.96 a gallon.
There are higher prices elsewhere, such as in California, where the average price for a gallon is $6.39.
Costs at the pump have continued to soar this year, despite Biden ordering the release of millions of barrels of oil from the nation's Strategic Petroleum Reserve and the government increasing the amount of ethanol blended into fuel.