Gas Prices Dip Before Thanksgiving, Easing Pressure on Drivers and Joe Biden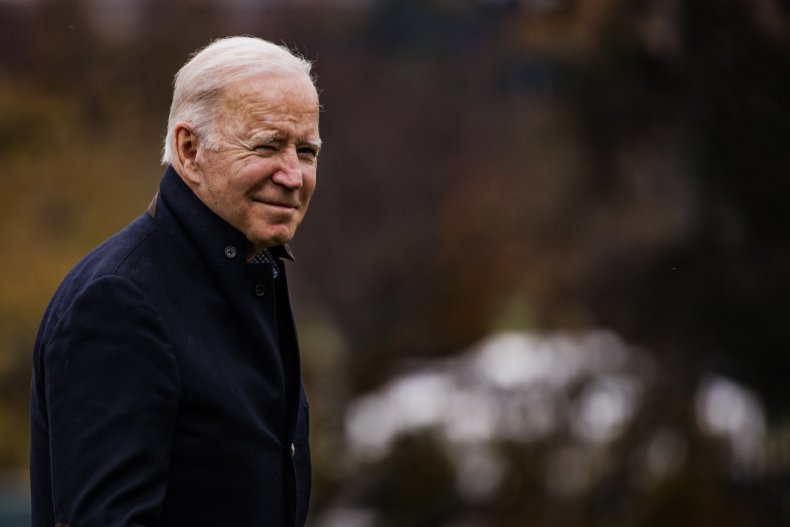 Average U.S. gas prices are beginning to drop just before Thanksgiving, foretelling a potentially lower financial burden for consumers and less pressure for President Joe Biden.
Prices at the pump have soared since Biden took office, with the president often being blamed for the increase by political opponents including former President Donald Trump. However, fuel prices were dropping slightly this week, just before many Americans were preparing to travel for the Thanksgiving holiday.
GasBuddy, a company that compiles real-time gas prices across the country, showed that the national weekly average had dipped by 1.2 cents per gallon as of Monday, with a much more significant drop expected to come over the next few weeks.
"Leading up to Thanksgiving travel, there's finally some good news for #gasprices!" GasBuddy tweeted on Monday. "The national average dropped again this week to $3.39/gal, and our experts predict the country could see drops of as much as 15-30¢/gal over the next few weeks."
Average prices hit their peak earlier this month before dropping slightly last week. Regardless, the monthly average was still 3.7 cents higher than last month and more than $1.30 higher than the average at the same point last year.
Patrick De Haan, head of petroleum analysis at GasBuddy, on Friday tweeted that he expected the decrease to "gain momentum" in the days leading into Thanksgiving, although the decrease predicted over the next few weeks will come too late for significant relief before the holiday.
GasBuddy published a survey last week that found less Americans were planning to drive over Thanksgiving when compared to last year, while 78 percent of respondents said that they would drive more if gas prices were lower.
"Similarly to last year, motorists are contending with a rise in COVID cases ahead of the Thanksgiving holiday when many drive to celebrate with friends and family," De Haan said. "Only this year, we're also just cents away from the highest Thanksgiving gas prices ever recorded ... Americans are responding to the prices by slamming the car door shut and staying off the road."
Prices differ significantly by region. Fuel costs in California are the highest in the country at around $4.74 per gallon, while in Oklahoma a gallon costs an average of just under $3.
Conservatives have used the sharp increase in gas prices, along with rising inflation, as political ammunition against Biden. Trump insisted prices in California were at $7.50 per gallon during a weekend Fox News interview, compared to $1.87 while he was president. The actual average was between $4.50 and $4.80, compared to about $3 last year.
Last week, Biden demanded an investigation into whether illegal activity could be to blame for the fuel price increases in a letter to the Federal Trade Commission, noting that prices had remained inflated "even though oil and gas companies' costs are declining."
Members of the president's own party, including Senate Majority Leader Chuck Schumer (D-N.Y.), have called on Biden to drive down prices by tapping into U.S. oil reserves. A National Security Council spokesperson Monday told Newsweek that "no decision has been made."
Newsweek reached out to GasBuddy for comment.