Gas Prices: What Is 'Demand Destruction'?
As record-high gas prices meet surging inflation in the U.S., experts are warning that "demand destruction" for gasoline has already begun.
The term sounds ominous, but it has a simple explanation. Demand destruction is, in economics, what happens when prices for goods are so high that people simply cannot afford them anymore, and they stop buying them. As prices get higher, demand plunges.
The price of gas in the U.S. has been rising for months now, even before the Russian invasion of Ukraine.
Despite a temporary drop in April that gave some respite to drivers. It didn't last long: in May, gas prices shot up again, together with the cost of food and other necessities. Now, gas prices at the pump have edged close to an average of $5 per gallon across the country, according to the latest data collected by the American Automobile Association (AAA). That's the highest recorded average price to date, says the AAA.
Corrected for inflation though, the $4.11 a gallon Americans paid for gas in the midst of the financial crisis of 2008, would be a record $5.40 today.
By individual state, California has the highest average gas price, with gas going for an average of $6.420 per gallon. In Alpine, California, it reaches a staggering height of $7.799. The lowest average is in Georgia, at $4.41.
A Midwest fuel retailer claims demand destruction has already started. "In terms of demand destruction...we're starting to see some erosion in volume in the low single-digits," Darren Rebelez, chief executive officer of fuel distributor Casey's General Stores Inc. said in a conference call on Wednesday, as reported by Bloomberg.
Strategists speaking to Yahoo Finance said the same: demand destruction has already begun.
"In the case of gasoline, some demand destruction is visible in the consumer spending data as real outlays on gasoline products (when stripping the effect of prices) are down since the start of the year and remain below pre-pandemic levels," Lydia Boussour, lead U.S. economist at Oxford Economics told Newsweek.
Demand destruction is normally considered to be linked to both temporary and permanent changes in consumers' behavior. Drivers, for example, exasperated by impossibly high prices, might switch to more gas-efficient cars or even electric vehicles to save money.
This, consequently, makes the demand for gas drop.
"People shift away to other goods, to substitutes or do less trips. Less mileage," Hendrick Wolff, professor of environmental economics at the London School of Economics and Political Science, told Newsweek.
"There's always a phenomenon that we observe at times of very high gas prices. People tend to buy smaller cars and at the times of very low gas prices, people go back to buying the big pickup trucks and SUV," Wolff explained.
"Then, let's say in five years from now, if we all buy smaller cars now, even if the price of oil goes down again, we will need less oil because our engines demand less. And that is part of the destruction process."
Whether "demand destruction" will lead to extreme consequences in the long-term such as revolutionizing the energy industry or even making oil obsolete—as was the case for whale oil in the 19th century, which was replaced by gasoline—depends on whether high gas prices will actually induce such behavioral changes among consumers.
Boussour doesn't believe this will be the case.
"Going forward, surging prices at the pump may limit recreational travel and keep some drivers off the road but we think gasoline demand should remain resilient heading into peak summer driving season as consumers continue to release their pent-up demand for travel."
Making an already bad situation worse is the cost of living crisis, fueled by rising inflation, which is forcing many to make tough decisions about what to spend their money on.
According to the Associated Press, U.S. consumer prices in April were 8.3 percent higher than a year ago. A month earlier, inflation was the highest since 1981.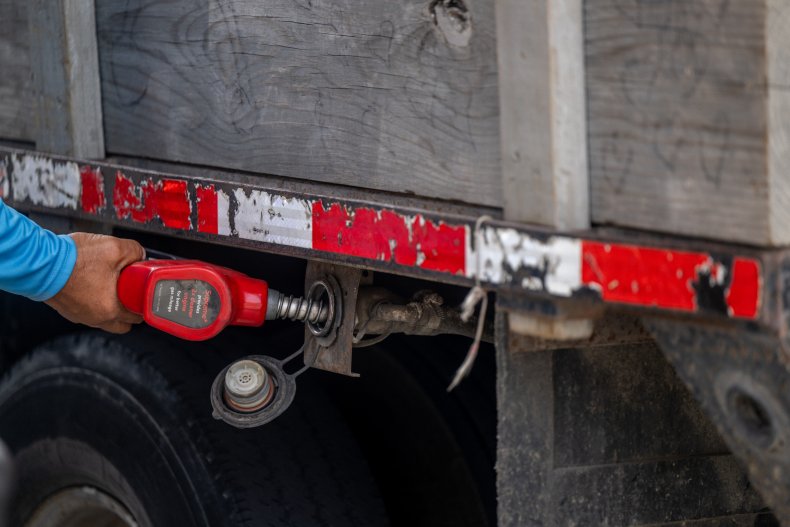 Update 6/12/22 5:30 a.m. This article was updated with comments from experts.