California's $400 Gas Rebate Explained—How it Works and Who Would Qualify
Every taxpayer in California could receive a $400 rebate to help cover the soaring cost of gas currently hitting drivers at the pumps, under plans being put forward by lawmakers.
Several California assembly members—10 Democrats and 1 independent—are widely expected to announce proposals for a $400 gas rebate today (Thursday, March 17).
The funds for the $9 billion proposal would come out of the state's multibillion dollar budget surplus, in a bid by politicians to help offset the amount of gas tax California drivers are paying.
If the proposal is passed, officials say every Californian in the state who files taxes would receive $400, including those who do not drive, in order to help offset the rise in living expenses too.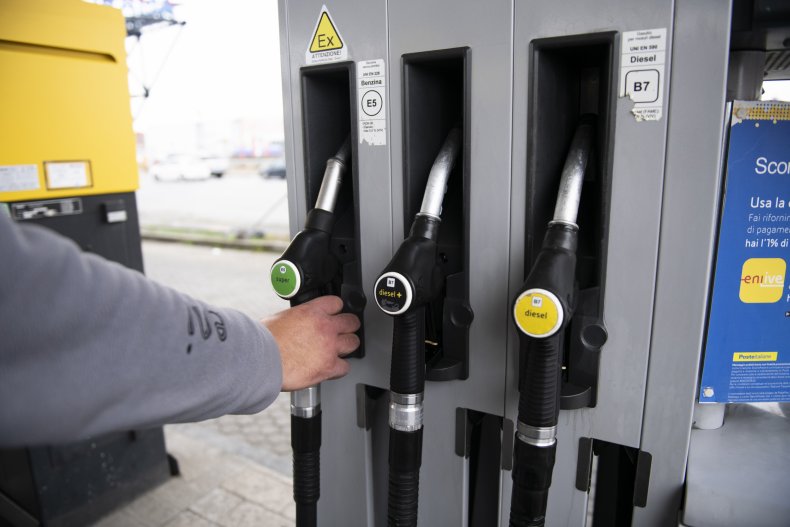 Officials said including non-drivers in the rebate would ensure those using "public transit, active transportation options, and zero-emission vehicles" would be rewarded by also receiving the rebate, according to ABC7.
A letter sent by the group outlining the proposal sent to Governor Gavin Newsom and seen by the LA Times, read: "Notably, we believe a rebate is a better approach than suspending the gas tax—which would severely impact funding for important transportation projects and offers no guarantee that oil companies would pass on the savings to consumers."
A press statement released by one of the letter's signatories, Assemblywoman Cottie Petrie-Norris, said: "Many Californians are feeling severe financial pain at the pump and looking to California's leaders for help. We believe a rebate is the best approach to directly put money in people's pockets."
"This rebate will more than cover the current 51.1 cent per gallon gas tax for one full year of weekly fill ups for a car with a 15 gallon gas tank," she added.
Besides Petrie-Norris, other Democrat lawmakers who are expected to announce the proposal include Assemblymembers, Cecilia Aguiar Curry, Rebecca Bauer-Kahan, Jesse Gabriel, Adam Gray, Jacqui Irwin, Evan Low, Blanca Rubio, Sharon Quirk-Silva and Carlos Villapudua, and independent Assemblymember Chad Mayes of Yucca Valley.
The proposed gas rebate is not the only proposal being considered to address spiraling gas prices.
Democratic Governor Gavin Newsom would prefer to offer tax credits for car owners and suspend the annual inflation adjustment on the state's gas tax, while Republicans are calling for a suspension of the entire 51-cent-per-gallon excise tax, according to Bloomberg.
The average price for a gallon of regular gas in California was listed at $5.77 as of March 16, according to AAA.
As reported by Newsweek, the chairman of the House Energy and Commerce Committee asked oil executives on Wednesday whether they are "taking advantage" of the war in Ukraine to justify increasing gasoline prices.
Frank Pallone (D-N.J.) sent a letter to the executives of six companies to request their testimony in an April 6 hearing, while expressing concern that the industry was "exploiting" the war to boost profits. His letter was sent to executives at BP, Chevron, Devon Energy Corporation, ExxonMobil, Pioneer Natural Resources, and Shell.
Pallone argued that "the industry appears to be exploiting the humanitarian and international security crisis to promote its domestic exploration and extraction agenda, while falsely blaming" President Joe Biden for the price surge.
A recent YouGov/Yahoo News poll found that while 23 percent of Americans blame the oil industry for the price increase, some 30 percent blame Biden.