Gas Station System Error Sells Gas for Only 46 Cents Per Gallon
While gas prices across the U.S. continue to plunge, a glitch at one station in the Pacific Northwest led to prices not seen since the early 1970s.
A glitch in the system at an Arco station in Yakima, Washington, moved prices to rock-bottom levels on Saturday night, with one photo published by KIMA-TV showing a pump with a cost of $0.46 a gallon.
Word about the error spread throughout the Yakima area online, KIMA reported, causing the station to be swarmed with customers. While most were excited to take advantage of the situation, others were not so enthused, lamenting how people "came together to rip off a business."
The owners of the Arco station were not able to estimate how long the glitch was active. By Sunday morning, the station confirmed to KIMA that the issue had been resolved.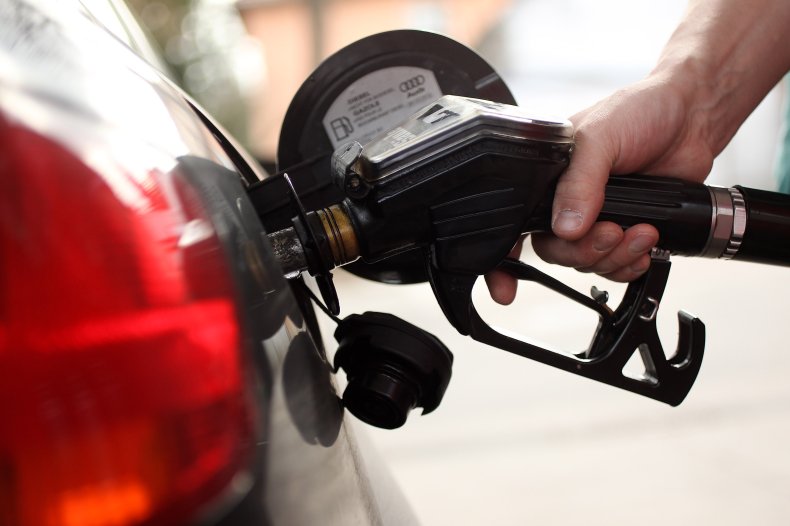 This is not the first time in the last year that a gas station operated by Arco suffered from a price glitch. In November, KTLA reported that a station in Los Angeles sold gas for $0.45 a gallon. While this earlier issue popped up prior to the more recent surge in gas prices, it was still a considerable drop due to California's traditionally high prices, with GasBuddy listing the state's average at $4.70 a gallon around that time.
One customer interviewed by KTLA, Michael Arteaga, said that he had bought 15 gallons of gas for $7.20, which was less than some stations in California were charging for a single gallon at the time.
Just as happened in Yakima, word about the low prices spread quickly, leading to huge lines of customers hoping to fill up at the station. KTLA noted that, at one point, police came to the scene to investigate what was causing the lines of cars.
Arco has yet to comment on the incidents. Newsweek reached out to the company for comment.
Even without glitches, drivers have been seeing considerable relief at the pump in recent weeks. As of Thursday, the national average cost per gallon dipped below $4 for the first time since March, when prices began to surge. Prices peaked in early June at historic levels, with the national average surpassing $5.
As for the recent price dip, high prices tend to encourage less driving, which leads to less demand for gasoline, which leads to lower costs. Less driving after holidays like Memorial Day and the Fourth of July also contributes.
Some states have also suspended their gas taxes, though the decreases are temporary by design.